Sales teams ensure a constant buzz of activity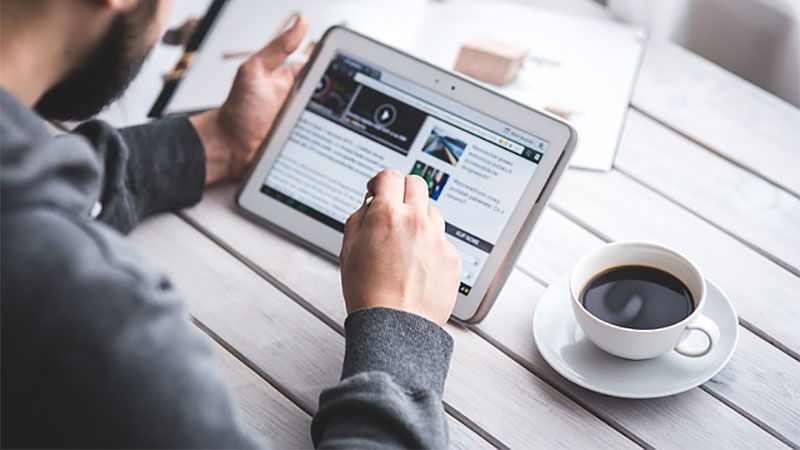 It is either a weekend or a month end or a quarter end. Pressures build up.
In the pressure of execution, good communication practices between the corporate office and the field break down. The decisions are conveyed but the rationale is not. The features are conveyed but the benefit is not. The numbers are conveyed, but underlying reasons are not.
In the pressure of execution, the trends remain unseen, until it is too late.
Sales Enablement jumps in to bridge the gap between the corporate office and the field sales team.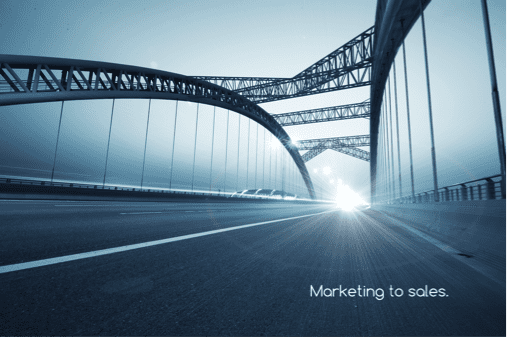 And this needs to happen on a daily, sustainable basis. Of course, you can read Sales Enablement Guru Bob Apollo's Inflexion Point article: Sales Enablement: The essential between B2B marketing and sales
It is not a one off training program. It is not a hard drive with all the videos loaded. It is not a fancy app and a buzzword for the annual sales kick off. It cannot seen to be as a "good to have" program – it needs to be internalized as a "must have" program. Inflexion Point's Bob Apollo has gone into great details about "Must do" and "Need to do" paradigms.
Sustainability, consistency, rhythm, measurability, familiarity – they are the hallmarks of Sales Enablement programs that provide the "bang for the buck". Better get the corner office bought in.
We have rolled out programs for customers across a slew of segments – Healthcare, Medical Instruments, Consumer Electronics, Enterprise Sales, Accessories, Publishing and Cosmetics. Here are the best practices around sales enablement based on our engagements.
Mobility is the greatest new driver

An affordable, connected mobile device is the greatest thing that happened to the average sales person, in many many years. Probably since the day the first sales person decided to carry the "sales person bag with leave behind literature " was handed to them. The ability to communicate to the sales person ever on the go and provide them with a cost effective "computing device" is a force multiplier.
And remember, they are sales persons all!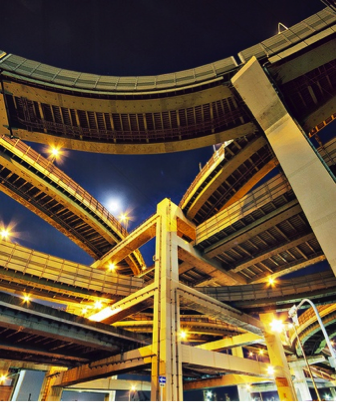 Remember, the entire organisation right upto the CEO are sales personnel – when we talk about "Sales Enablement" we just do not talk about the front end sales personnel.
• For the front end sales personnel, getting the latest promo details and training is enablement.
• For the product manager in the corporate office (who is still measured on, what else, sales), getting field pricing trends on a daily basis is "sales enablement".
• For the CEO, getting the "sentiment" of the market for HR actions is "sales enablement".
N-way Highway: So, sales enablement is n-way highway. Information needs to move seamlessly across the organisational hierarchy. It could be quantitative stuff (product features, feedback, customer feedback) or qualitative stuff (number of retail stores merchandised for the new product launch).
The four pillars
The Sales Gods in the organisations we have interacted have classified Sales Enablement along the following areas -
#1. mLearning
#2. Product Detailing during customer interaction
#3. Sales Reporting for rapid decision making
#4. Driving field Sentiments and Motivation
# 1: mLearning
Before we get into the dimensions of mLearning, let us get some basics out of our way.
It is

no substitute to F2F learning

that might happen on periodical (quarterly?) basis
We have seen mLearning working both of

Product Training and Skills training

You should

assume daily connectivity

to the Internet from the sales person. Customers ask what will be the Internet cost of running a good program in Emerging markets – our experience is,

in a market like India, the cost of connectivity will be about $4 per user per month.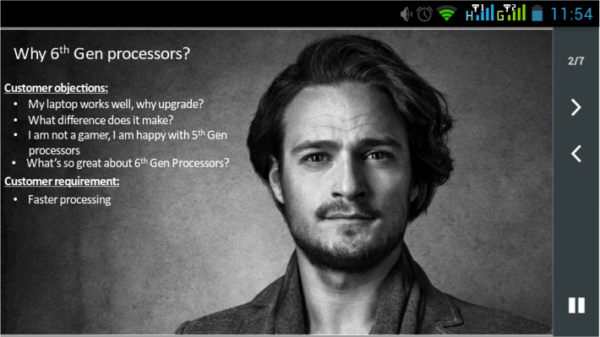 While connectivity exists, there is no assurance on the health of the connectivity – the system hence needs to

handle content offline.

Security is paramount:

On a later blog, we will write about the security aspects of Sales Enablement programs.
Like YouTube, the offline capabilities of your mLearning platform is key for success in emerging markets.
Dimensions of mLearning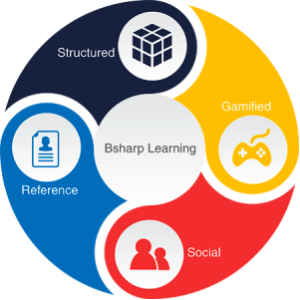 Structured:

Formal learning and assessments: The system could deliver weekly burst trainings (6-8 minute summaries) and monthly assessments through a formal training module.

Reference Learning:

Provide product brochures, videos, collateral as battle cards. Let sales persons refer to the battle cards on a daily basis.

Social Learning:

The system should let you to learn from a "Product Guru" or your Manager. A few ideas here that have worked in different situations :

Discussion, Chat framework with the team members, Product Experts, Senior Management
Product FAQs
Demo contest: Review ideal demo and participate in a demo contest – get users to rate the best demo
Simulation for questioning skills: Simulate an actual customer situation and let the sales person ask the right questions.

Gamified:

Build in rewards and recognition in the program to increase engagement. More about it when we discuss "Field Sentiments and Motivation" – the fourth pillar.
mLearning Idea Box
In '15, one of our customers ran a program: "Advantage Certification". The Country Manager was shown with the mLearning certificate. The message said: "I am certified. Are you?." The manager lead by example. It inspired field action.
# 2: Product detailing with customers
Companies make wonderful, meaningful videos about the products – how can customers review them at the point of purchase? Through the mobile device of the sales person.
This is applicable in scenarios like: 1. Healthcare selling by medical reps 2. Financial products selling 3. Selling in the publication industry where there are a lot of SKUs 4. In some retail selling scenarios where the Retail Rep is allowed to carry a device on the floor (some Retailers prohibit it).
Here are the top thoughts on the various aspects
Provide

product details, talk tracks, competitive handling tips, product play books, customer questioning

tips through the system
Provide

videos, brochures and interactive demos

Allow easy navigation between the sections during the conversation so that the sales person can move between different products
Capture analytics:

It could be just

usage

analytics – how many instances a given video was shown or
It could be

customer linked

analytics: Register the customer details and the collaterals they reviewed.

Enable Cross Selling:

Here the success of the organisation is linked to cross-ownership of products. The system should automatically recommend products to be pitched based on the existing 1. Customer profile 2. Product ownership.
eDetailing Idea Box
The sales head of a large Healthcare company observed: "With advent of video, customers have lost the appetite to review PDF brochures. Convert your brochures into videos or interactive kits. That will make more attractive for customer consumption."
# 3: Sales Data Capture
From a conventional view point, Sales Data Capture is not included as Sales Enablement. That is a pre-mobile view. These are the reasons I believe that "Sales Data Capture" is an essential part of sales enablement:
Enabling the Enablers:

The Product Manager or the National Sales Manager is as much a sales person than any one else. How do you enable them for being more effective in their jobs? By providing data to take critical decisions.

During action vs. Post mortem:

Most sales reporting happens in the end of the period – week, month, quarter – when it is too late to act. So, all enablement is either an "intelligent guess work" or "post facto" actions. How do you make it live action?
How many apps?

Do you want separate apps for sales enablement and data capture?

That is a overhead cost for you and friction for your sales team. Build one consolidated platform.
What data can we capture?
SKU wise sales, inventory in retail outlets (non-company owned)
Daily customer meetings, details
Samples, Sample tracking
Customer feedback in retail outlets
Merchandising deployment for new products
Competitive program and pricing information
Field hygiene issues like: Attendance, Grooming, Personal Journey Plan
Careful validation of data for errors, mis-representation is required to ensure clear analysis. The system should support reliable, secure data submissions.
The data can be dash-boarded using software like Microsoft PowerBI for deeper analysis at low efforts and cost.
Data Capture Idea Box
The Retail Marketing head of a large CE company observed: "We need a "retail store operations tablet" - daily operational checklist can be loaded onto it. Tasks like Merchandising Deployment can be tracked on daily basis - today we get the report by the end of the month.
# 4: Field Sentiments & Motivation
Having the field in a "good disposition" about the product and the prospects is a critical part of sales success. So, capturing Field Sentiments and providing Motivation needs to be pre-build in any sustainable mobile Sales Enablement program.
What are the "Field Sentiments" we can capture?
• What do they think of the newest program?
• What is their opinion about the competitor's program
• What do they think is the best action that can be initiated by the company
• How can we up sell from N to N+1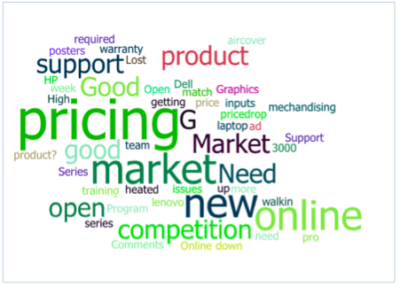 Here instead of getting quantitative information, we get qualitative information. Then the information can be processed as:
• Bunch them up in 5-7 categories and bucket them
• Remove all the "usual words" and put it as part of a word cloud
By capturing the "opinion" of the field, (rather than just data), companies get deeper insights into problems that the data themselves do not suggest. For example:
With data you will know that the sales is going down in your entry level laptops in specific market segments
But with only data, you will

NOT KNOW

that the sales is going down due to lack of colors in that particular range, and a competitors color offering is playing strong with that sub-segments (say Students).
Building in tools for motivation
The tools need to be part of the application itself. Some of the features you could incorporate are:
A

flexible points system

for learning: Answer quiz correctly and get points
A tier system: Define tiers like

Silver, Gold, Platinum

– people get segmented across levels by getting points.

Badges/Certificates

: Complete a set of courses to get a certificate and a badge. The badge will be mentioned in your profile.
A

leaderboard

: Where the top members of the league are highlighted and mentioned.
A clear

dashboard

: On points, levels, trainings actions required etc.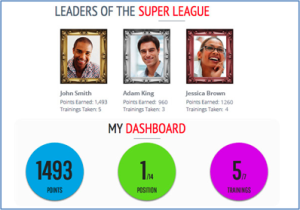 More than the tools in the system, what matters is the "recognition system" that is put in place in the real world – outside the app environment. To succeed, the data from this system needs to be:
Reviewed in

weekly meetings

and have

executive attention

Be used in

organizational events, discussions, reviews, promotion discussions

as it is linked to the learning and development of the sales person
An

awards system

put in place to claim gifts from the points earned

Sensitised with the field level managers that this is an organisational priority

. If they send a wrong message on the usage of the sales enablement platform, the front end sales people will never adopt.
Summary
Mobile technology is the best thing that happened to the sales force since the day the "bag with sales collateral" was handed over to the first sales person. It provides computing and communication at the "arms reach of desire".
Sales enablement requires a two way communication process – of both quantitative and qualitative parameters.
By harnessing this, companies can revolutionize sales enablement in their organization by offering value along these four dimensions:
mLearning

Customer Detailing

Field Data Capture

Field Sentiments & Motivation
Its a long post. Thanks for being with the blog, all along. We are eager to hear your comments – please take a few moments to share your thoughts in the comment box below.
Bsharp helps companies to inform, train, assess, equip, hear from and motivate the sales team.
Know more