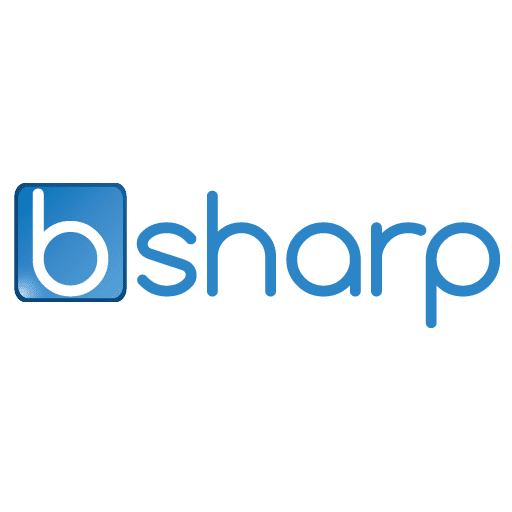 BSHARP SALES ENABLERS
Bsharp [Nov'12, www.bsharpcorp.com] helps enterprises enable their frontline. Bsharp provides the technologies and professional services required to inform, hear from, train, assess, engage and motivate a distributed team.
The Bsharp mobile platform is being used by over 50,000 field personnel across industries.
We bring in the best practices from different industries and geographies to enable the Frontline personnel to be successful.
Bsharp has ongoing engagements with its Fortune 500 clients.
LEARNING PROGRAM MANGER
Some of our customers have 1000s of field personnel (sales, service, call centre) across multiple geographies. We provide learning as a 'managed service' for some of the organisations. The 'Learning Program Manager' works along with the customer organisation to ensure learning objectives are met. They are the fulcrum of all the 'Learning activities' for the customer and manage it with poise and responsibility.
The areas of work will involve:
Understanding the learning objectives of the customer – help customers leverage internal content, support them with 3rd party content
Running critical programs for customers, including contests
Support in onboarding large customers
Deployment of content (with the Content team at Bsharp) as required
Deployment of customer specific dashboards
Development of program communication
Execution of Employee Engagement campaigns as required
Handling customer support issues (with the CS team)
Tracking usage metrics with dashboards
Development of new features as required (with the Product team)
Consistent week and week execution of objectives
Development of annual strategies, sharing product roadmaps, running Quarterly Business Reviews with the customer.
You are the ambassador of Bsharp in front of the customer. You are responsible for the customer's business success and hence Bsharp's success with the customer.
Skills proficiency
Experience managing and operating with Operations functions.
Work experience in training, training delivery organisations
Great communication skills – written, spoken
Team interface and influence skills – to get things done
Ability to understand application platforms and translate customer needs into platform functions.
Lead discussions and meetings with customers on a daily, weekly basis, run critical meetings like QBRs
Eye for detail, to run critical activities on the platform
This job is based in Bangalore and does not involve travel. Bsharp has a 3 day a week work from office policy.
So, what kind of person are we looking for?
You are a training manager as part of an L&D team – you want to explore online learning and extend your experience working across multiple segments.
You are a Team Lead in a BPO and have a knack for getting things done.
You want to explore the hot new learning area.
Or maybe, the idea of using a program and a platform to meet learning objectives of organisations excites you.
Sounds like you?
Write to HR @ hr@bsharpcorp.com
OR
Job Features
Job Category
Customer Success
Share This Story, Choose Your Platform!