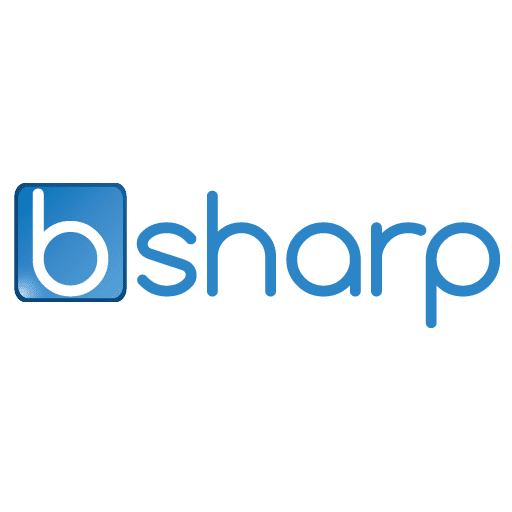 BSHARP SALES ENABLERS
Bsharp [Nov'12] helps enterprises enable their frontline teams.
Bsharp Learn, Bsharp Score, Bsharp Reporting and Learnbee are various SAAS platforms from Bsharp.
The Bsharp mobile platform is being used by over 25,000 field personnel across industries.
Bsharp has ongoing engagements with its Fortune 500 clients. You will be the vital link in developing Bsharp's ambitious product development roadmap.
The roles will include:
Responsible for designing and implementing new features and functionality.
Establishing and guiding the website's architecture, ensuring high-performance and availability, and managing all technical aspects of the application platform.
Work closely with product managers to ensure application functionality as per product plan.
Work closely with the UX team to ensure an effective, visually appealing, and intuitive implementation.
PROFILE
We are looking for great people who have experience in any of the following areas:
SOFTWARE DEVELOPER – iOS
End to end ownership of the iOS App including design & development
Responsibility for lifecycle management of the product on various delivery platforms and app stores
Strong cross-functional contribution in defining and delivering the roadmap for products on mobile and tablet devices.
Skills proficiency
Experience in developing and maintaining iPhone and iPad application.
Strong work experience on UITableView, UI CollectionView, Core Data, Storyboard.
Experience with JSON, REST and similar web services
1-year real-time experience on Objective C
At least 1-year work experience on Swift
Experience with third-party libraries and APIs
Understanding of Apple's design principles and interface guidelines
So, what kind of person are we looking for?
Someone with a great eye for detail
1-3 years of work experience in iOS development
Someone who can juggle multiple projects in a dynamic work environment
Sounds like you?
Write to HR @ hr@bsharpcorp.com
OR
Share This Story, Choose Your Platform!