Are they 🙂 OR are they 🙁 – Deciphering customer satisfaction levels
When you're developing/refining products and services, customer opinions and satisfaction play a pivotal role. Your customer's opinions about your field team, stores, products, services, after-sales services and maybe even Website will affect their LTV (life time value) and also whether or not they are willing to be advocates of your brand.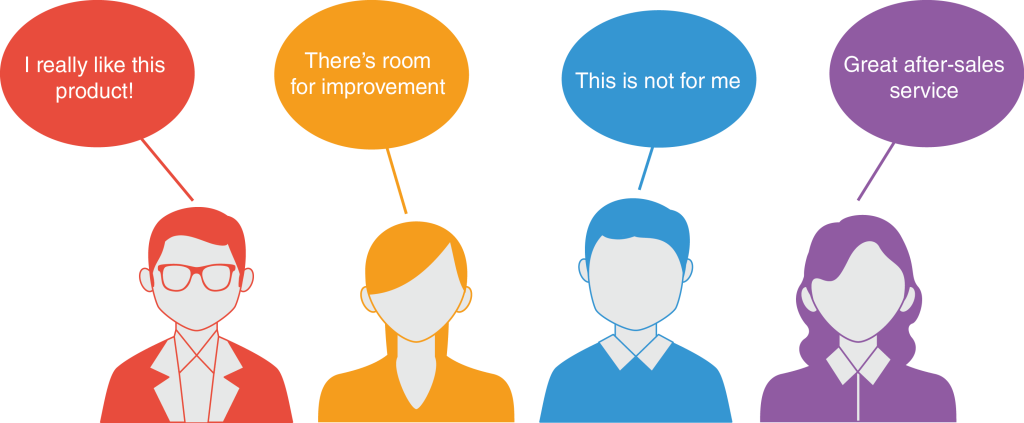 Collecting customer satisfaction (c-sat) data- The ground reality.
Authentic c-sat data is hard to come by.
This is why-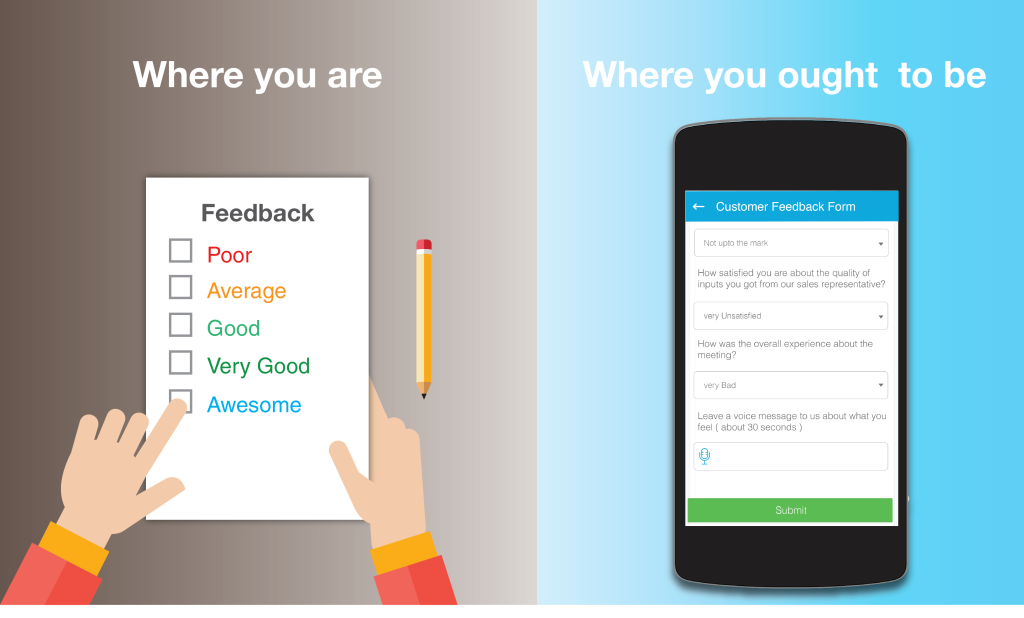 You collect data from various geographies using various channels. You have got customers and stores across geographies. You obviously collect the data using multiple communication channels such as messaging tools, scanned and emailed hand-written forms, postal service and phone calls.
In-transit data loss is inevitable. Data loss leaves you with gaps in your market report and you end up missing trends.
Collating data: Collating multi-channel data can be tricky. It takes time and errors can seep in. When you manage multi-channel data in various formats this could have a direct impact on your marketing opex.
So, yes. Collecting c-sat data is hard. Very Hard.
Unless.
You,
Streamline your c-sat data collection mechanism
Minimize handwritten input- You are asking for trouble if you are relying on collecting and deciphering hand-written satisfaction form. This only wastes time and causes headaches.
Keep the data collating process to a minimum- Data collation opens the floodgates for data to escape (yes, they do) and errors.
Once you have these elements factored in, here is what you need to help you efficiently collect c-sat data:
A platform that connects all your stores.
Adding users and assigning customers:
What you need is a platform that lets you be in sync with your team. You should be able to add your field personnel and then assign stores/customer to them. Reassigning should be a possibility and should be seamless.
Flexible form builder
You should be able to deploy flexible report formats and include fields such as text, number, email, date, multiple choice, image and voice within them.
Your products change, so do your customer tastes and likes. You will have to change your c-sat forms as and when the market takes its various shapes. The ability to deploy forms as and when you want is a must and having the ability to set its frequency is great.
Bsharp: Real time field reports through mobile devices
A platform that lets all your in-store personnel capture customer feedback effectively and seamlessly transfer it to you.
Now that you have added your field team, assigned their users and deployed your c-sat form. Now what?
Well, that's about it. As soon as you deploy said forms your team should get an alert on their mobile device. The mobile application should segregate the various forms you deploy based on the form type, customers and frequency.
Once they receive the alert, they should be able to fill it up and you should be able to view it on view consolidated dashboard.
Want a tool to help you get customer satisfaction data seamlessly and in real time? Bsharp's mobile reporting platform might be just what you need.