Customer complaints should travel fast. To you.
Your key account managers or sales people have frequent meetings with their accounts/clients. Meetings, follows ups, order confirmation – These are just some of the data points that need to get to you.
In healthcare, one important set of data that need to travel quickly, to you, are your customer's complaints about your product. Generally, this involves a chain mail of complaints that need to be collated and share with the QA/product service team.
This takes times and lets errors creep in.
One particular medical device organisation wanted to streamline the collection of customer complaints from salespeople.
How did they do it? Here you go.
What's required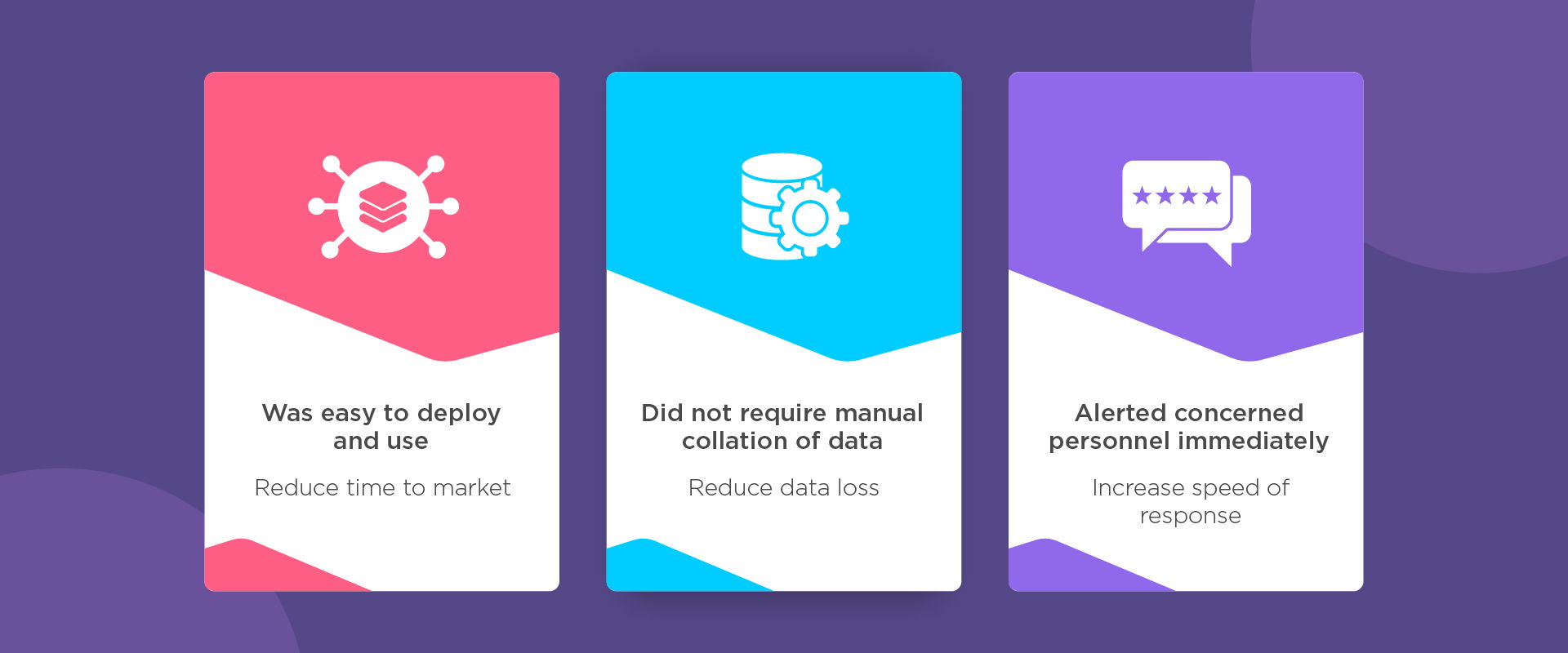 Bsharp Delivered
Was set up in a day. Bsharp's platform (PC/iOS) had features such as

Easy user management – The entire sales team were added in bulk and received invites to log in and set their own passwords. Only people with invites could log into the system.

Helps easily create/edit complaint forms – With a few drags and drops of fields such as product codes (housed in the Bsharp system), and customer type (list dropdown), the complaint forms were created. These forms could be deployed by user groups.

Immediate email alerts – Every response/complain submitted were immediately emailed to nominated personnel.

Eliminated collation and data loss – Bsharp's platform did this by providing a dashboard where all field responses could be viewed. Every response

Was summarised into easy to understand tables

Could be filtered by date, user and product attributes

Could be easily exported as an MS Excel/PowerPoint file
There was no manual intervention to collate data which reduced loss/manipulation of data
Impact:
The healthcare organisation could go live quickly. Without complex engineering cycles, the solution could go live quickly and with the invite-only user management system the sales team could be onboarded securely

With immediate email notification, the concerned personnel or teams could be alerted of a customer complaint as submitted by a sales person and could take necessary actions quickly

Eliminated manual intervention to collate data which meant no data loss