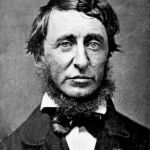 "I learned this, at least, by my experiment: that if one advances confidently in the direction of his dreams, and endeavors to life the life which he has imagined; he will meet with success unexpected in common hours. …
If you have built castles in the air, your work need not be lost; that is where they should be. Now put the foundations under them."

–

Henry Thoreau.
Bsharp: Who are we?
In Nov 2012, we set out with a mission to "help companies build successful sales teams". We wanted to "maximize the value of the customer facing minute".
Fast forward two years:

We have constantly adjusted our sails for momentum, but one fact remains: Our burning intention to deliver business results for our customers. All our engagements are in the chosen area: Sales person enablement.
Our path
We moved away from "F2F sales training" to online sales person engagement in Nov 13. In June 14, we launched our first Android app.
Today, 70% of the engagements are on the mobile. As of Nov'14 Bsharp engages over
5000 sales professionals,

selling

Fortune 500

company products, in

over 100 cities

in India. Our customers are across PC, Smartphones, IT accessories and healthcare. Just in Oct'14, we delivered

~6000 training

online. We registered over

400 customer meetings

, analyzed them for further management action.
We have just begun. We need to address our attention to the legions of sales personnel across the world. We have a many more years of building castles in the air – then let us get around the foundation.
Castles in the air
Prithvi, Bsharp's co-founder, just shifted to Boston and set up shop. First steps in our US foray.

More self service features? iPad app? We heard you.

Wonderful UX? We are constantly engaging the field sales team users to refine the user experience.

How about Deeper foray into the Indian healthcare sector? Yeah, we need to consolidate on gains.
More castles? Bring them on.
For we have a wonderful team, awesome partners, world leading customers and a will to win. We work hard.
We are moving ahead in the direction of our dreams.
– Team Bsharp.