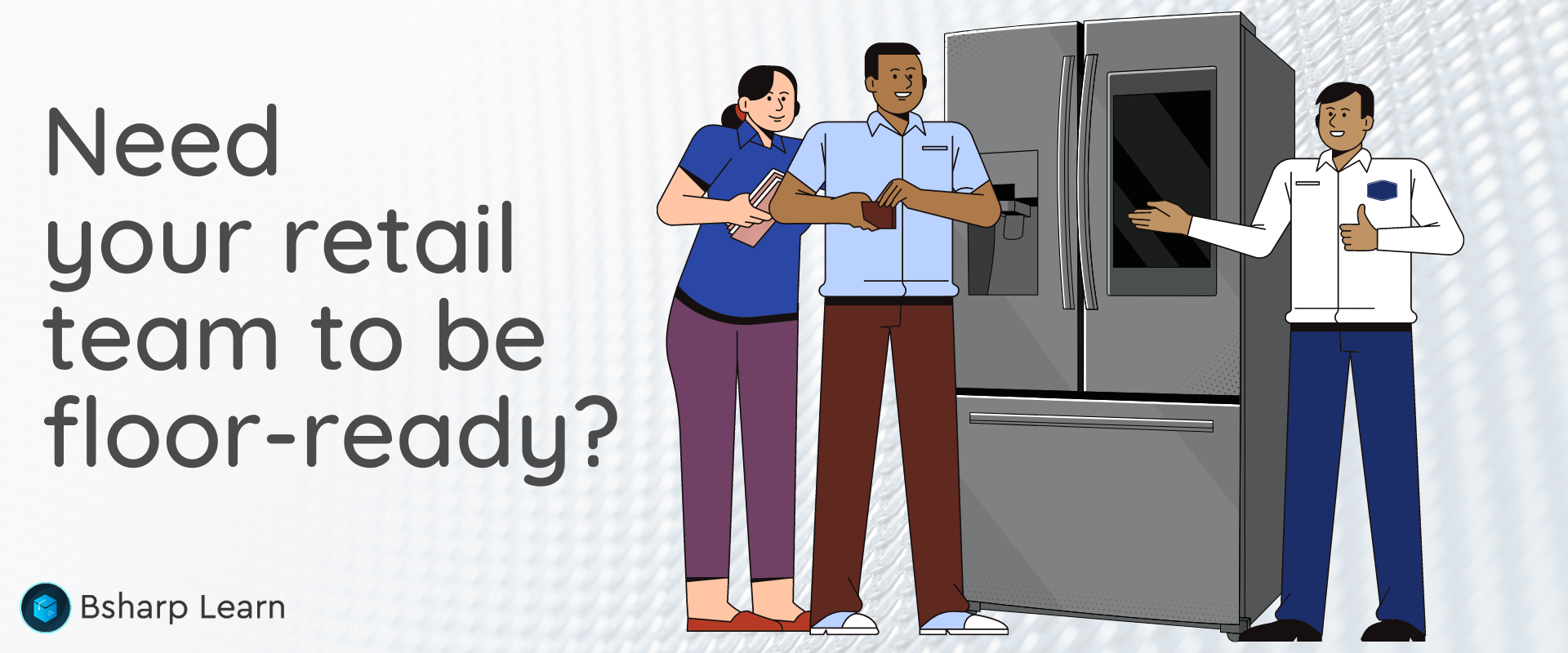 Markets are reopening. Which means one of two things. First, you're focusing on sales. Second, you need to train your retail sales team to get them floor-ready. Ready to face the new customer challenges. Ready to keep them focused on key retail KPIs. All this, without losing business momentum and time.
In this blog, we're going to be focusing on training topics that you should focus on to get your retail sales team floor ready. Quickly.
Training topic number 1: Your product.
You want your team to know the ABCs of your product line. Detailed product knowledge will help your frontline pitch products to the right customer and close more sales.
Your entire product line.
A quick rundown of your product categories will act as an arsenal for your frontline. They will be able to use this knowledge to cross-sell and upsell.
Key products/products of the season
While it would be great for your retail sales team to have detailed knowledge around each of your products, when it comes to floor-readiness, you might want to focus on key products or products of the season.
Here's what you should focus on
Features, advantages, and benefits

Target customer profiling

30 – 60 second selling pitch

Things that complement the product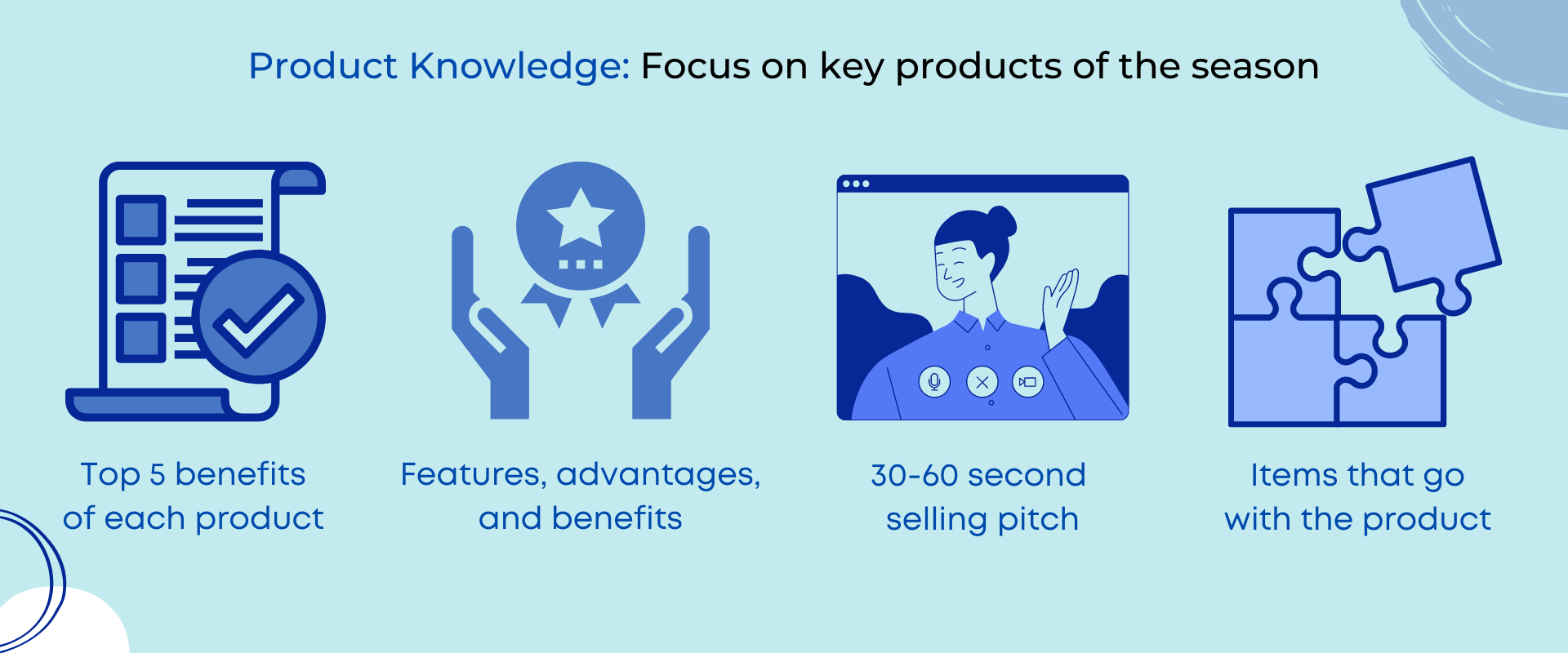 Training topic number 2: Interacting with customers
Your retail sales team will probably get only a couple of minutes in front of a customer. How can you help them make the most of the customer-facing minute? Your retail sales team must be able to make a great impression right from the first greeting. Here are a few topics you might want to focus on:
Greeting the customer: Creating a warm and welcoming experience for the customer.

Giving the customer space: Making sure not to crowd the customer and giving them space to browse on their own.

Asking the right questions: Questions that unearth requirements, questions that probe to making a purchase decision, questions to upsell.

Closing the interaction: Making sure the customer knows your team is grateful for their time. Making sure they leave on a good note.
Tip: You might want to add a couple of role plays to cover this section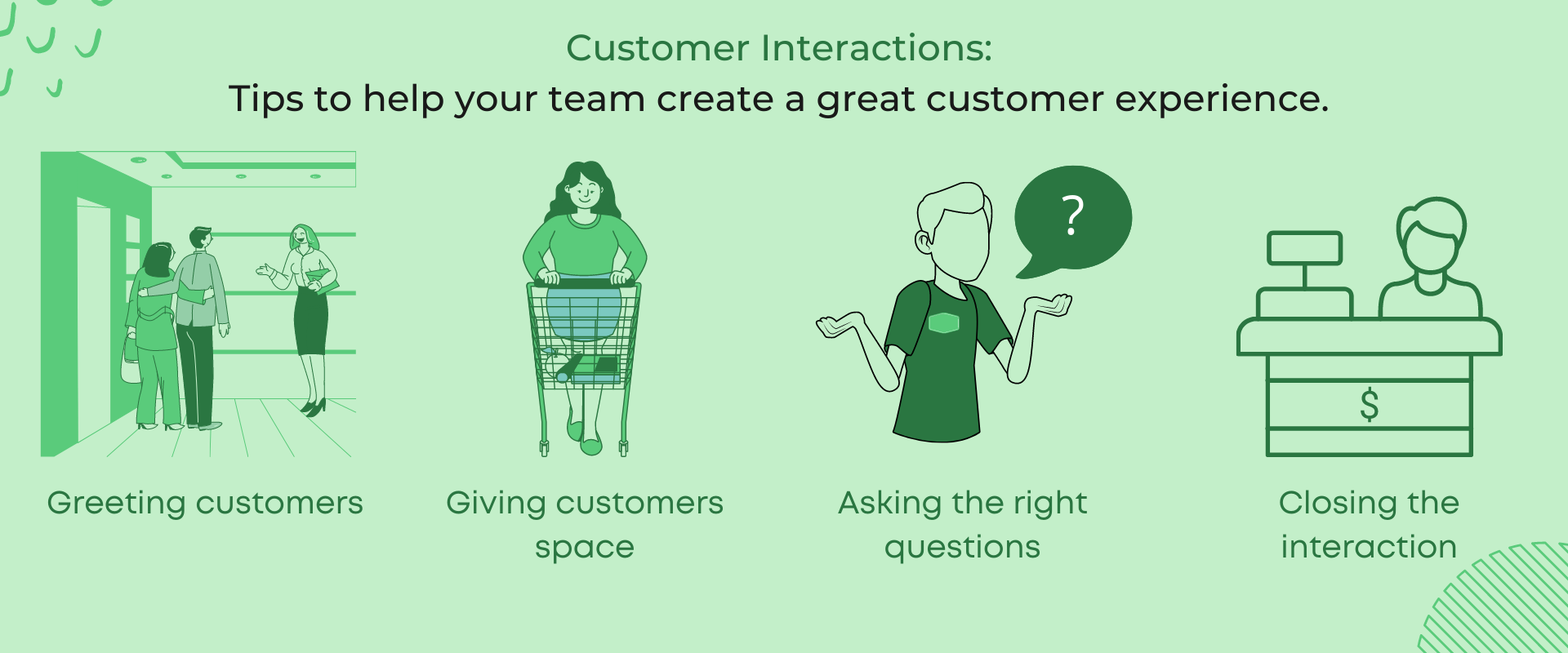 Training topic number 3: Getting their customers to buy more
With increasing sales on your agenda, your frontline should be able to tactfully increase the basket size using techniques of cross-selling and upselling. Here are some useful tips you ought to cover in your training:
Talking about benefits: Features don't sell, benefits do.

Understanding products that go well together.

Respecting the customer's budget. How to increase basket size whilst being sympathetic to the customer's budget.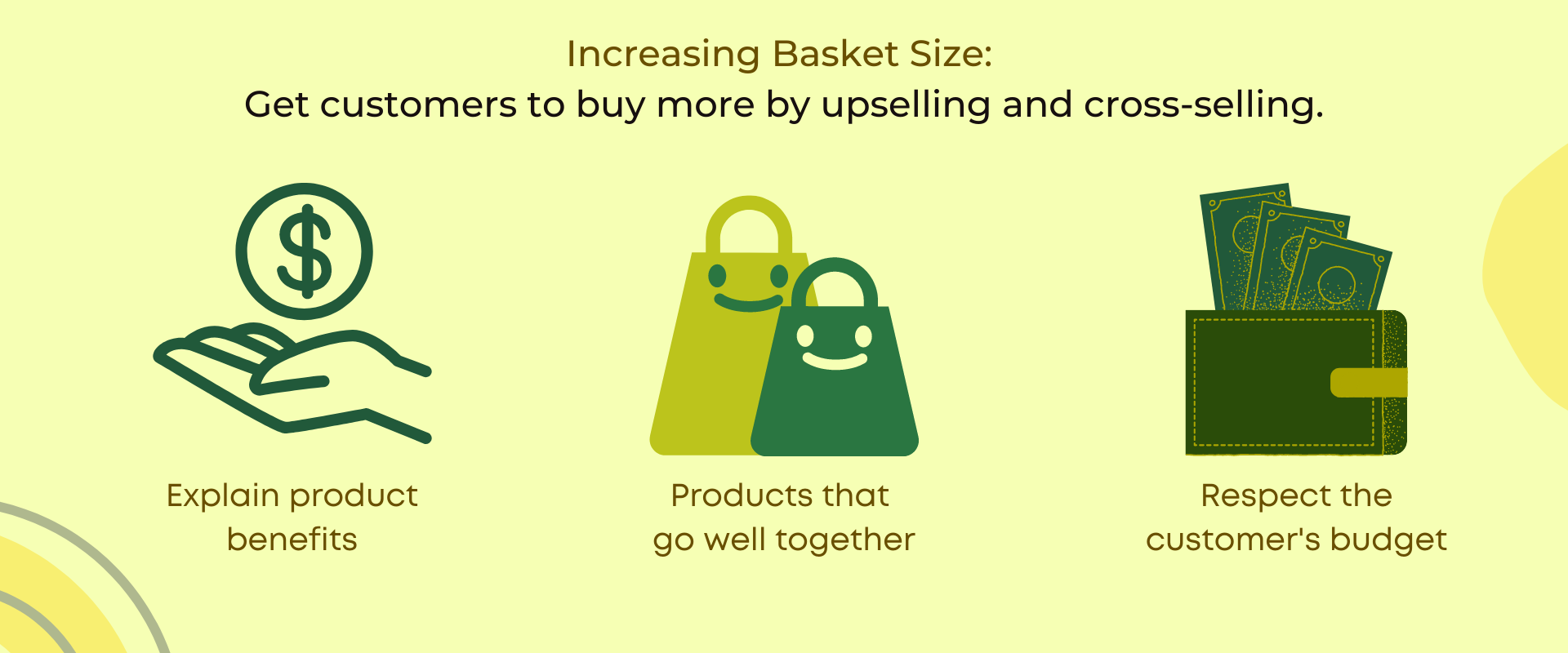 Training topic number 4: Key performance indicators.
You will have to show them their true north. And, key performance indicators (KPIs) are a tried and tested way to do so.
Your team must not only know their KPIs, but they must also understand what to do to impact them.
From a retail perspective, you probably should focus on the following KPIs.
Conversion rate: It is important to keep track of how many visits convert to sales.
Items per transaction: An increase in ITP means a direct increase in business.
Average selling price: ASP helps identify a shopper's spending behaviour.
Average bill value: ABV tells you how much people spend on your products in one transaction.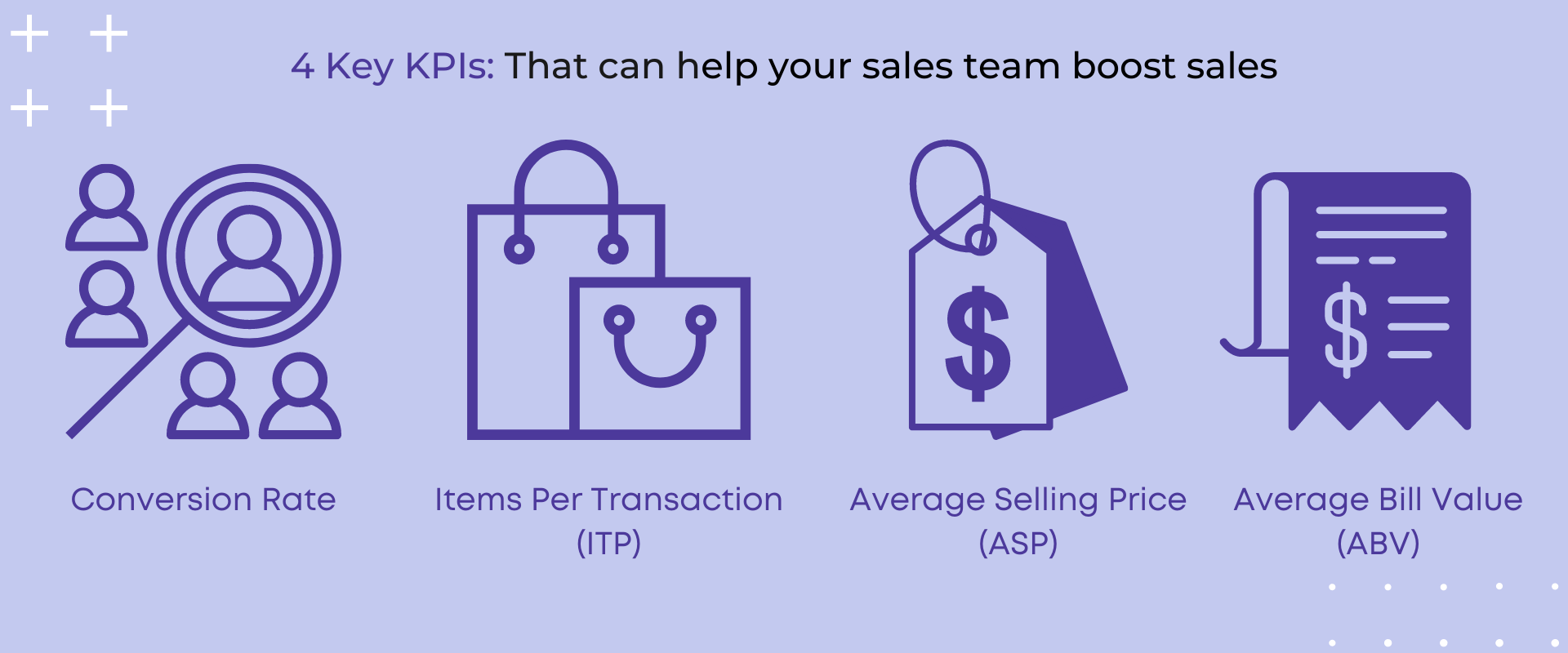 Pro tip: You should run a themed contest around KPIs to motivate your team. Clear KPI visibility, leaderboards, and action recommendation will help boost performance. Bsharp Score can help. Check it out.
Floor-readiness will be key in helping you boost your sales this quarter. By training your team on these topics, we're sure you can help them go above and beyond their targets this season.
We'd like to help
To get you started, we are offering a "Floor-readiness startup kit". Absolutely Free. Also as a part of the starter kit, we are offering you 100 free licenses to Bsharp Learn and Bsharp Score, for two months.