Integrating Celebrate with Google Chat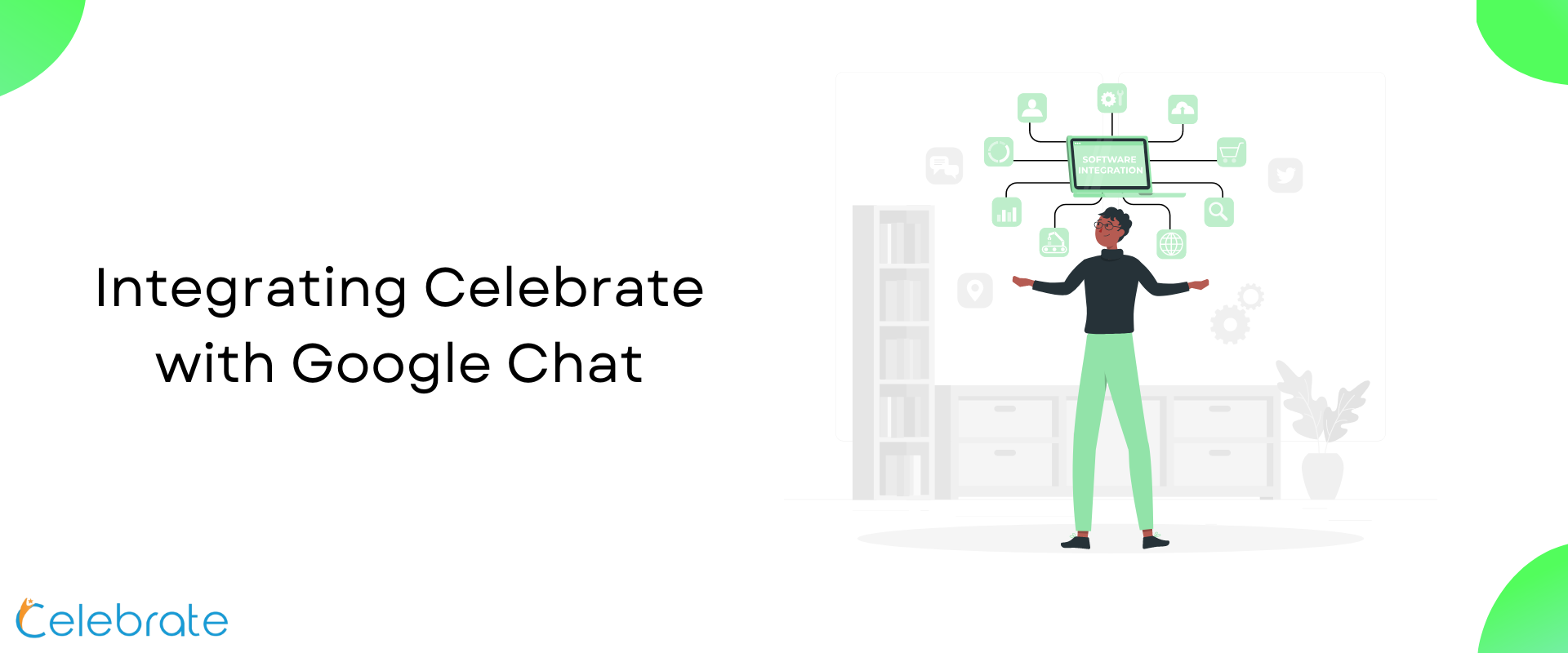 Integrating Celebrate with Google Chat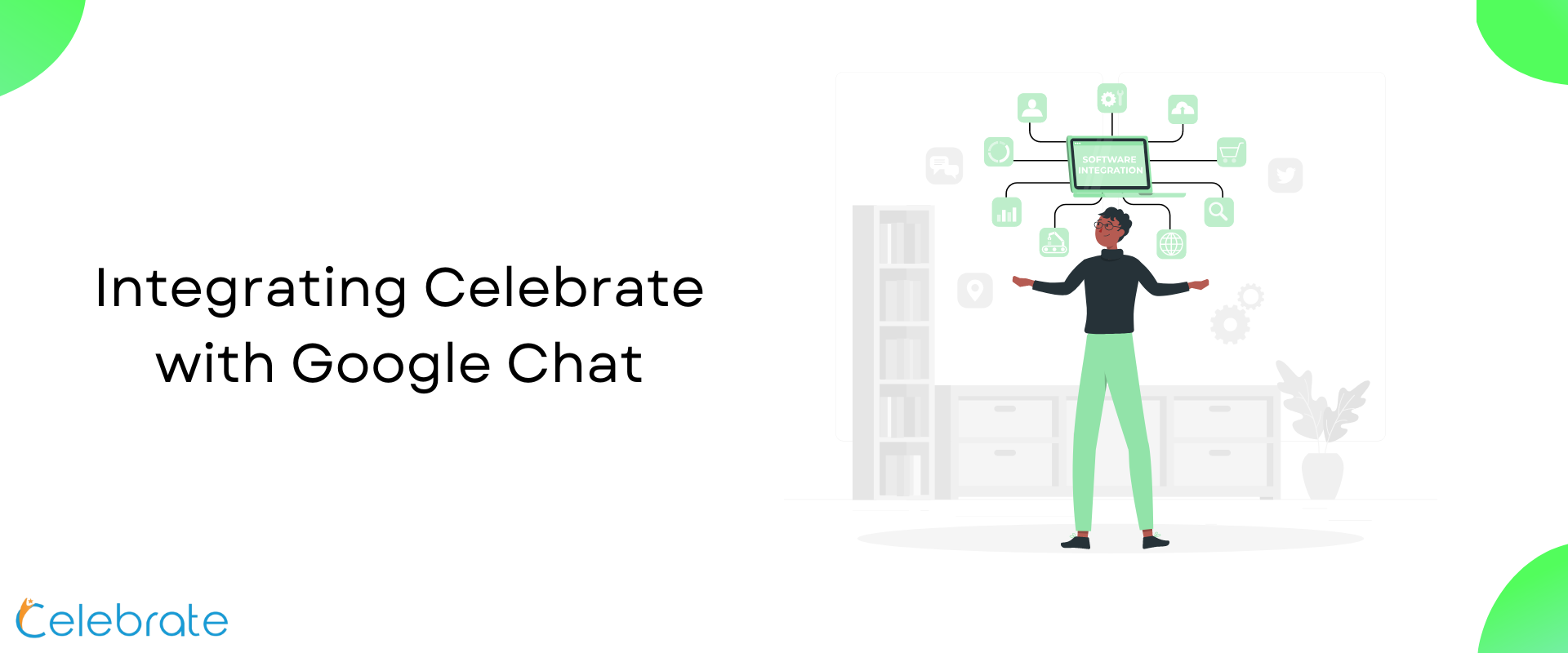 Integrating Celebrate with Google Chat
Bsharp Celebrate takes employee engagement and motivation to where your team operates. So, If your team operates on Google Chat Spaces, you can integrate the Bsharp Celebrate Bot into your Google Chat Space.
Here's how you can do it:
Step 1: Click on Spaces within you Gmail window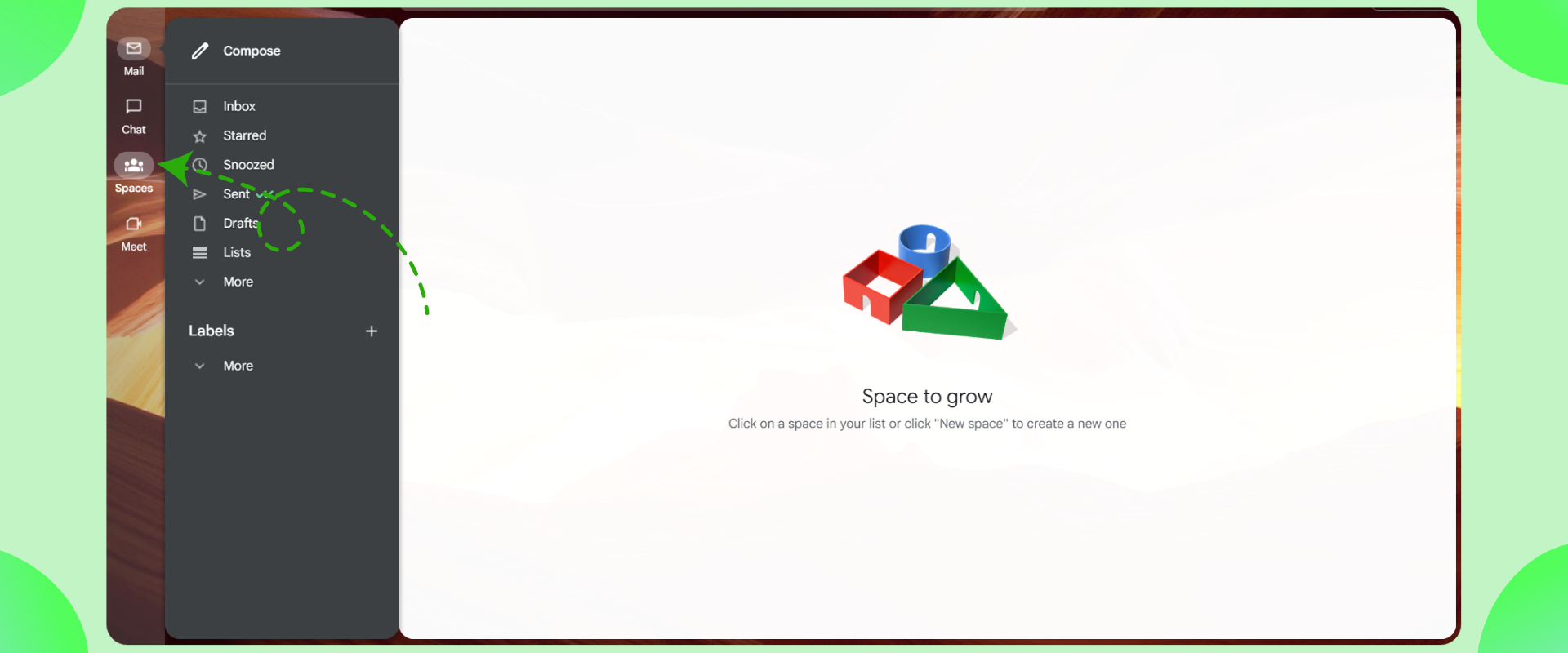 Step 2: Choose a space in which you want to add the bot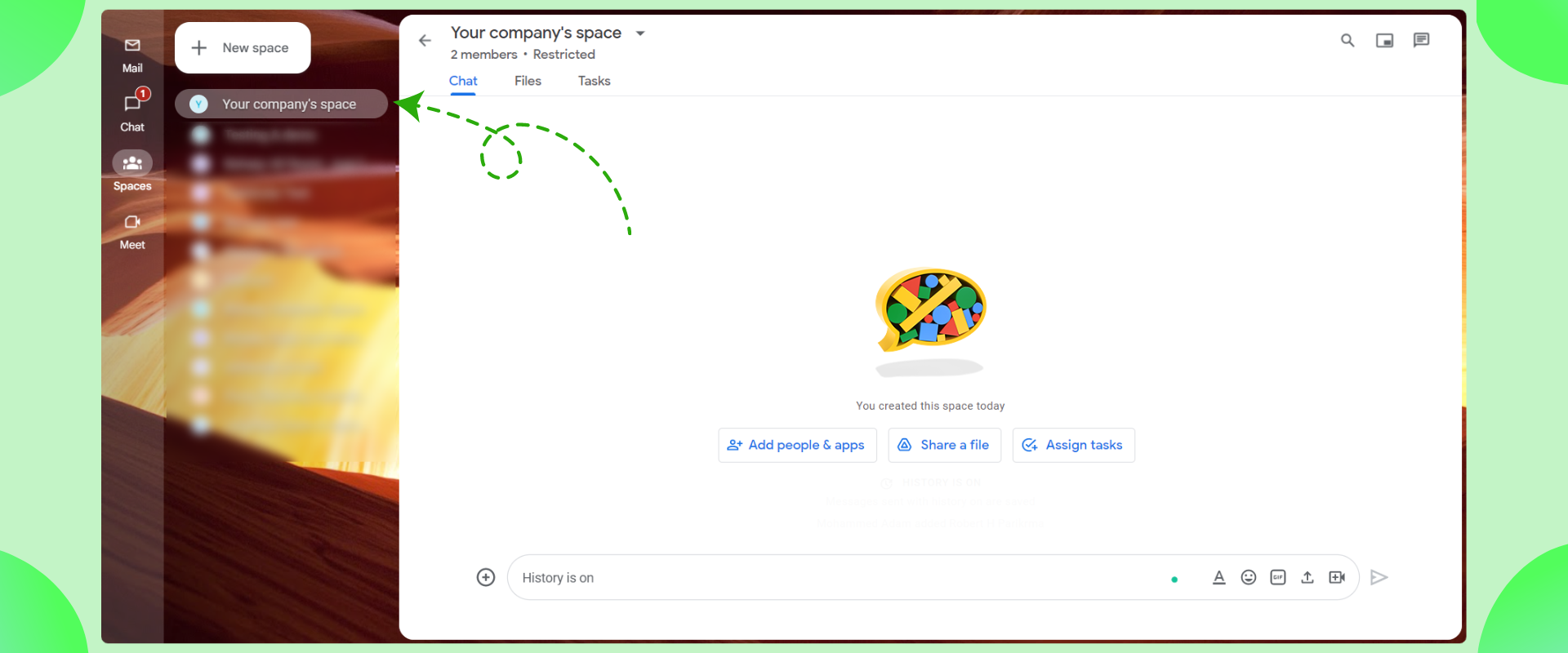 Step 3: Click on Apps and integration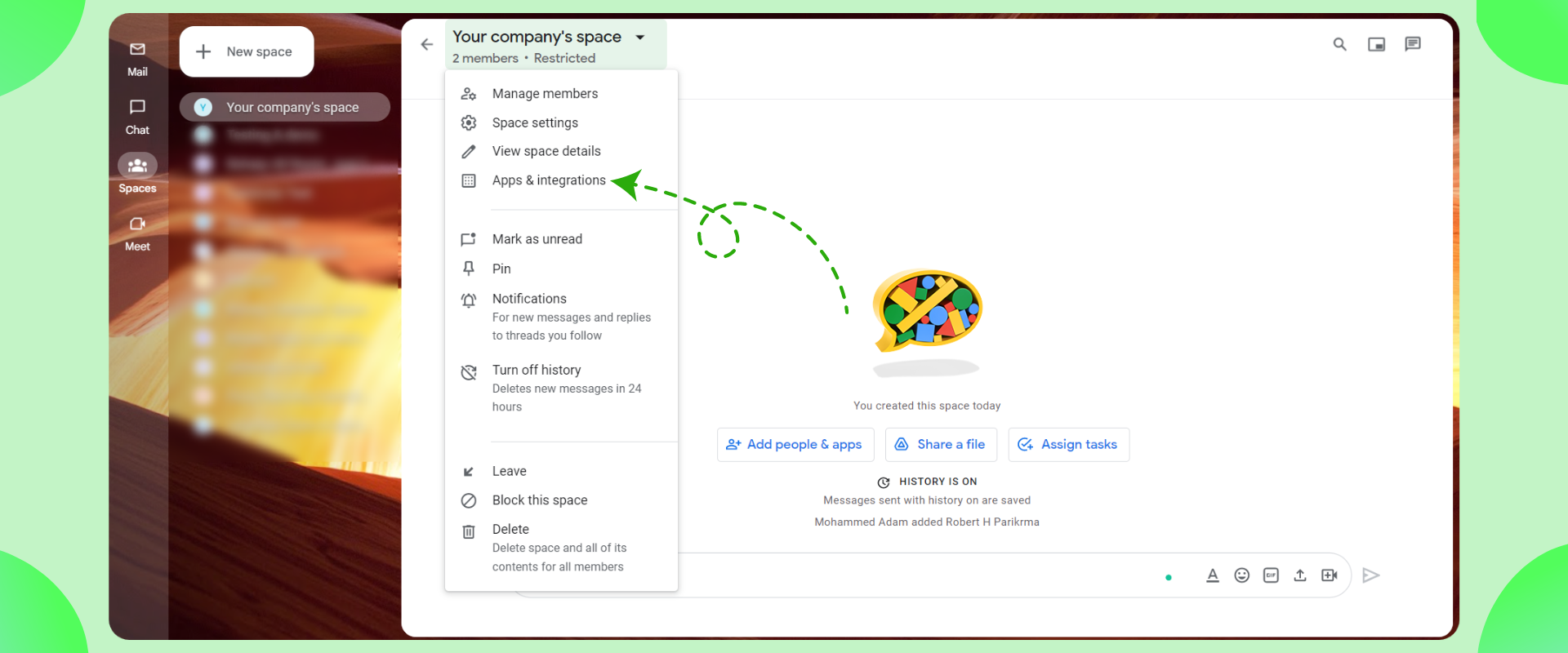 Step 4: Click on add Apps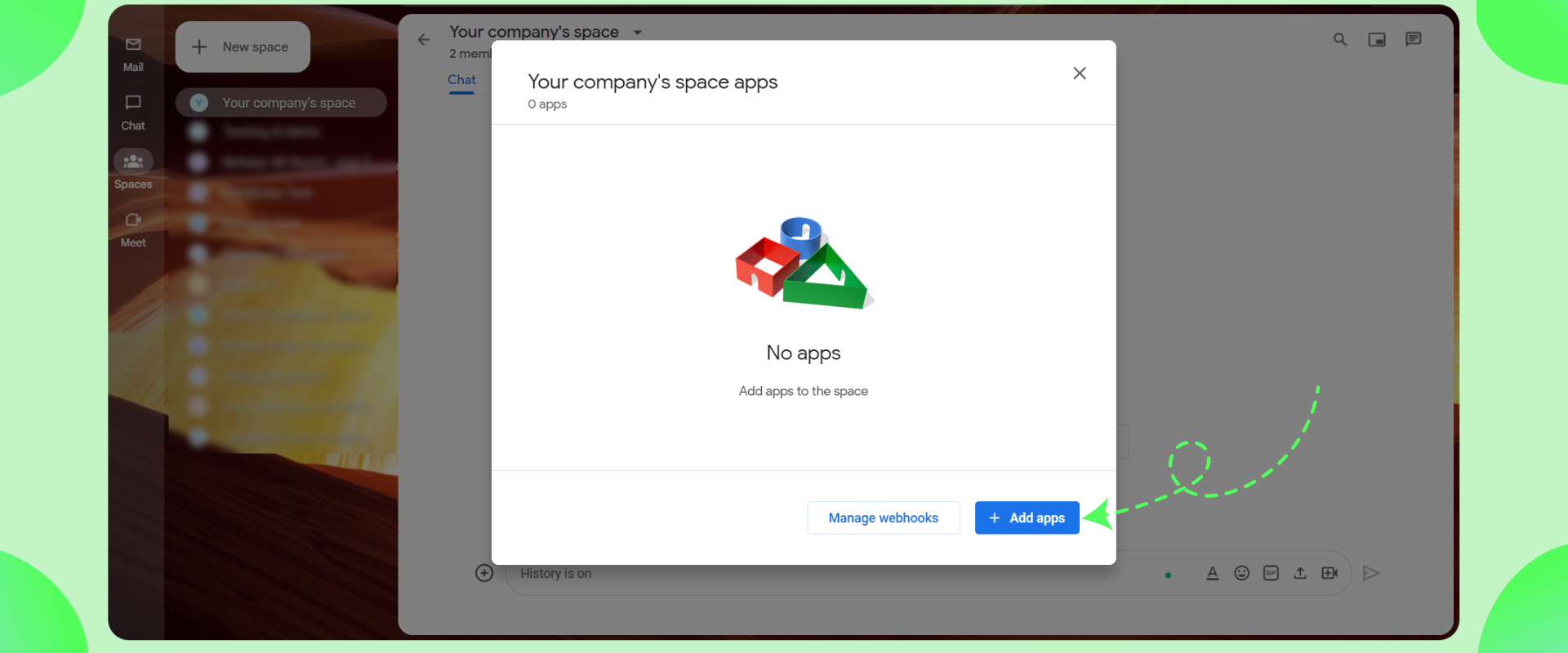 Step 5: Search for "Bsharp Celebrate"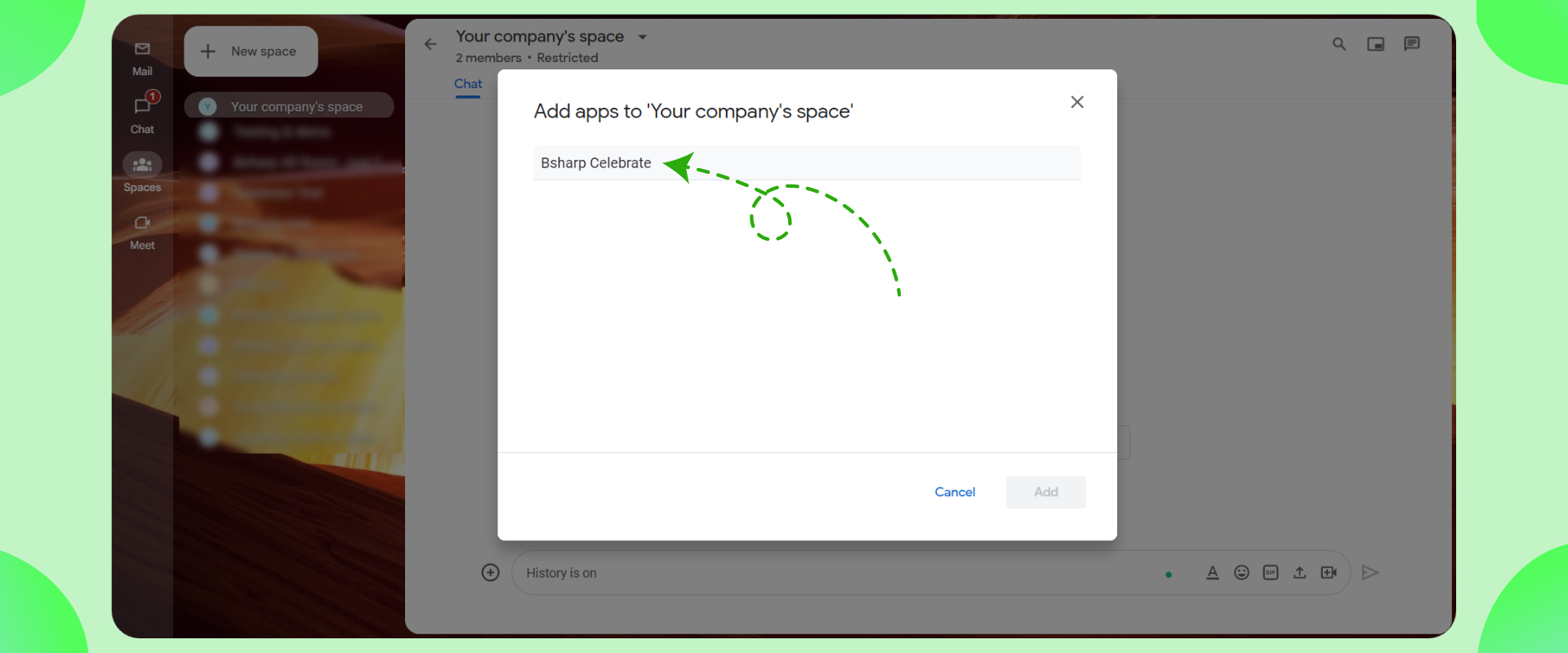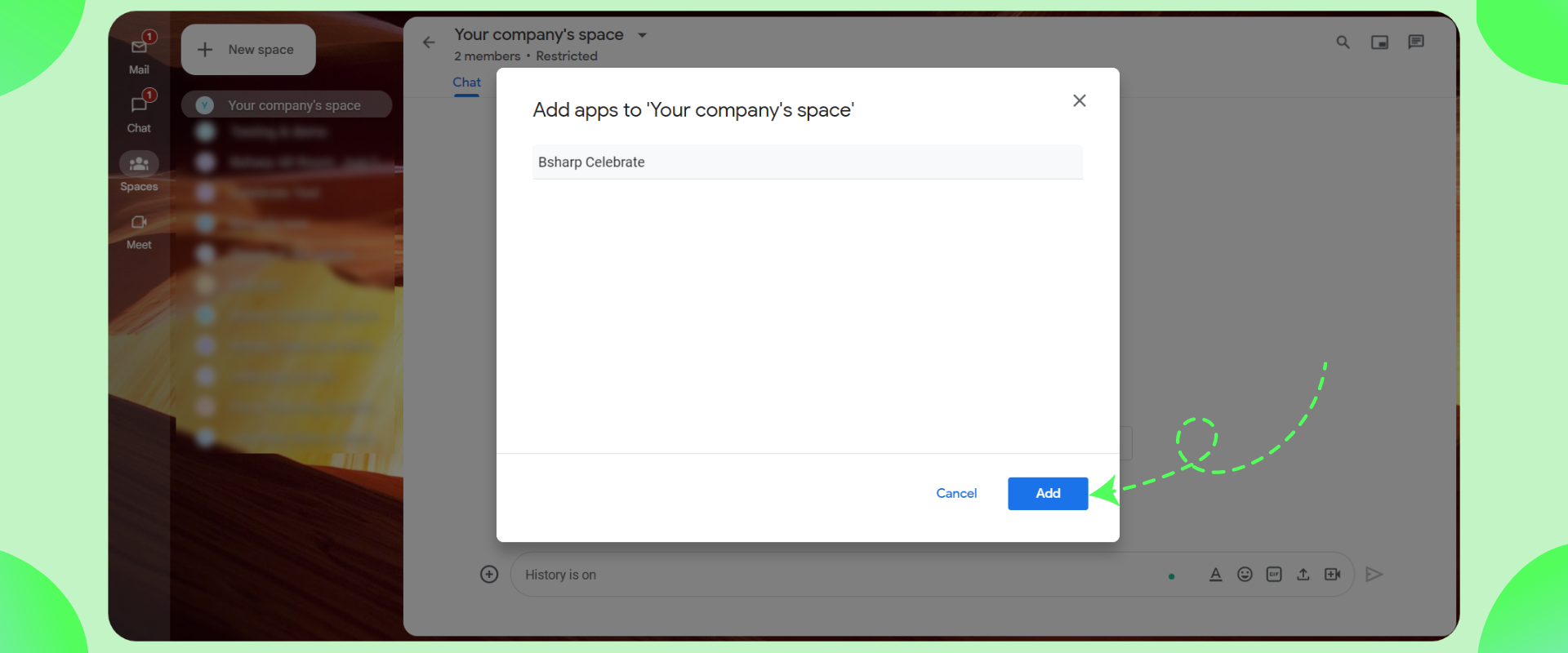 Celebrate is now installed in your space.