VideoLearn.ai – Make Learning More Accessible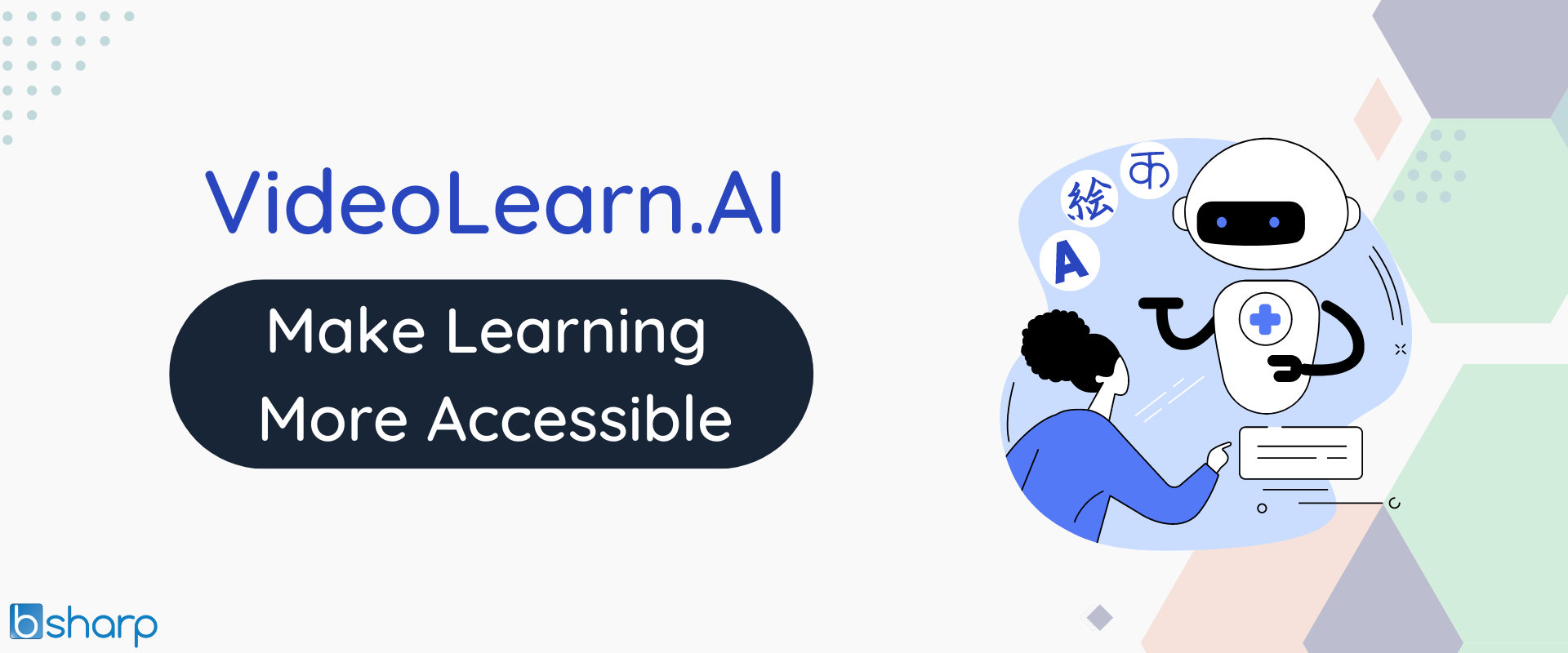 VideoLearn.ai – Make Learning More Accessible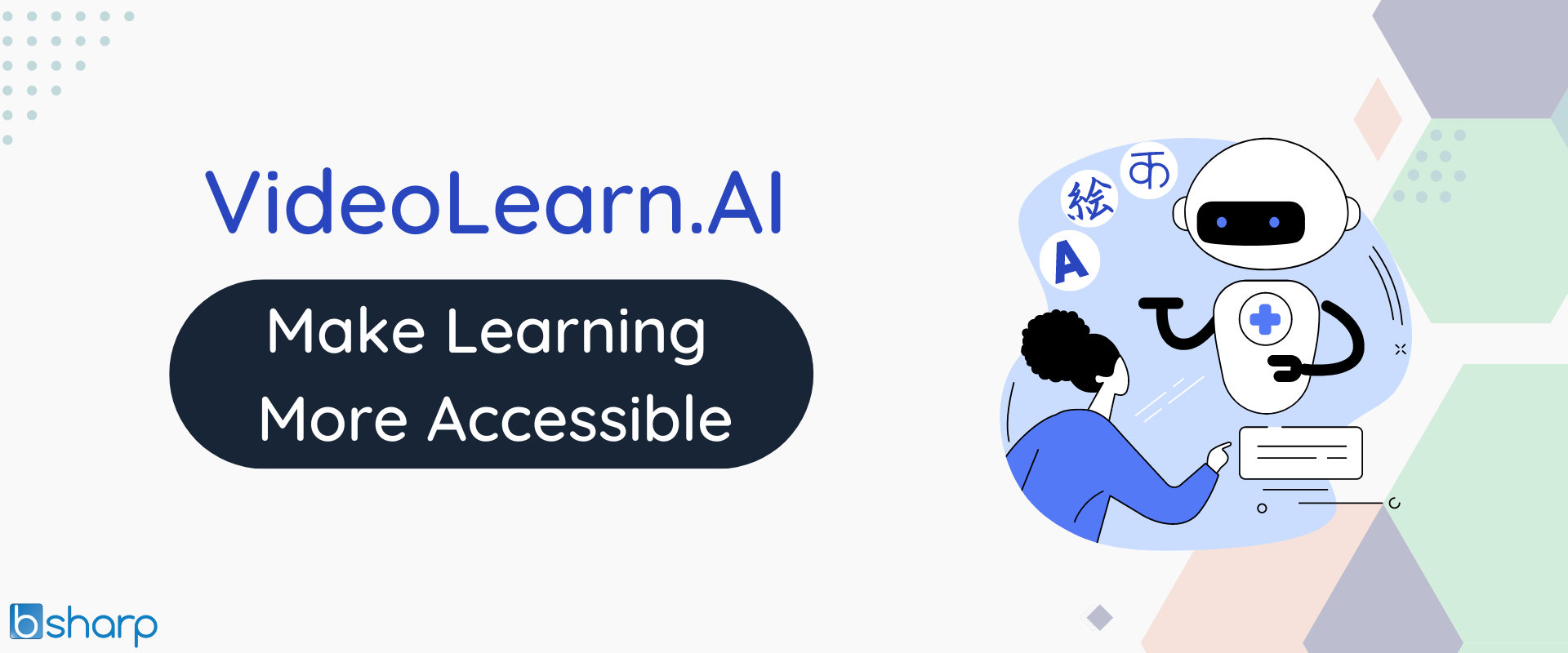 Videos in English don't reach the audience:
Videos are a great way to learn. Most videos are in English. I went to a Bsharp User Meet 8 km outside Coimbatore, India. Most users there could not understand English. Only 17% of Indians understand spoken English. 
But, for Administrators to publish videos with subtitles in multiple languages is a nightmare. It delays market motion and involves a lot of coordination.
Using AI to instantly generate subtitles
Using AI to instantly generate subtitles
Bsharp has leveraged AI to make light your drudgery of multi-lingual translation of subtitles in a video. Just four steps:
Upload video: Bsharp AI will automatically generate subtitles in the original language

target languages: Bsharp AI will generate subtitles (VTT files) in the target languages

Edit the AI-generated VTT files as required

Download & Use: Download as a SCORM file (learning file) and use it in Bsharp Learning System (or any other SCORM-compatible learning system.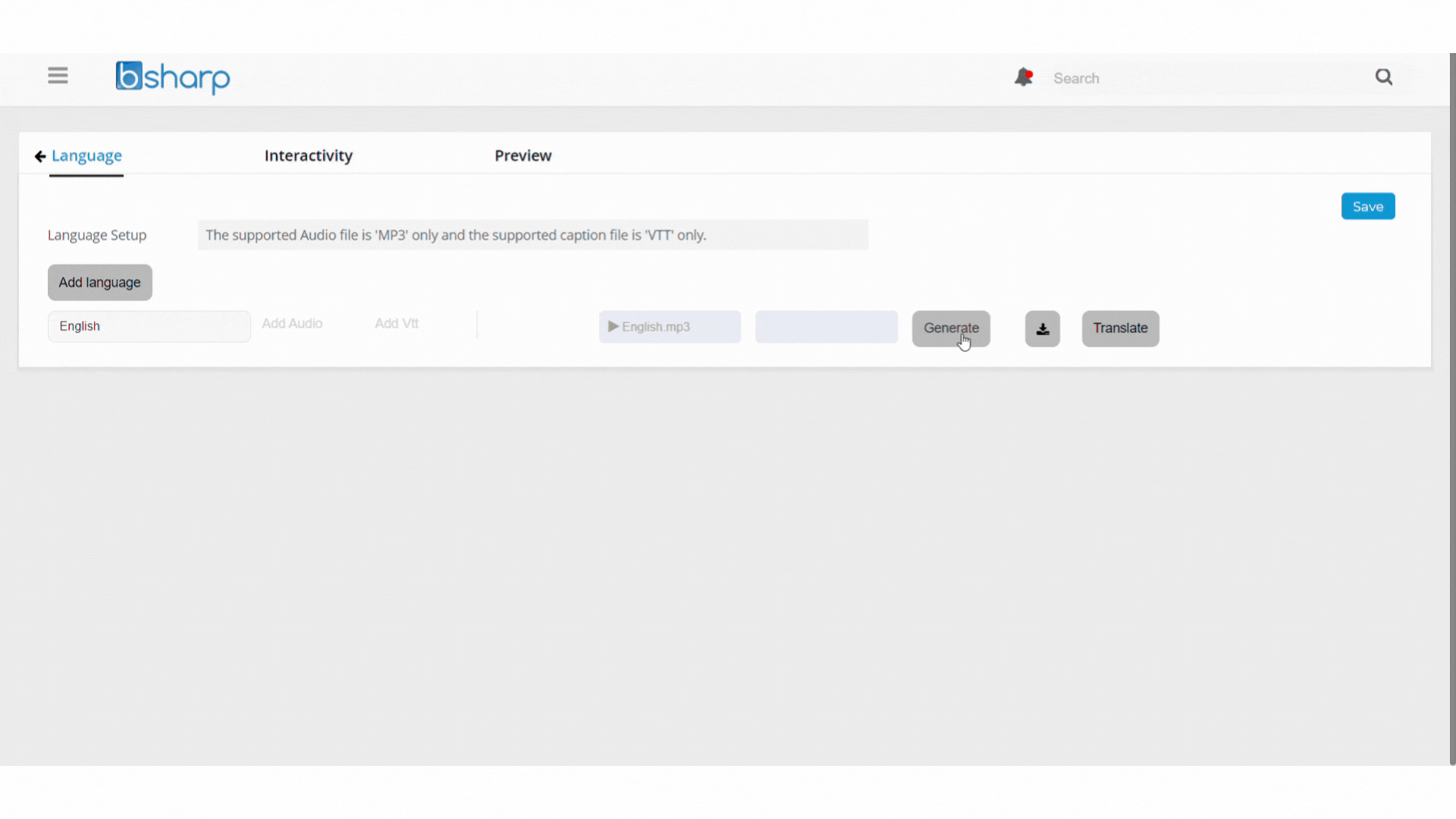 Your learners will now be able to switch on subtitles and switch between languages instantly.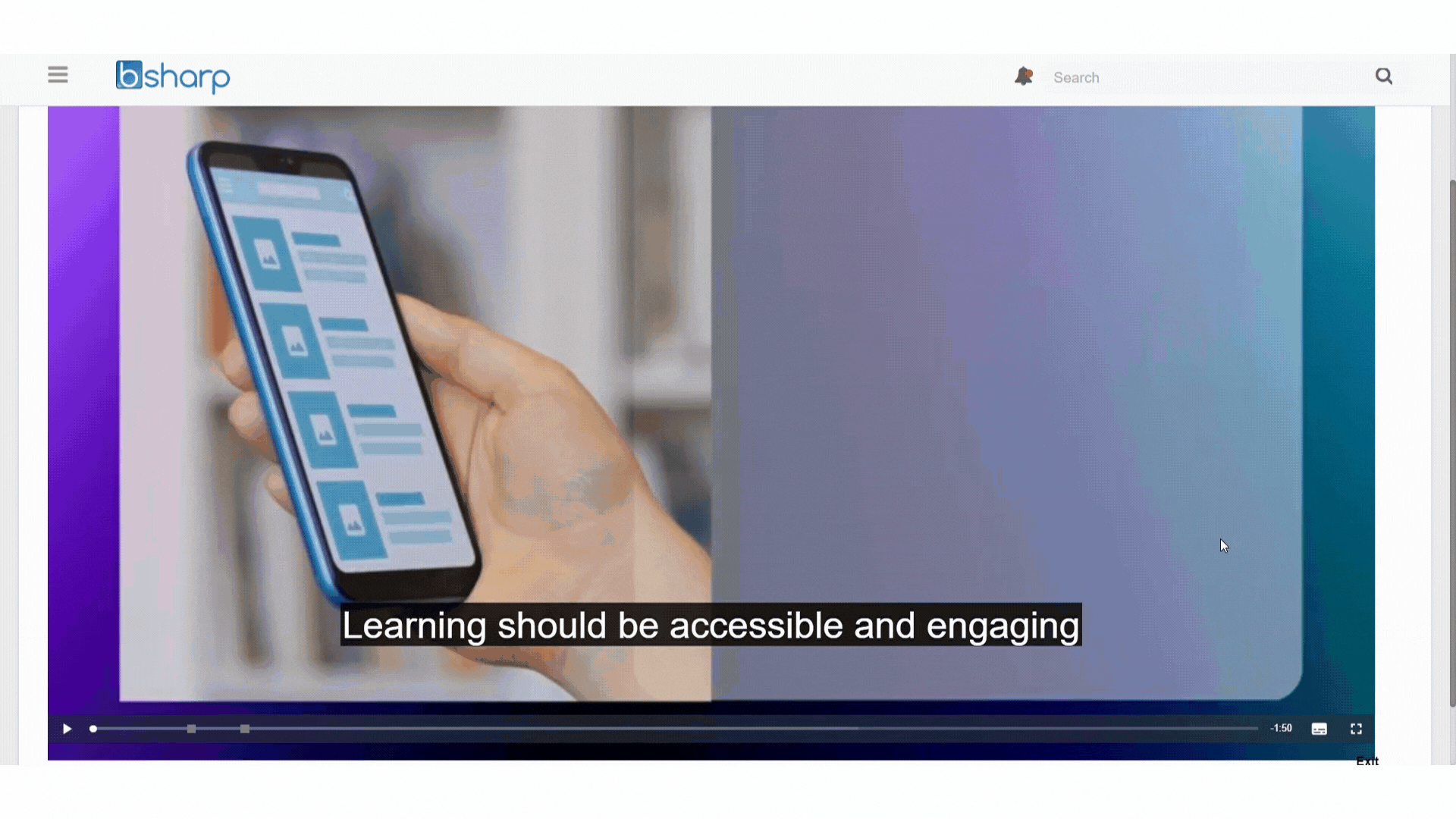 Through instant and multilingual subtitling, videolearn.ai makes your video learning content more accessible.
Accessibility + interactivity.

Accessibility + interactivity.

On top of accessibility, we've added another feature for in-video interactivities.
#1: Add question cards: You'll be able to add quiz questions within your video and set when they need to appear.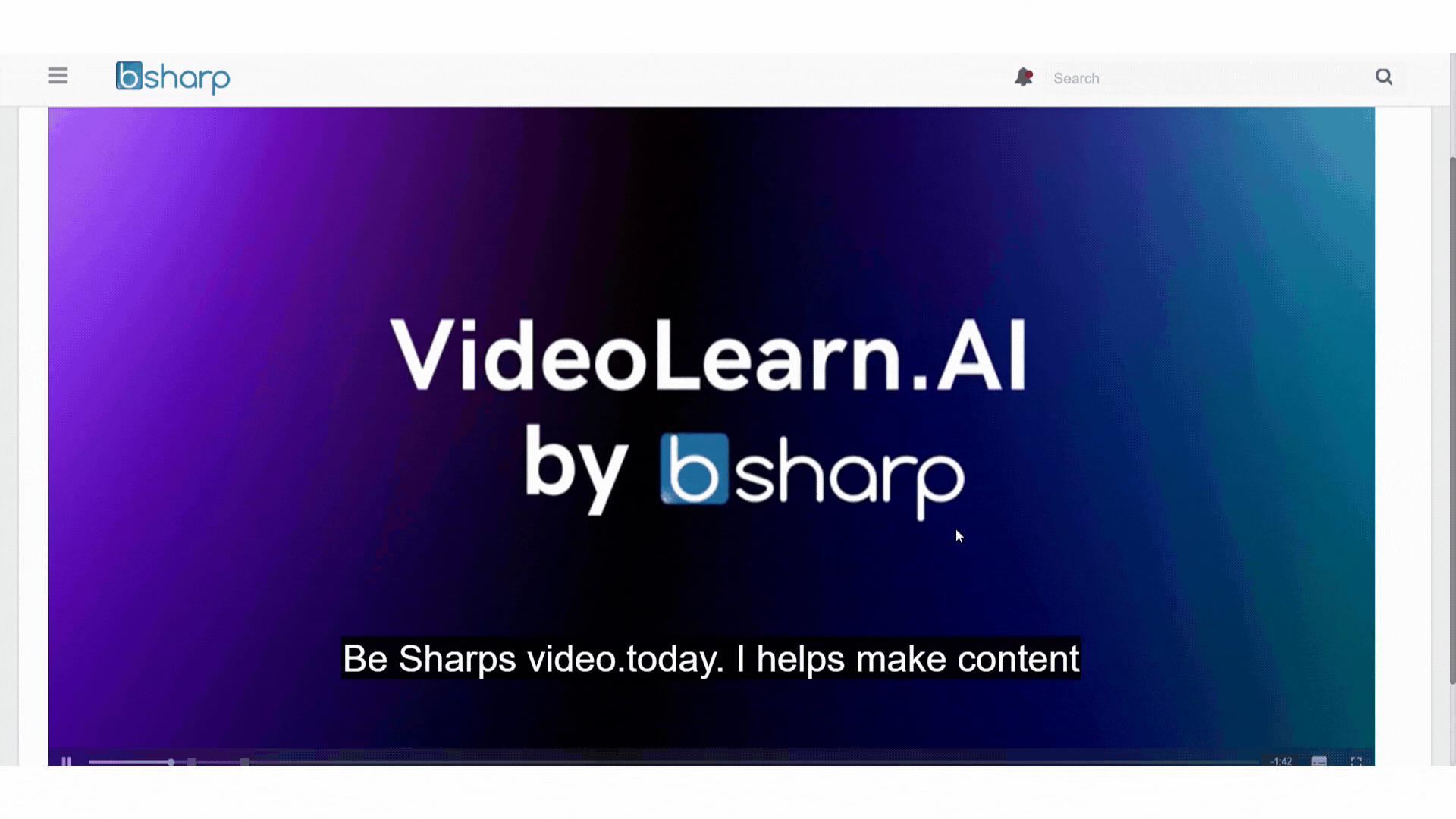 #2: Manage user progress: Based on the learner's answer, you can allow the user to progress or send the learner back to a point in the video.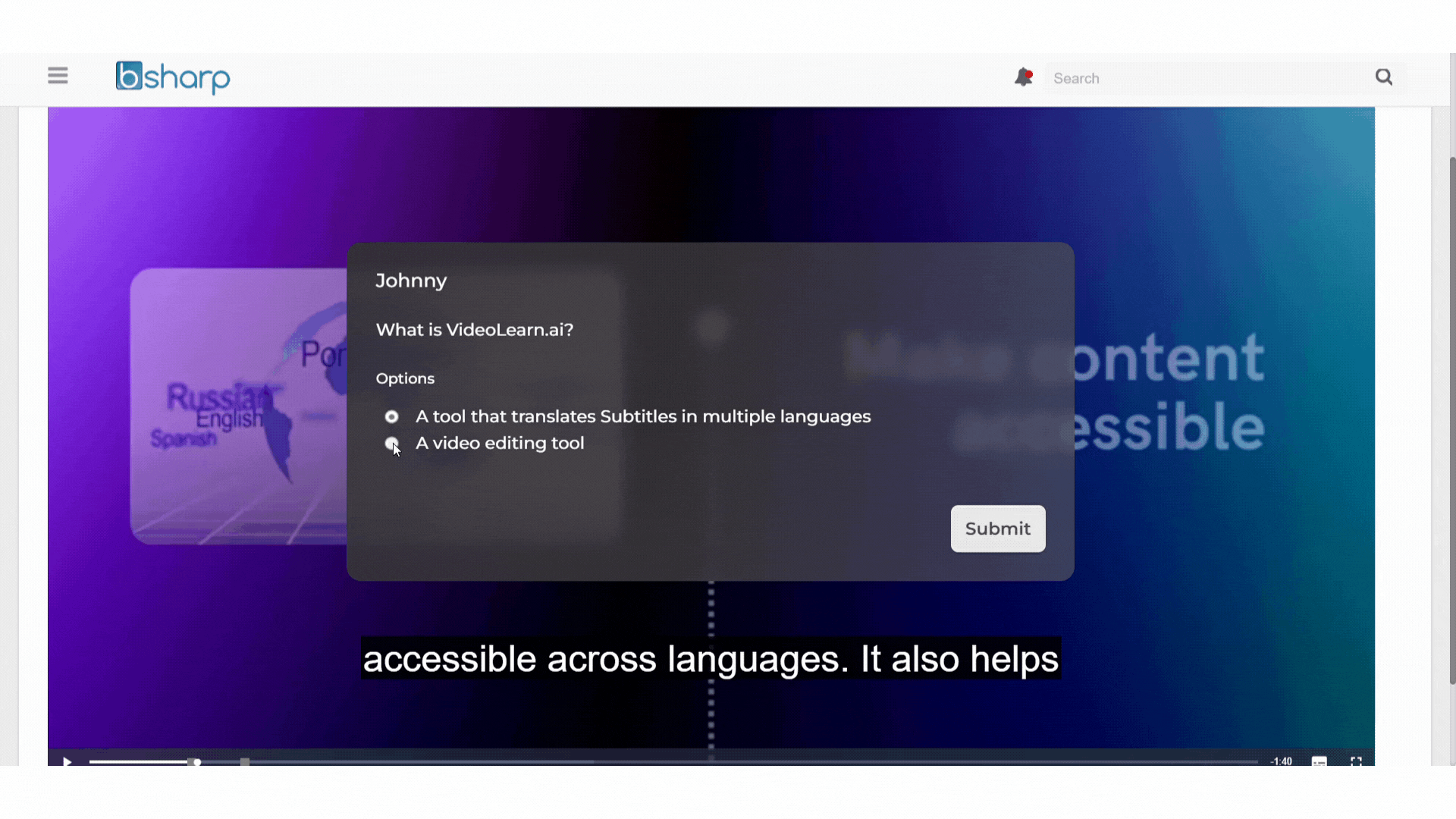 #3: Add text cards: Add text cards as prompts and make them appear at any time.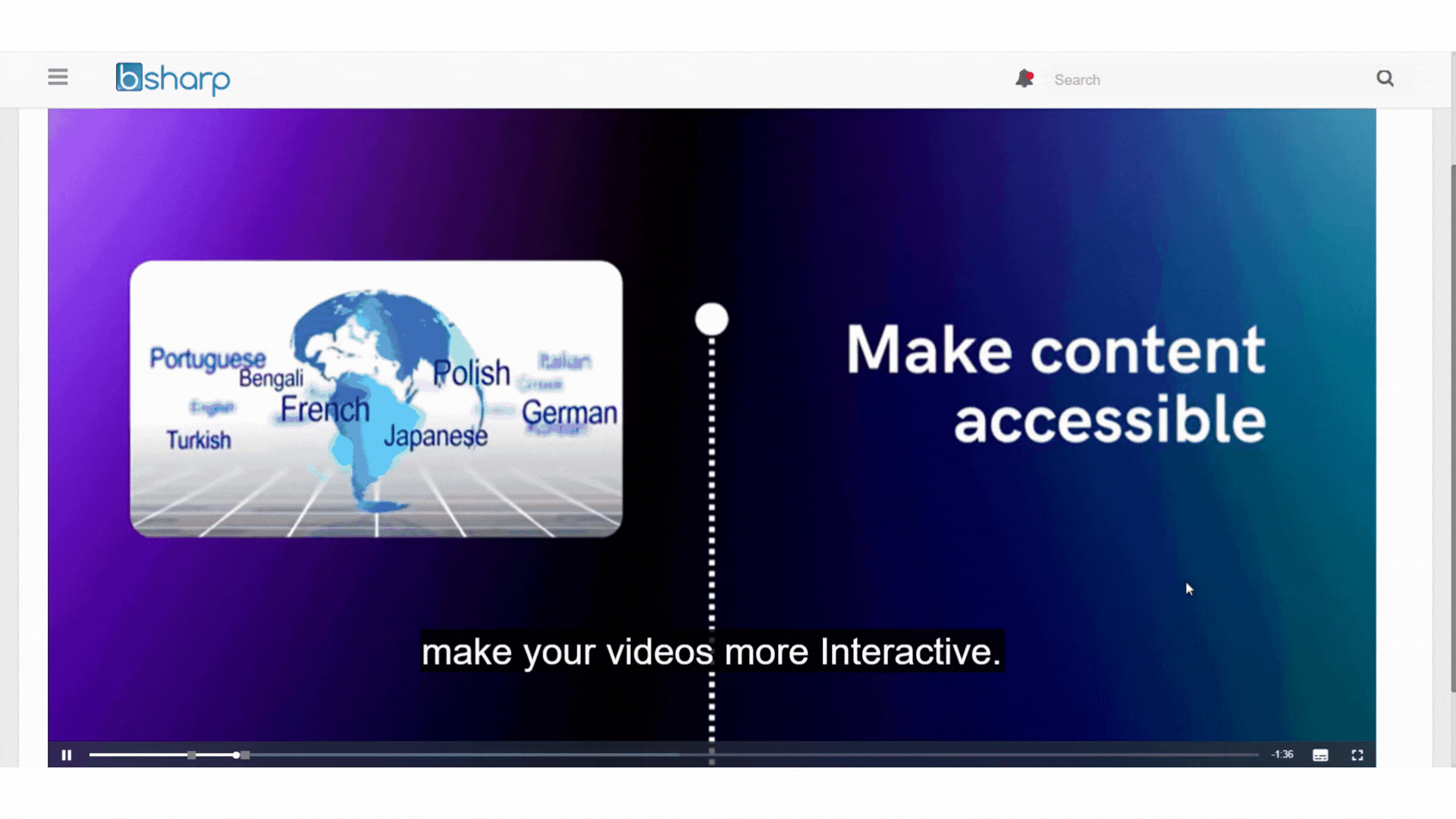 Your video works with any SCORM compliant LMS.

Your video works with any SCORM compliant LMS.

Simply put, you'll be able to export your newly minted video (with subtitles and interactivities) as a SCORM file. That way, it's interoperable between any LMS that is SCORM compliant.

Video learning is made more accessible by VideoLearn.ai. Generate multilingual subtitles, along with interactive elements like quizzes and text cards. Export as SCROM and add it to any LMS.