Reimagining business in 2021- Thriving and growing in a post Covid world: Prof. Siddharth Singh.
Reimagining business in 2021- Thriving and growing in a post Covid world: By Prof. Siddharth Singh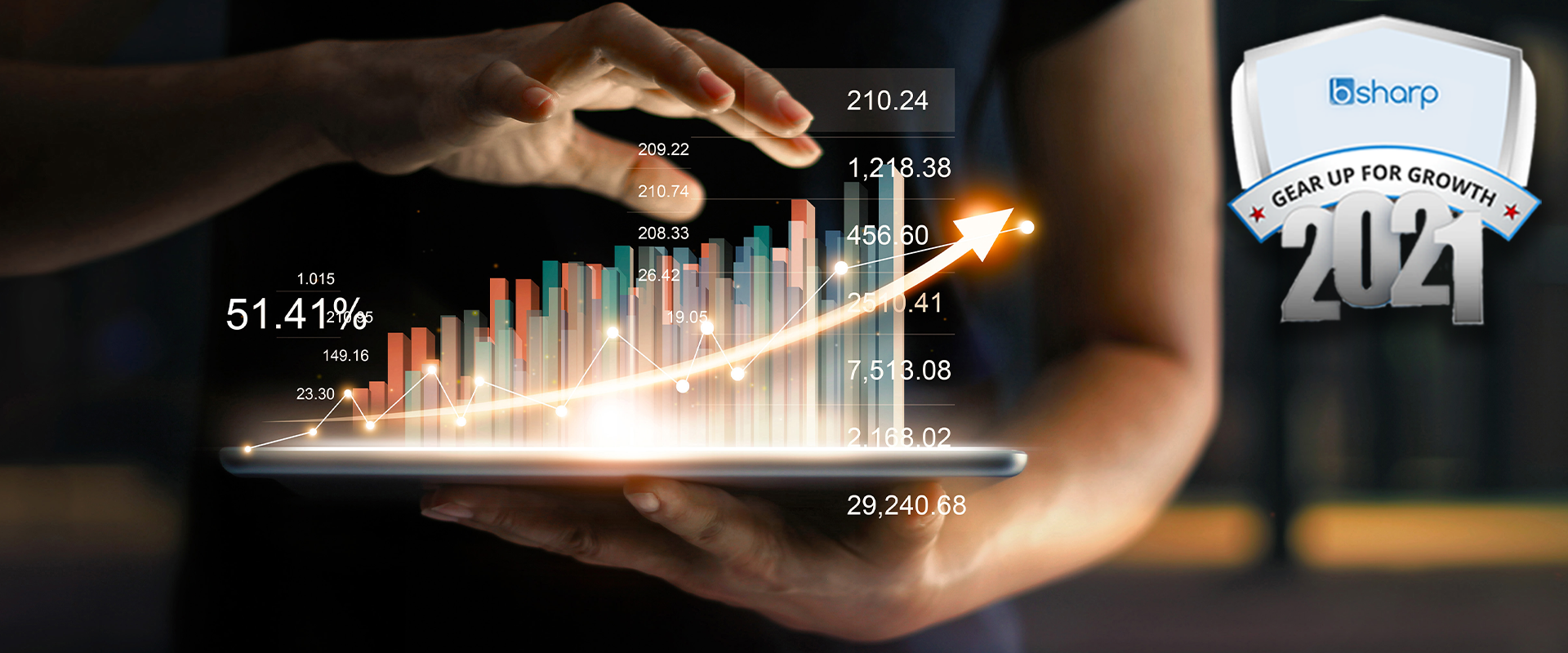 "So, a military force has no constant formation, water has no constant shape: the ability to gain victory by changing and adapting according to the opponent is called genius."
– Sun Tzu
2020 has been an unprecedented year globally. The pandemic and the lockdown have battered and bruised both people and businesses. 2020 was marked by bewildering changes and uncertainty. Remote working and work from home (WFH) have become the norm. Several sectors such as retail, e-commerce, and hospitality have been brought to the brink, and trends like increased digitalization and agility have increased in importance.
Every crisis conceals an opportunity, and this time is no exception. For businesses, it is the surge in pent-up consumer demand and unexpected growth opportunities. For example, e-retail revenues will grow to $6.54 trillion, up from $3.53 trillion in 2019. Mobile e-commerce will constitute 73% of e-commerce sales by the end of 2021.
However, businesses need to be agile and adaptive when responding to new opportunities.
While technological developments such as voice commerce, and the need for safer deliveries and last-mile connectivity mean that the usage of data and analytics will become increasingly important, the need for designing personalized and safe customer experiences, creating superior value, and generating customer loyalty remains critical as before.
How have consumer expectations changed? Asian countries such as India, China, and Indonesia report optimistic consumer sentiments (with Indian consumers' net optimism reported at 48% on a scale from -40% to 60% as per McKinsey Consumer Pulse Surveys from March-September 2020) while those in Europe and North America are more bearish.
What does this mean for businesses? How should they respond? 2021 can be the year of growth. However, much depends on how business models, people, and processes adapt to changing customer expectations.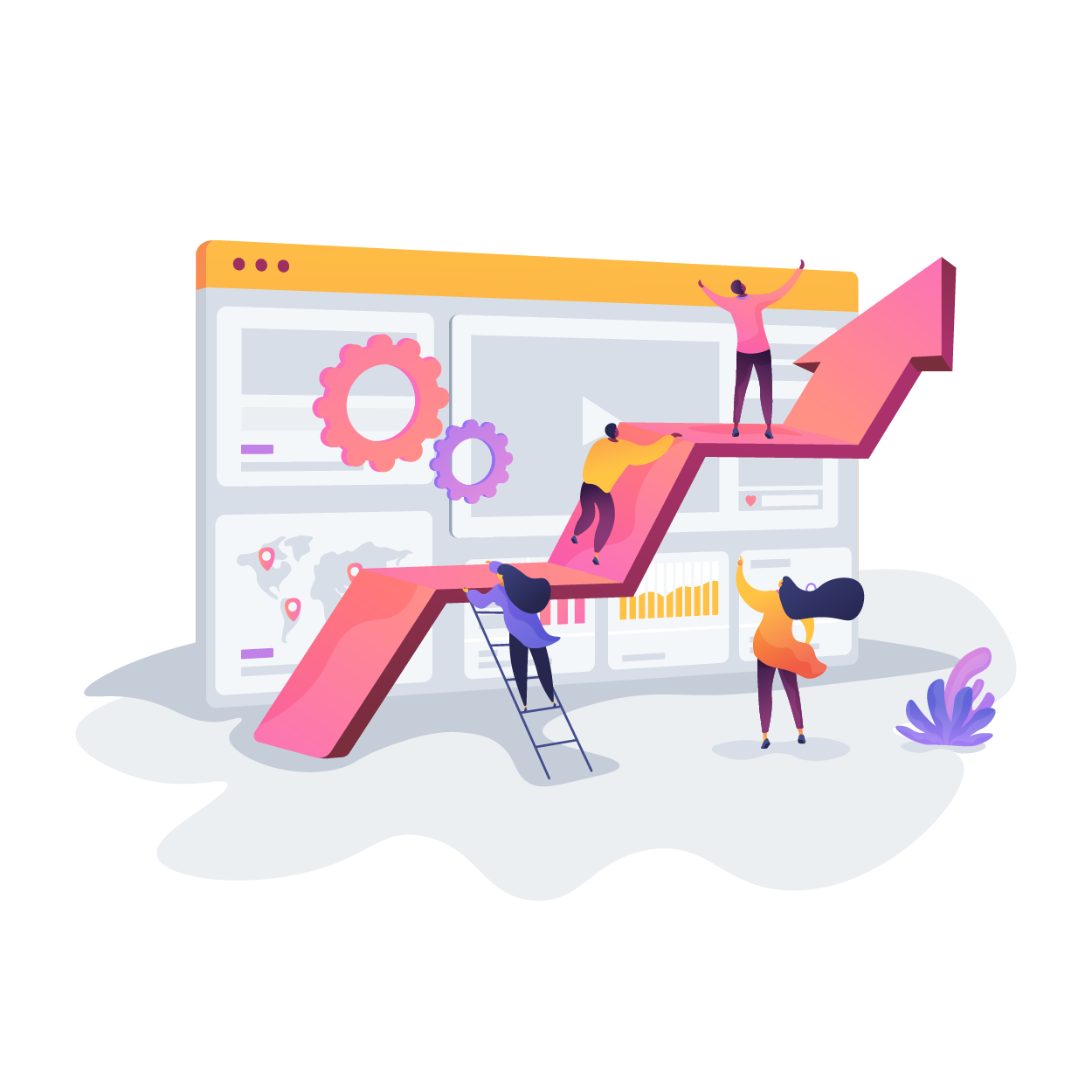 Overall, cutting across companies and sectors the following themes resonate: need for increased adaptability and agile transformation along with collaboration. The increased preference for digital over physical and greater importance of data is reflected in a 35% increase in cloud IT infrastructure investments in comparison to traditional IT infrastructure.
At

, we have examined the trends to come up with a set of 5 broad principles that businesses can adopt to thrive and not just survive in the post—Covid world. Some of them are accelerations of earlier trends while others are habits that will continue to be relevant even as they try to return to 'old normal'.
Today, businesses fall into 3 camps with respect to adaptability:
Those that adapt and are comfortable with it

Those that have adapted reactively and are uneasy about it

Those that have not adapted and are battered by changes
Every business wants to belong to the first camp. To do that, it is necessary to move beyond traditional notions of transformation. As per a World Economic Forum survey of digital initiatives, many companies focus on process automation and incremental optimization, i.e., they focus on increasing the number of digital processes to reap the efficiency gains.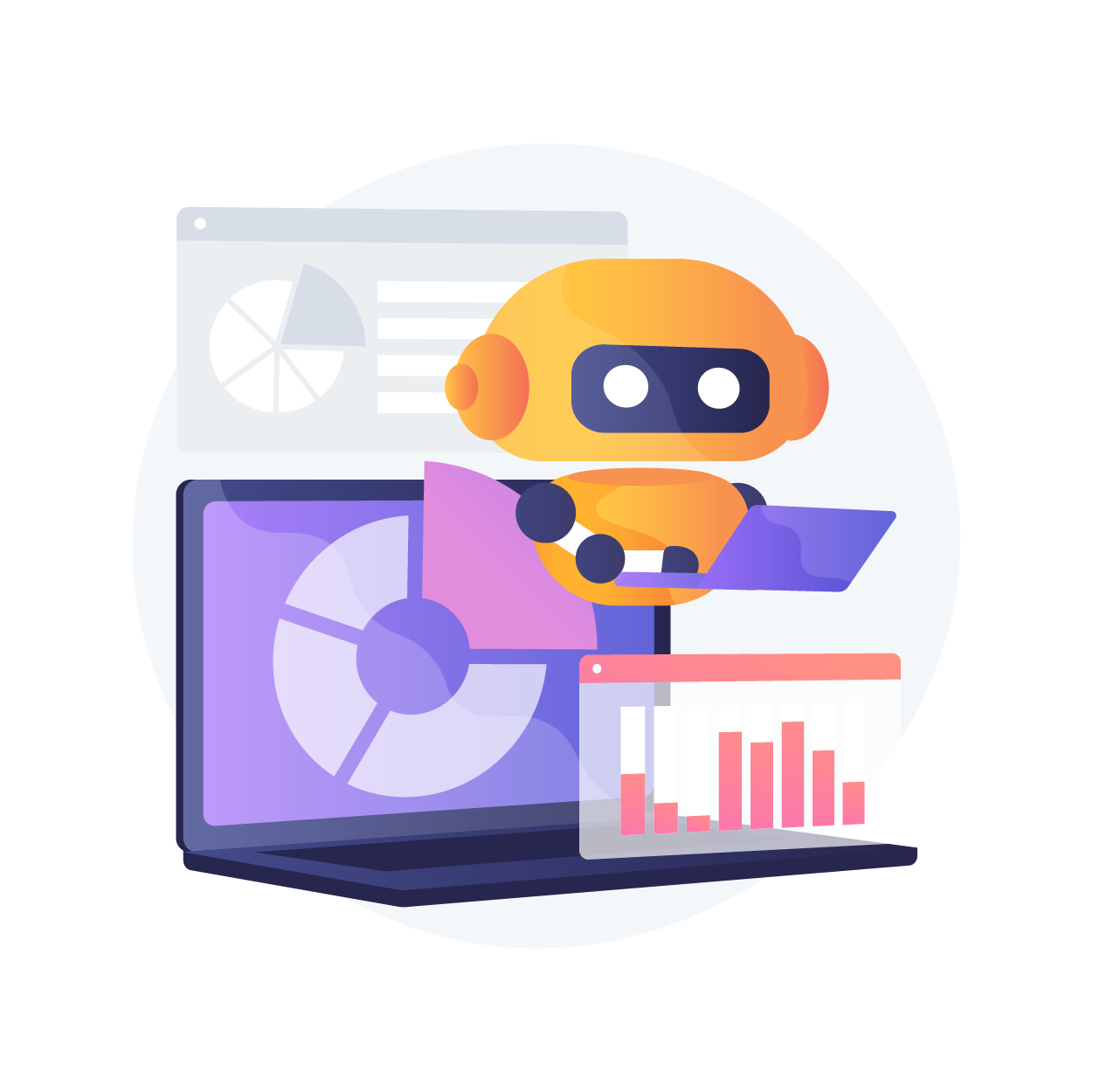 At a deeper level, the focus shifts to process reimagination – experimenting with processes and making them more agile and responsive.
However, for greater resilience and innovation, this approach must be flipped and must focus on the transformation of the operating model or transformation of the business model itself. For example, restaurant chain

and food aggregators have expanded into grocery delivery. In each of these cases, the company adapted not by changing their processes or workflows but by adjusting their operating model itself.
Business model transformation or pivots offer lasting and effective transformations that are dependent only on imagination and boldness. For instance, the international food chain Chipotle embraced the change. The company executives identified pickup orders at the heart of the model transformation and revenue growth. Therefore, the company added 'digital kitchens' which were dedicated to the pickup of online orders. This caused such a spike in orders that Chipotle had to hire approximately 15000+ employees. They also added 'Chipotlanes' – drive-thru lanes exclusively for picking up digital orders. This boldness in embracing change reflected in its surging stock price while other restaurants struggled to stay solvent. Closer home, a Bengaluru-based co-working start-up Workshaala that was hit hard by the lockdown and social distancing pivoted to provide furniture and other accessories for employees working from home even though companies, let alone startups, face unprecedented challenges.
Preparing for such transformations requires boldness and clarity of vision, both of which should be instilled in teams and people who need to be trained and invested in.
The technological resources available and evolving consumer expectations of swift and quality service have given companies two important priorities—fulfilment of customer needs quickly and adapting customer-facing teams accordingly. And this requires understanding customer needs, behaviour, and trends to identify opportunities for products, services, and experiences. Once these have been identified, executives can analyse whether these preferences represent temporary shifts or long-term structural adjustments.
Two tools that can help immensely in this are DATA ANALYTICS and COMPETITOR/MARKET ANALYSIS.
Given the immense growth of digital in businesses, the digital footprint of customers from spending habits and cart abandonment to time spent on categories of products is an extremely important resource for a company. For example, a high rate of online visits on the company website along with high cart abandonment shows a potential customer experience problem that can be remedied by adjusting the marketing funnel.
On the other hand, a consistent decline in product orders with a core user base has implications for the supply chain management of that product. Every customer-facing team can obtain lots of data on customer interactions and preferences which need to be analysed for insights and thereby reveal business implications.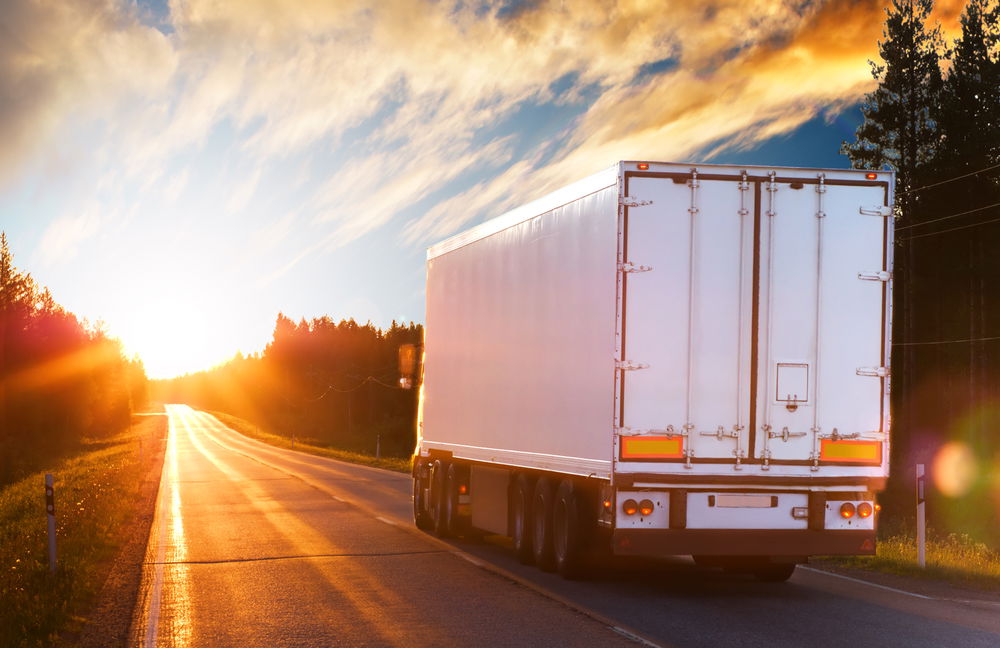 Of course, this shift may increase efforts temporarily. However, if data insights can be used to connect inventory management with product pages to provide real-time and updated information to customers, it will not only make one's own logistics more agile and responsive but also increase customer trust and loyalty.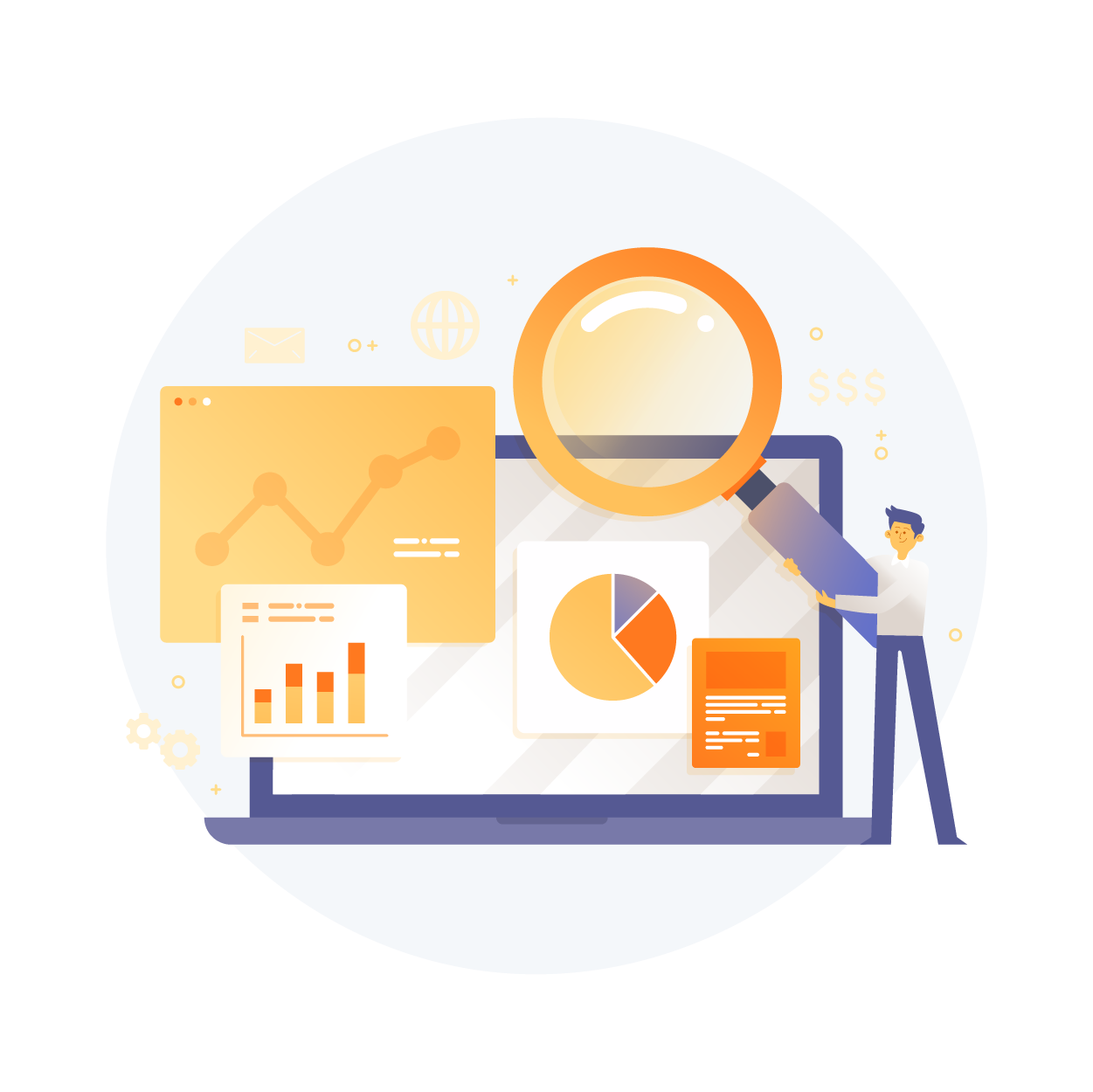 Market analysis is another tool that can help. Learning from customer experiences of competitor brands and their areas of focus can provide useful insights on customer needs and areas of improvement. This has several implications for sales and operations—supply chains may need to become decentralized, end to end digitization may need to increase, and sales and operations planning may need to become
more frequent than monthly or even weekly affairs. Combining insights from data and market analysis can also reveal the reorganization needed at lower levels of supply chain to reduce inefficiencies.
Customer loyalty and retention should be the main aim of any business. One way to do the same is to redefine what growth means and how it relates to a business's customer base. For example, a study by Forrester has found that it costs 5 times more to acquire a customer than to retain customers. As companies struggle with the consequences of the pandemic and shift their goals to survive, it pays to maintain a customer base instead of focusing on customer acquisition alone. Moreover, as the pandemic throws up new opportunities, it is tempting to acquire new customers sometimes at the expense of existing ones. This may however lead to a negative feedback cycle.
As customer experience drops, companies may be compelled to use costlier measures like discounts to attract consumers which eventually drain revenues, even as new customers pour in and customer churn is high. Companies should think of identifying new growth drivers and modifying their investment and capital allocation plans only after a certain level of customer satisfaction is attained.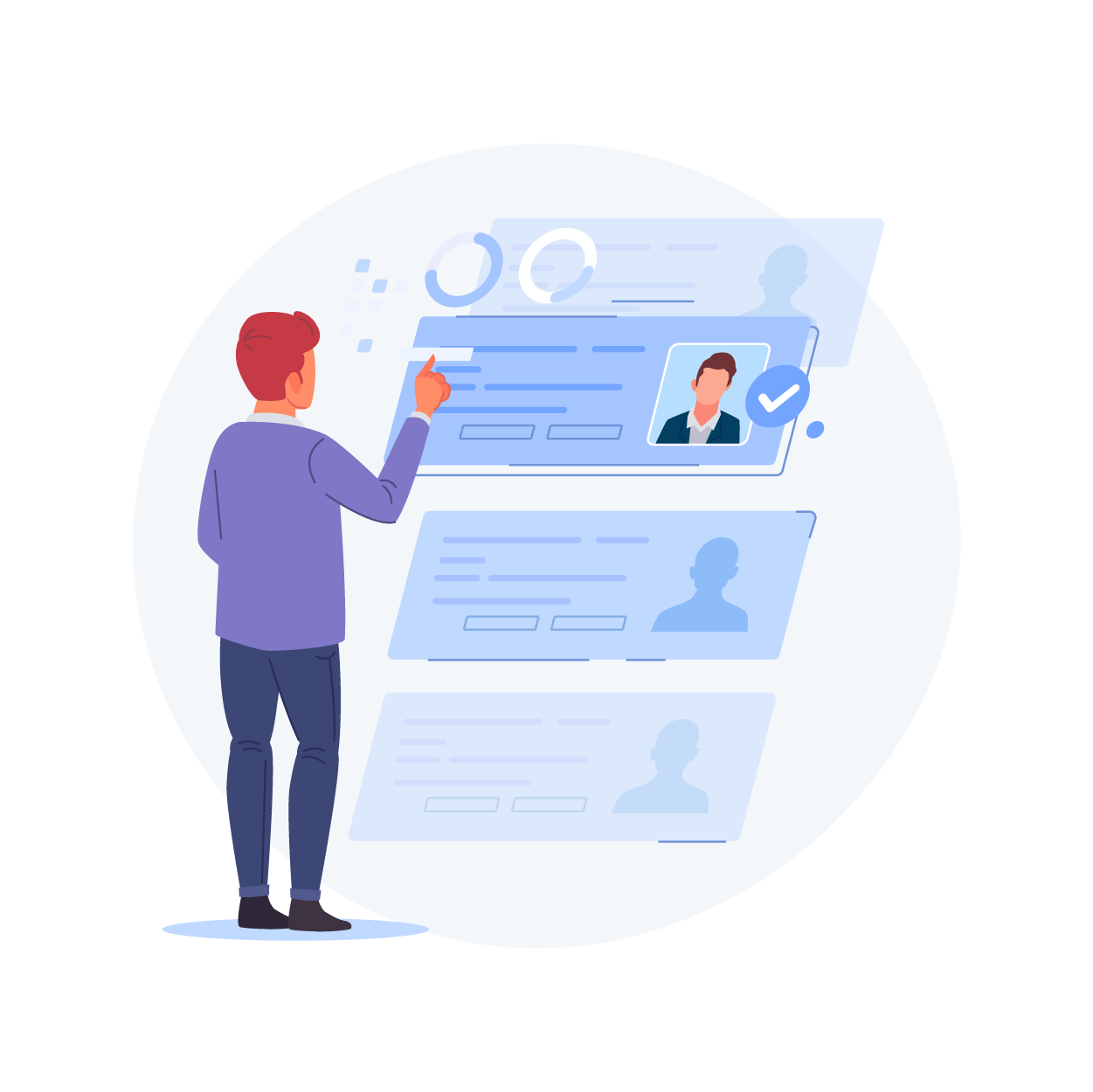 For businesses to reinvent themselves, data is extremely important, and its value cannot be overestimated. One way to appreciate the importance of data is to imagine the global lockdown 10 years back. Without predictive analytics, machine learning and algorithms, the logistics of work-from-home and business continuity simply would not have been possible. In a post-covid world, its importance has only increased.
First and foremost, businesses need to have a data-driven approach if they hope to become agile and resilient.
By using analysing data from every aspect of business and customer experience, companies can efficiently reallocate resources and make plans for business continuity for future shocks. But just using analytics isn't the solution. In fact, the only thing worse than drowning in data points is not acquiring them. For effective results, analytics must be geared towards company goals- be they employee support and development or financial decisions or customer experience.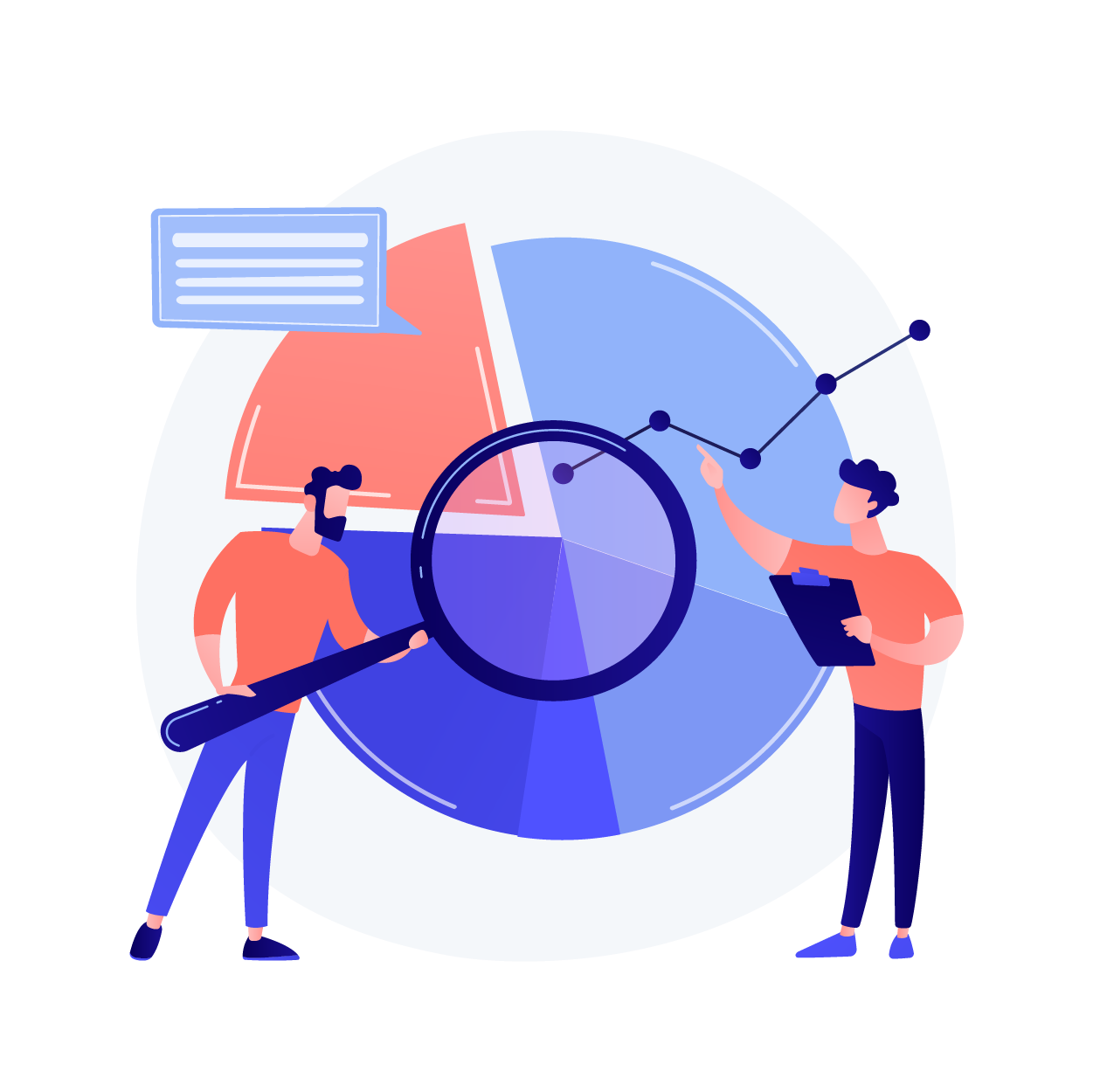 Data-oriented mindset has the greatest potential for positive disruption in supply-chain management, manufacturing, and marketing. Besides improving efficiency in these areas, data can be harnessed to create and empower cross-functional teams that need not work in silos. Ultimately, business agility is a consequence of agile teams, which invariably need not just extensive data but the application of analytics for insight generation.
Furthermore, perfection need not hold back such efforts. Instead of agonizing over the best model or approach, businesses can use dashboards to follow this approach:
Identify areas of opportunity and improvement

Identify the data points and sources needed for the same

Expand data sources if necessary

Adjust assumptions and model to be applied on the data

Use human adjustment along with insights from analytics for better decision making and iterative improvement of model
Using data analytics can also help businesses decide the necessity and investment into technologies such as AI, 3D printing, and VR/AR. This requires businesses to develop a data strategy along with protocols and methodologies for the same. Lastly, a data-oriented mindset has to be bee inculcated in employees at every level of hierarchy.
According to several experts, the future of work is already here. As per
Global Institute, 20 percent of the workforce, especially in finance, insurance, and IT, could retain their effectiveness despite spending most of their time away from the offices. This shift from office spaces to remote working has fundamental consequences for employee development, training and therefore innovation.
The pandemic has revealed the necessity of start-up type thinking even in large businesses. Most of the effective teams needed to be cross-functional to quickly address the immediate issues. However, as time went on, their effectiveness and innovative response meant that traditional hierarchies flattened, and decision making became more decentralized. The implications for leaders and managers are huge teams need to be geared for outcomes and be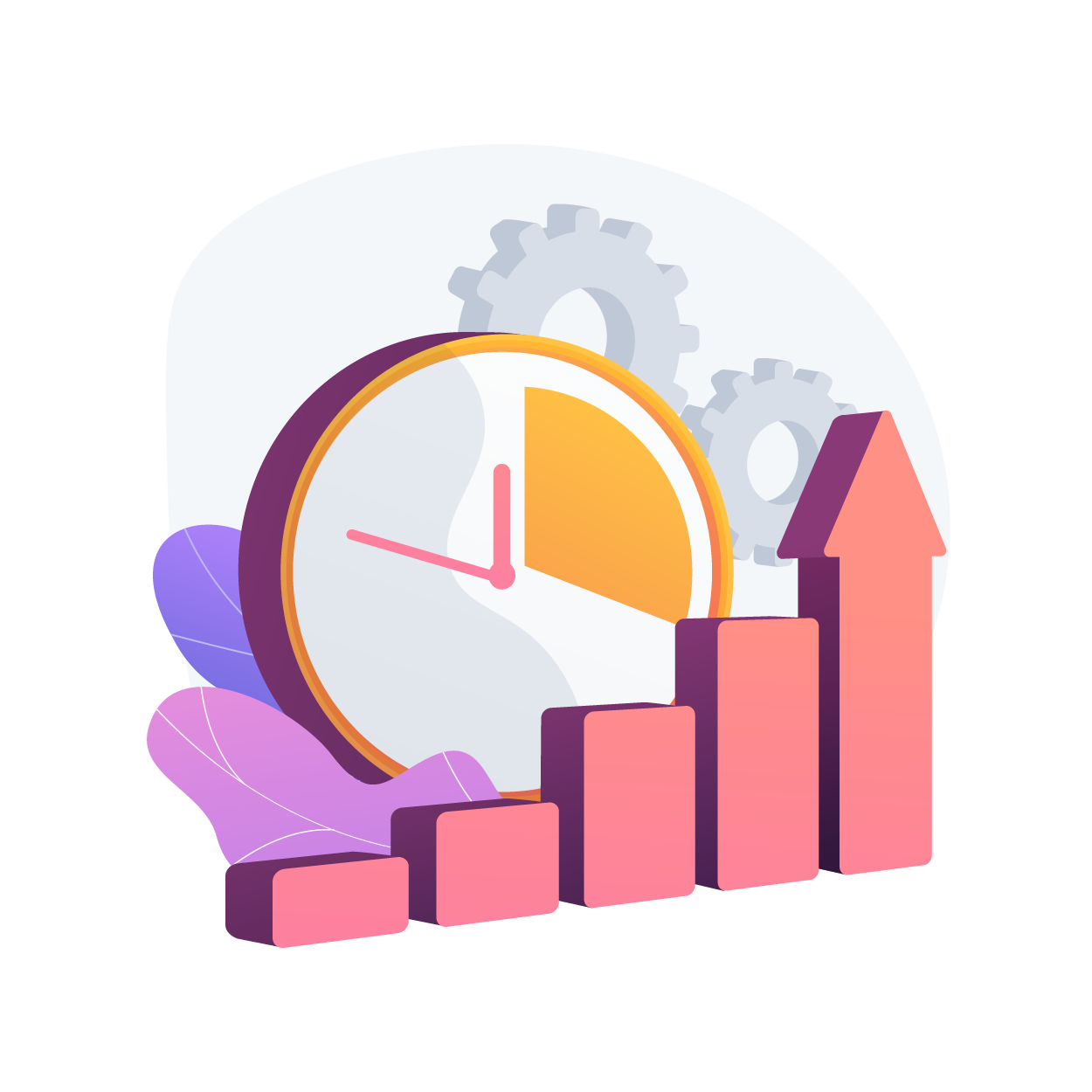 cross-functional and empowered to make speedy decisions. For example, some multinational banks have converted their local branches into satellite offices to support cross-functional teams across all levels of hierarchy. This trend has also trickled into the employee role and development. There has been a noticeable shift from the traditional role-based mandate to skill-based mobility along with redeployment.
This redeployment invariably has created a need for retraining and upskilling in some cases. The issue is not new—as early as 2018, the World Economic Forum (WEF) had identified the need for significant reskilling or upskilling for at least 50% of the global workforce. The same year, a Future of Jobs report by the WEF anticipated the displacement of 75 million jobs due to technological changes and new ways of working. The pandemic has merely brought this trend early.

Verizon stands as an example of successful business adaptation for data-driven retraining of employees to increase customer value. During the height of the pandemic, the Verizon network witnessed a massive spike in network pressures—800 million calls per day (50% higher than the peak calls in a typical year), text messages ballooned to 9 billion daily, and the number of people using VPN connections increased by more than 50%. This situation along with employee safety concerns compelled a rethink on ways of meeting customer needs using available resources.
The company transformed its approach—cross-functional teams consisting of operations, learning and development, human resources, and IT were formed to assess emerging customer needs and existing employee skills. Employees were trained on the company's work from home platform to build on existing skills and gain additional skills. This approach was informed by data.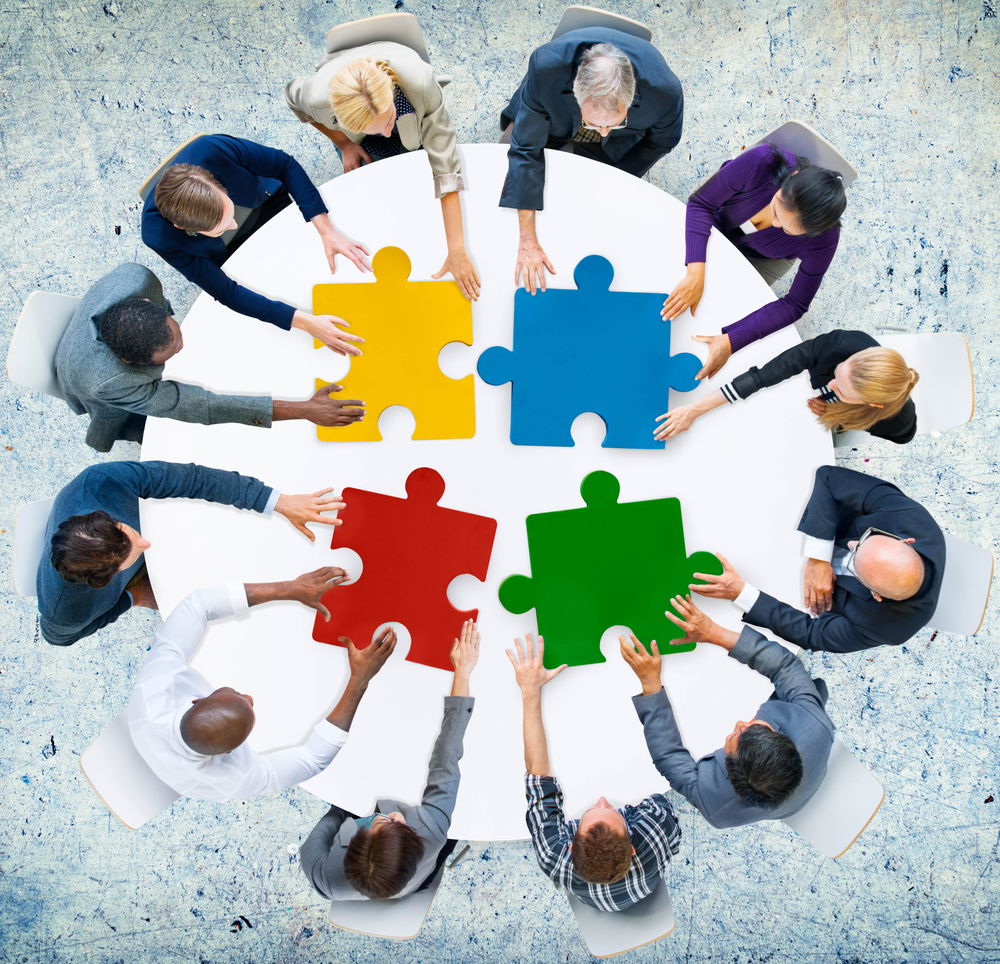 Using impact dashboards with heat maps, Verizon identified areas that needed increased service. Data points on service pressure related to device, voice, and data connectivity were also used so Verizon could formulate the best customer experience. Ultimately, this allowed Verizon to provide an enhanced customer experience while retraining and redeploying staff members instead of firing them. In the words of Michelle Miller, Vice President of Consumer Sales for Verizon. "This was a unique opportunity for employees to develop new skills and still help our customers without the risk of abandoning a job they found comfort in." Thus, the pandemic has revealed that for Initiatives like these to succeed, businesses need a consensus and implementation of a culture of lifelong learning.
Conclusion
In the words of Peter Drucker, "The greatest danger in turbulence is not turbulence; it is to act with yesterday's logic." Now more than ever, businesses need to be guided by such an outlook. The pandemic and the subsequent economic and business challenges may have changed the landscape permanently. However, this need not translate into extinction and insolvency. If nothing else, 2021 offers companies a chance to live up to buzzwords such as agility, resilience, and leadership. For it is only by living these ideals can businesses stay profitable and consumers stay happy.
Set up 2021 for growth. Build learning, flexibility, visibility, and engagement with your field force.
Run a free pilot of the Bsharp app until March 31st. Observe the impact.
Gear up for 2021 with the right ammunition.
Prof. Siddharth Shekhar Singh: Dr. Siddharth Shekhar Singh is Associate Dean of Digital Transformation, eLearning, and Marketing, and Associate Professor of Marketing at the Indian School of Business (ISB), Hyderabad and Mohali, India.
He has a Ph.D. (Marketing) from the J. L. Kellogg School of Management, North-western University (USA), an MBA (Marketing and Finance) from the University of Illinois at Urbana-Champaign (USA), and a B. Tech. (Electronics & Communications Engineering) from the Indian Institute of Technology, Banaras Hindu University (India).
Dr. Singh's research broadly focuses on a firm's ability to achieve sustainable competitive advantage. Dr. Singh has co-authored four textbooks for MBA students and business executives. Dr. Singh is an in-demand columnist and speaker whose expert commentary has appeared in globally prestigious print and broadcast outlets, including CNN-News18 in India, top Indian news channel NDTV, CNN Money, Forbes India, Fortune India, The Economic Times, The Times of India, Business Today, The Hindu, Live mint, Business world, and others.