Motivation quotes to get your teams to achieve their sales quotas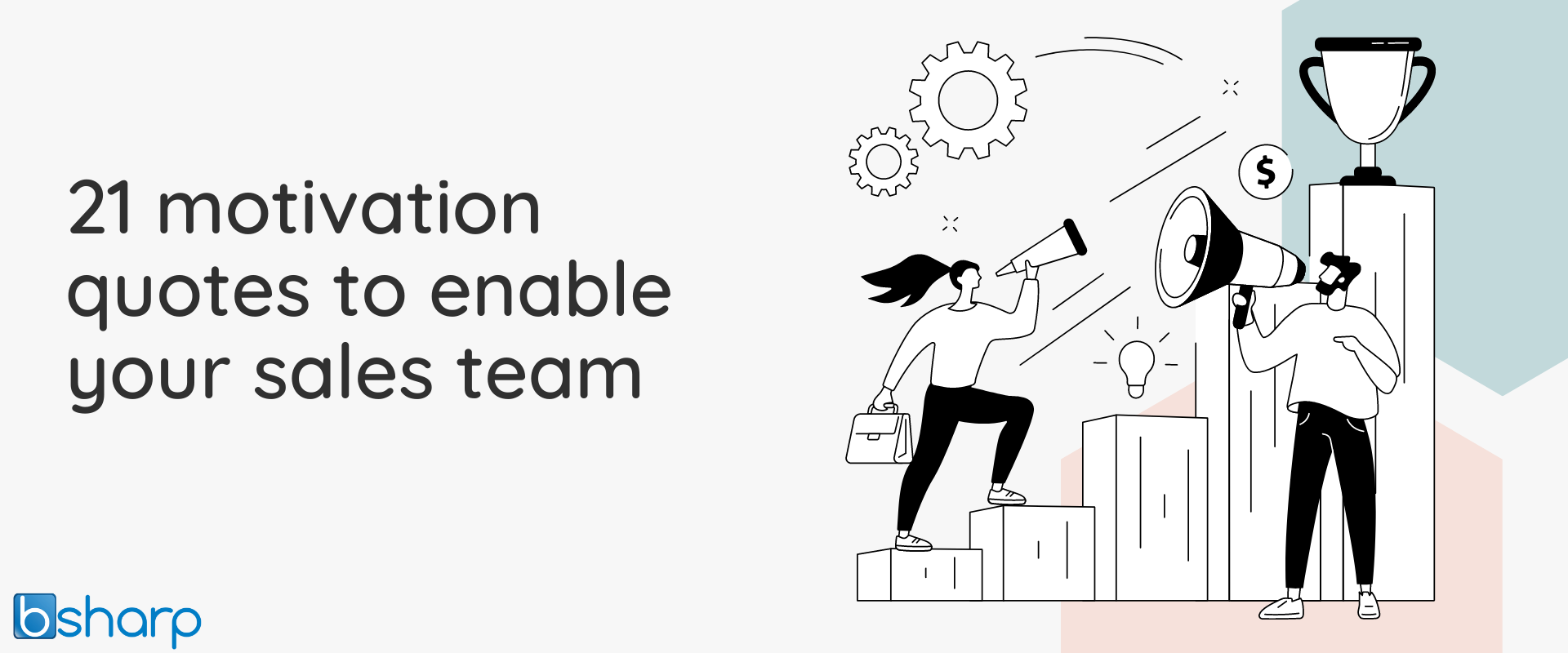 Motivation quotes to get your teams to achieve their sales quotas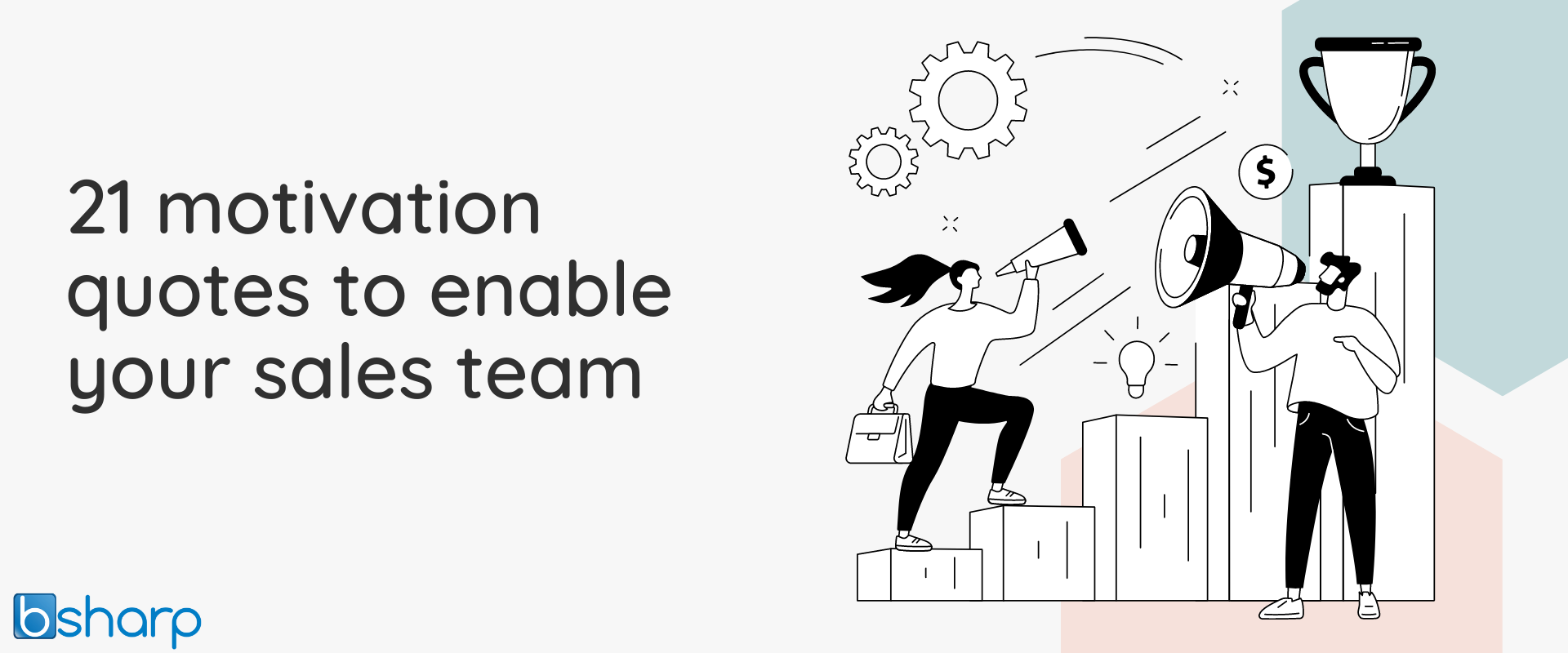 If sales was an easy job, everybody would be doing it. Keeping your teams motivated through multiple cycles of negotiations, rejections and objections isn't easy. If your teams aren't adequately motivated, this might translate into missed sales quotas as well.
We've discussed this in more detail in this blog.
But we think sending the occasional motivational quote on the banner image of your LMS, sales performance management system or even your team's WhatsApp group can go a long way in motivating sales teams to go above and beyond.
So, if you have a team that you'd like to motivate, this blog is for you. We've compiled 21 quotes for different scenarios your sales team might encounter.
Need to motivate your team to keep going? Deal after deal after deal?

"Without hustle, talent will only carry you so far." – Gary Vaynerchuk

"Hustle beats talent when talent doesn't hustle" – Ross Simmonds

"Your greatness is limited only by the investments you make in yourself." ― Grant Cardone

"Fall seven times, stand up eight." ― Japanese Proverb

"There's only one way to succeed in anything, and that is to give it everything." – Vince Lombardi

"The way to gain a good reputation is to endeavor to be what you desire to appear." ― Socrates

"You can't buy a good reputation; you must earn it." ― Harvey Mackay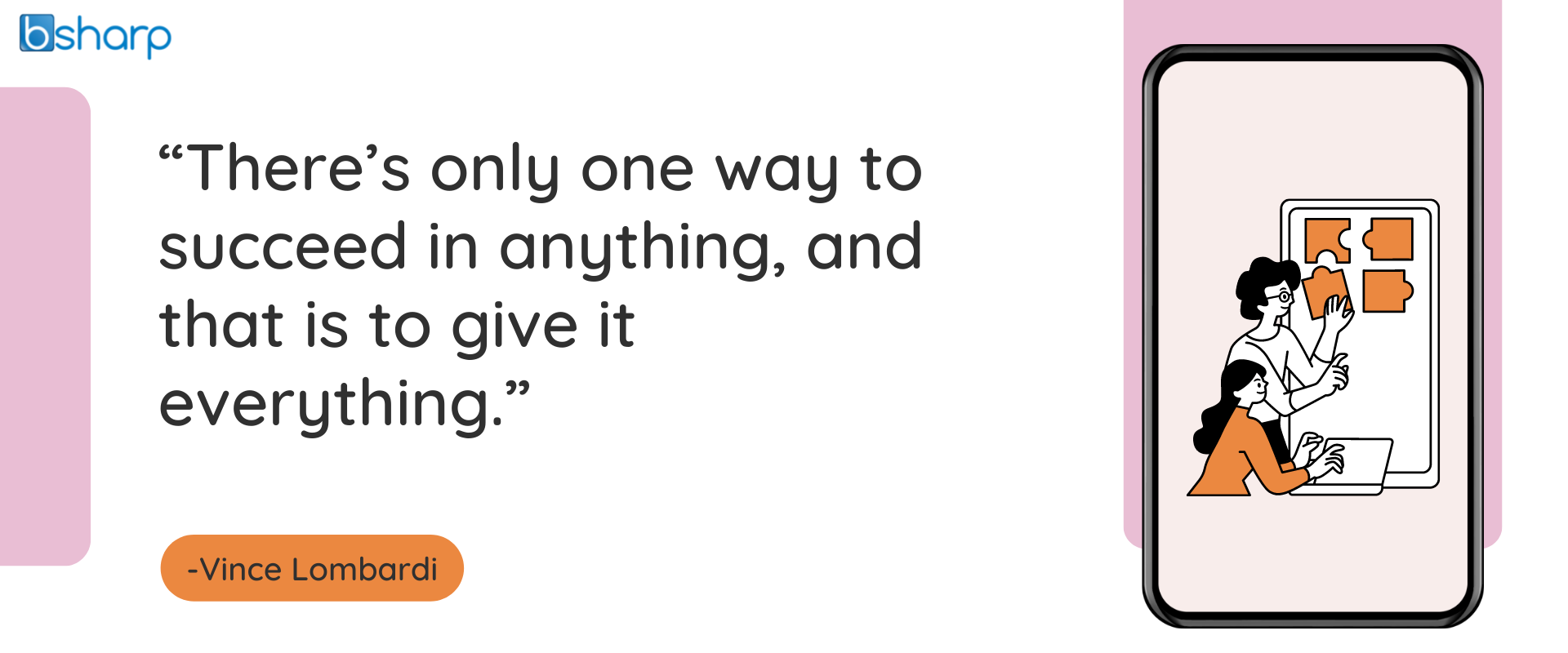 To get them to go beyond 100%

"Keep your face always toward the sunshine – and shadows will fall behind you." ― Walt Whitman

Success ke peeche mat bhaago, excellence ka peecha karo, success jhak maarke tumhare peeche ayegi – 3 Idiots

"Don't go to work to work, go to work to prosper." ― Grant Cardone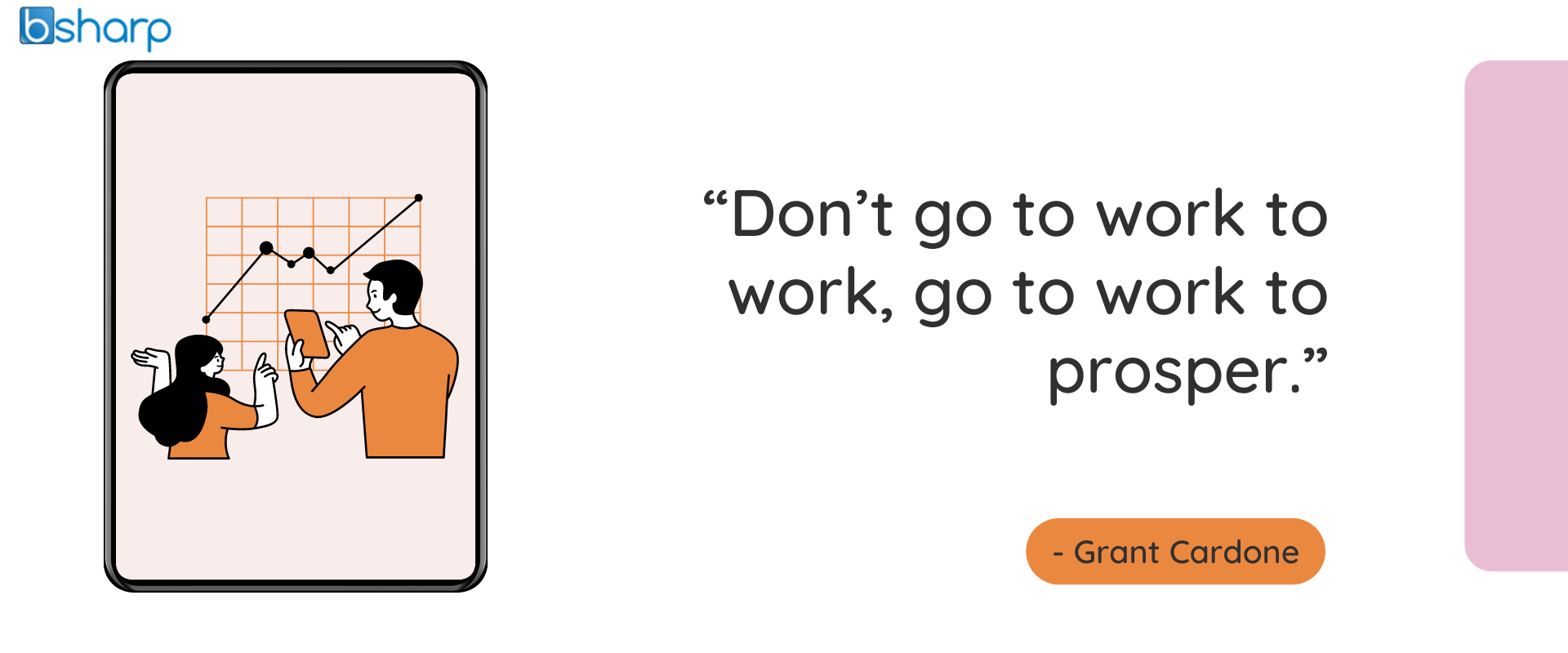 Rejection will be part of their lives. It is your job to keep their spirits up. Here are a few quotes that could help.

"The artist doesn't have time to listen to the critics. The ones who want to be writers read the reviews, the ones who want to write don't have the time to read reviews." – William Faulkner

"I have yet to find the man, however exalted his station, who did not do better work and put forth greater effort under a spirit of approval than under a spirit of criticism." – Charles Schwab

"Criticism is the disapproval of people, not for having faults, but having faults different from your own." – Unknown

"I have not failed. I've just found 10,000 ways that won't work." – Thomas Edison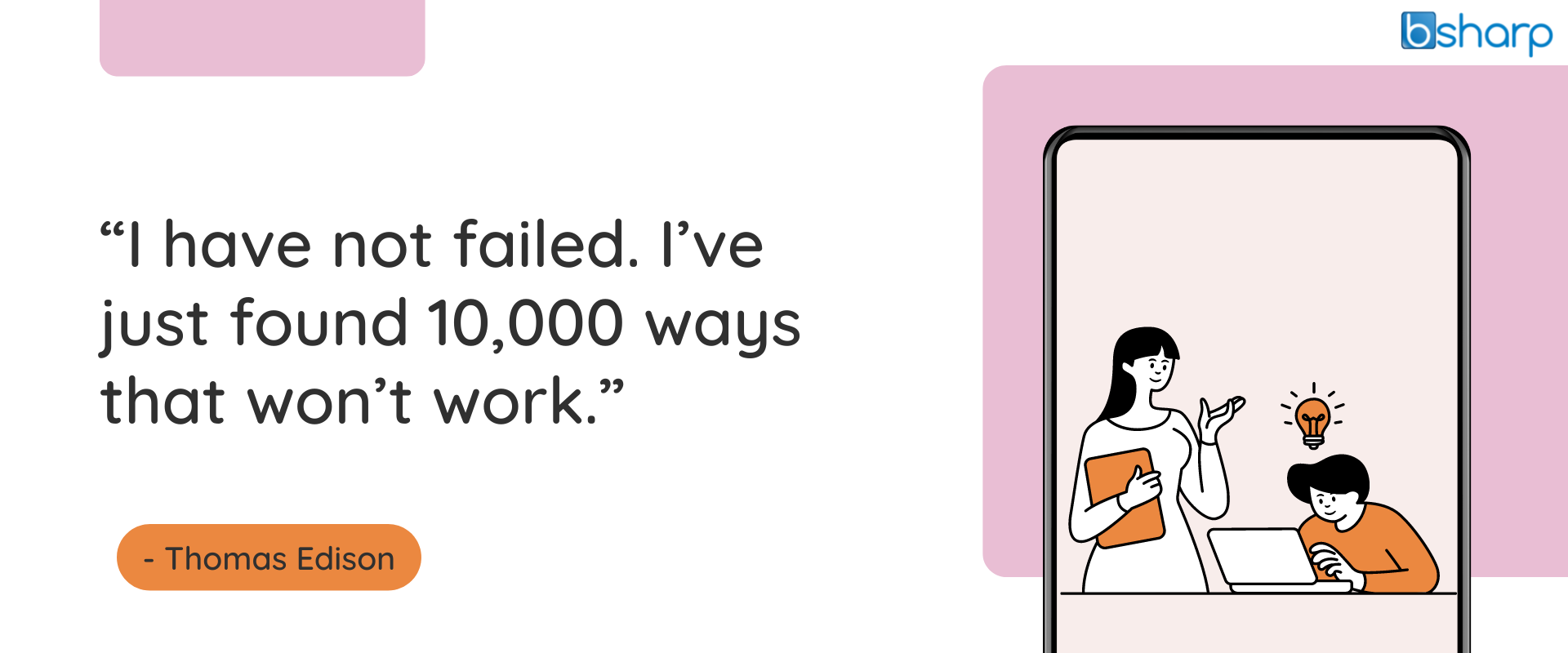 Got a sales performance management tool? How about surprising your team with a quote to begin their day?

"You have to set goals that are almost out of reach. If you set a goal that is attainable without much work or thought, you are stuck with something below your true talent and potential." —Steve Garvey

"The trouble with not having a goal is that you can spend your life running up and down the field and never score." — Bill Copeland

"All who have accomplished great things have had a great aim, have fixed their gaze on a goal which was high, one which sometimes seemed impossible." — Orison Swett Marden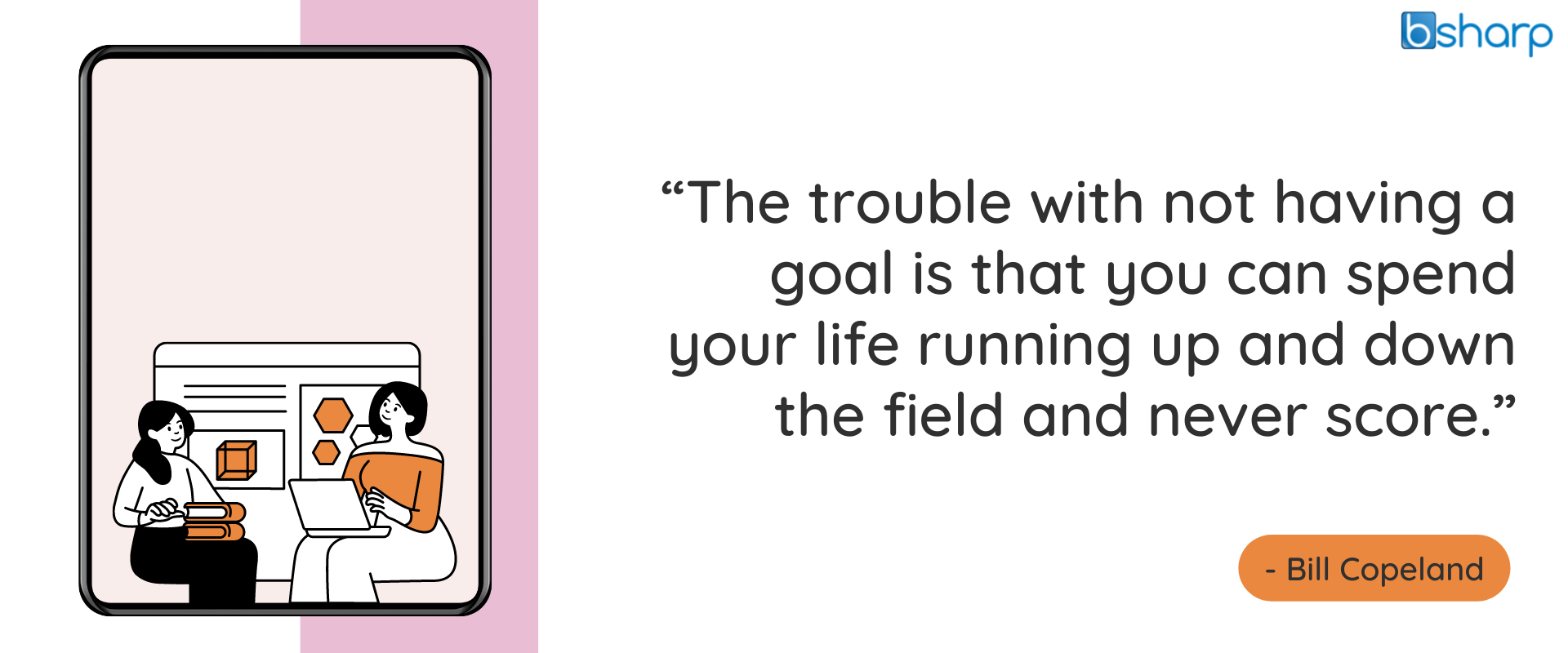 To get them through ups and downs.
"Obstacles don't have to stop you. If you run into a wall, don't turn around and give up. Figure out how to climb it, go through it, or work around it." – Michael Jordan

"Our very survival depends on our ability to stay awake, to adjust to new ideas, to remain vigilant, and to face the challenge of change." – Martin Luther King Jr.

"Worry never accomplishes anything. When you have a problem, it is best to concentrate on the solution to that problem, not the problem itself." – Thomas D. Willhite

"Success looks a lot like failure up until the moment you break through the finish line." – Dan Waldschmidt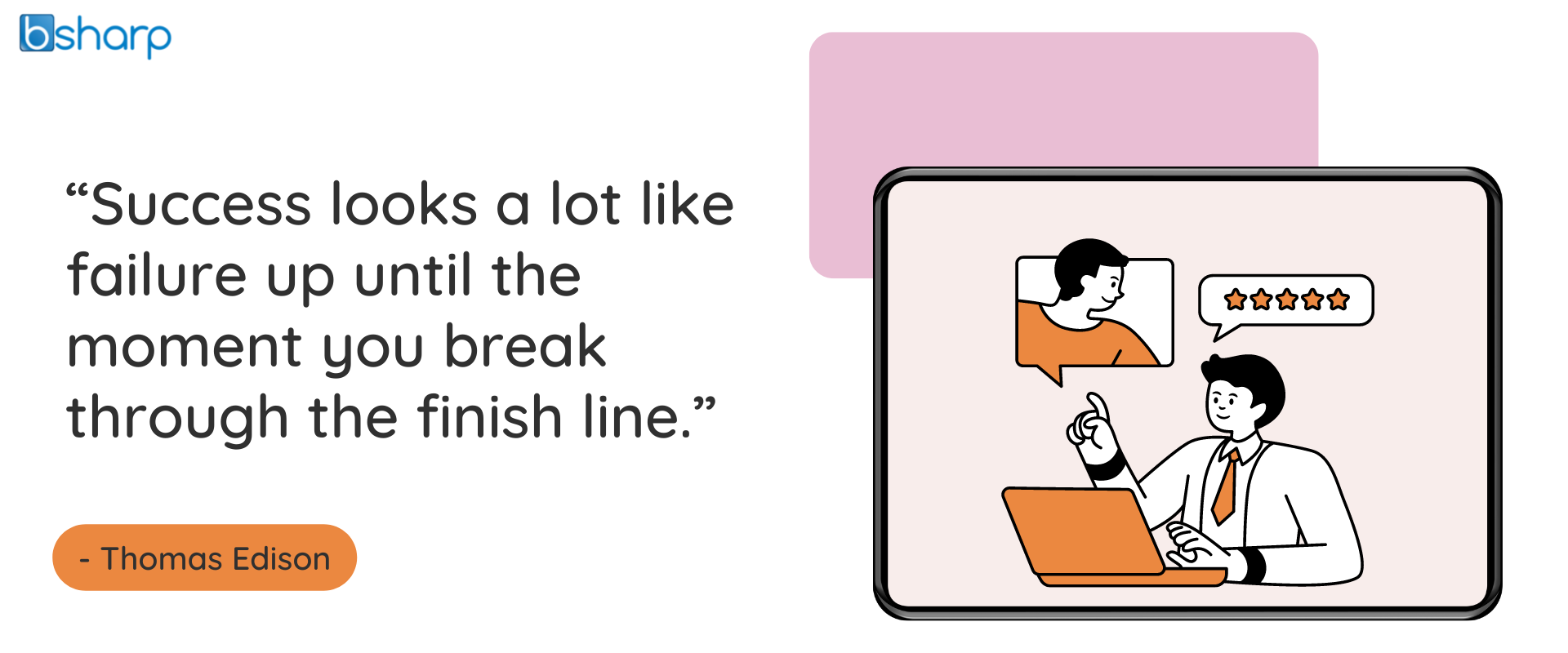 Tools to make it creative:
Canva: You could use Canva to add a little zing to your quotes. Convert it into a super short video or an image with a relevant and equally motivating background (like we have done for this blog).

PowerPoint: Don't have access to high-end editing tools? Good old PowerPoint is all you need. Use its features such as design ideas to generate great backgrounds. Save your slide as a PDF or even take a screenshot.
Banner image of your LMS or sales performance management tools
If you have a sales enablement tool, you could try to add a motivational quote there every day. While not everyone might see it, it might just help the person who really needs the extra push.

At the end of every training session
Training sessions can sometimes run for hours. To make sure your team feels charged after such sessions, you could ask your team members to share motivational quotes that resonated well with them!

Part of your weekly sales tips that you share in your LMS
Do you have a system in place to send your employees productivity tips? You might want to add in the occasional motivational quote here. To keep your teams interested and driven towards their targets.

WhatsApp groups
If you have a team group chat on WhatsApp, you could take the initiative of sending a motivational quote every Monday, just to help your team kick off their week on an ultra-productive note.
While these motivational quotes will work great for motivating your teams occasionally, you will need to broaden your approach. Consider creating a full-fledged engagement program. And here's how you can go about it.