You've launched an LMS. Now what? Your complete guide on getting your LMS launch right.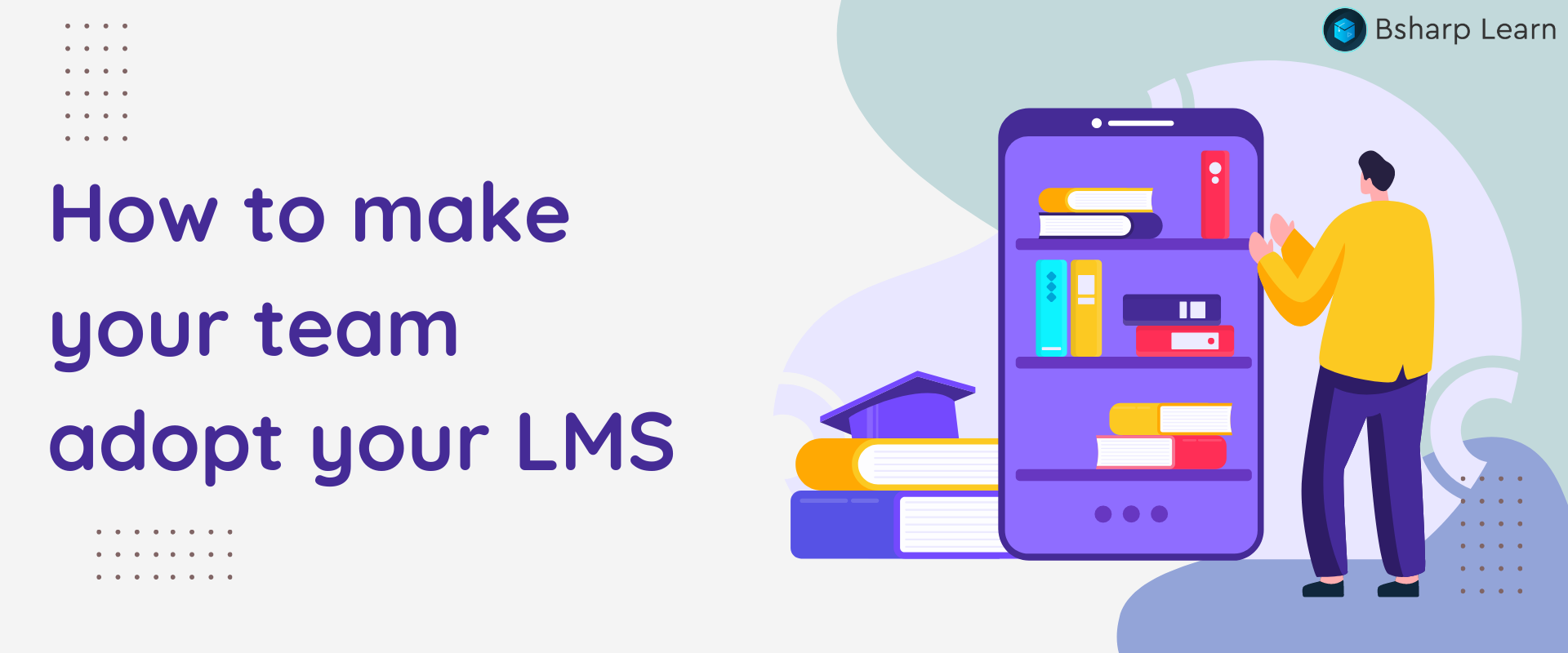 You've launched an LMS. Now what? Your complete guide on getting your LMS launch right.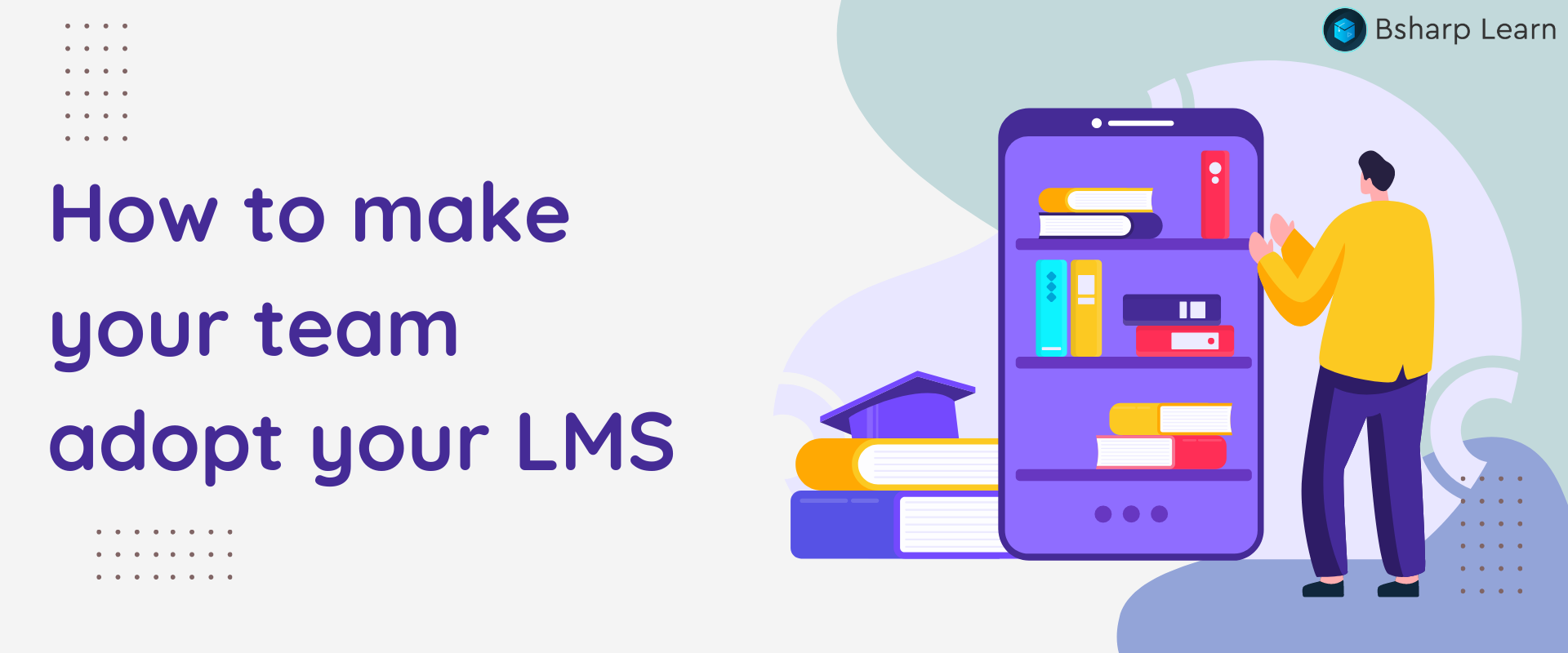 So, you've selected an LMS platform that works with your learning goals and your budget. Do you need to do something after this? Yes! Let's go over a handy checklist that you can put to use when you're launching your LMS.
Before announcing the launch of your LMS
First things first, get the entire database of the people who need to access your LMS. Add them to the platform, and assign admin roles beforehand. Make sure all the learners get their invites to join the platform, which they can use to get started with the LMS.

Next, before actually launching the LMS, you will need to populate the LMS with some content. This is so that the platform is not completely blank when the users log in. Include basic guides on how to use the platform, welcome videos from management, basic videos on training and development, that align with your team's learning goals.

Ideally, before the launch of your LMS, you should start getting the word out about the brand new LMS! Build anticipation, hype with teasers, announce a date, plan an event around it- where you can properly demo the LMS to your learners. Here's a quick guide on how you can build your communication to drive adoption of the platform.
Communicating the launch of your LMS
The day you launch your LMS platform, block some time on everyone's calendar. Talk them through the LMS, what they stand to gain from it, give them a platform walkthrough.

Now would be a good time to make sure all the users log into the platform. Send out an email that notifies the users of the LMS, and gives them their login credentials and links to the LMS so that they can take some time to explore the platform.

Attach a helper or an explainer video, or series of videos that will act as quick tutorials whenever the user gets lost. This should range right from the login, to changing passwords, to accessing the content, how to take assessments, downloading the training, and so on. Make sure you leave nothing to their imagination.
Pro tip: Launching your LMS tied to a contest such as "Speed Learner" can help increase adoption of the platform. Make sure to call this out in your communication, along with perks, such as points, badges, vouchers, or even company merchandise.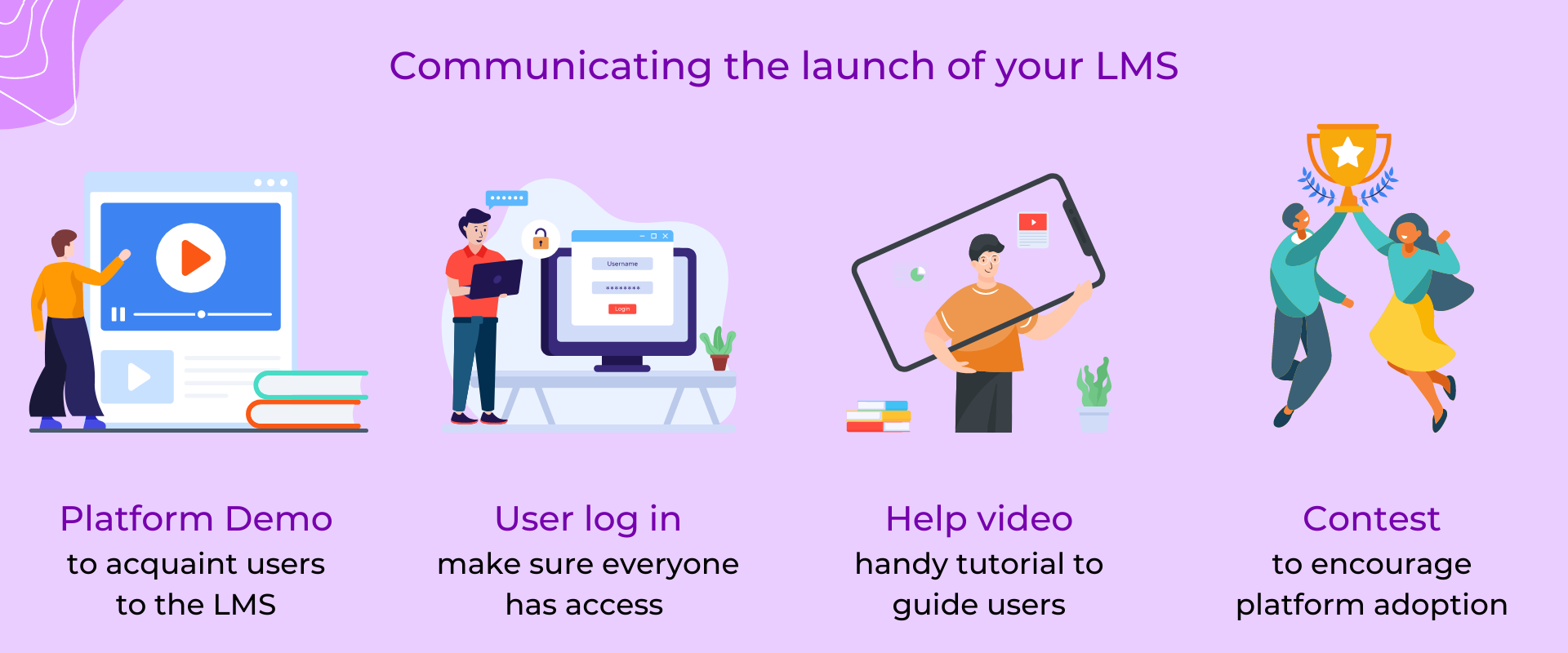 Driving user engagement after launching the LMS
At this stage, you will need to set aside a couple of weeks for your users to get used to the platform, learn how it works, and help the users navigate through the platform.

You'll want to nominate learning prefects at this point- people who track the rate of adoption and content consumption. Most LMSs come equipped with reporting functionalities. Get stats on how many people have logged into the LMS, how many have logged in, but not consumed any content, and how many people are actively consuming the content and using the LMS.

Involve internal levers like direct managers to communicate with the people who are not engaging with the content, see if they are having any trouble accessing the platform, and make sure to follow up with them along with their login credentials and platform links.

Ensure that you're having frequent discussions with users– whether they are finding it easy to use the platform or not, if they need any help with troubleshooting, if they are able to access content.

Get the top management in your organization involved– ask them to send motivational messages, encouraging users to download the app and why learning can benefit the users. This can help you overcome resistance to newer technologies from your team.

Gamify the process of using the LMS! Award badges when users sign in, give points for content consumption, participation in discussions, giving feedback, and taking assessments. You could also create a contest around the first course you deploy. Create a leaderboard of sorts, see who scores the most. This increases user engagement.
All these things will go a long way in boosting platform adoption.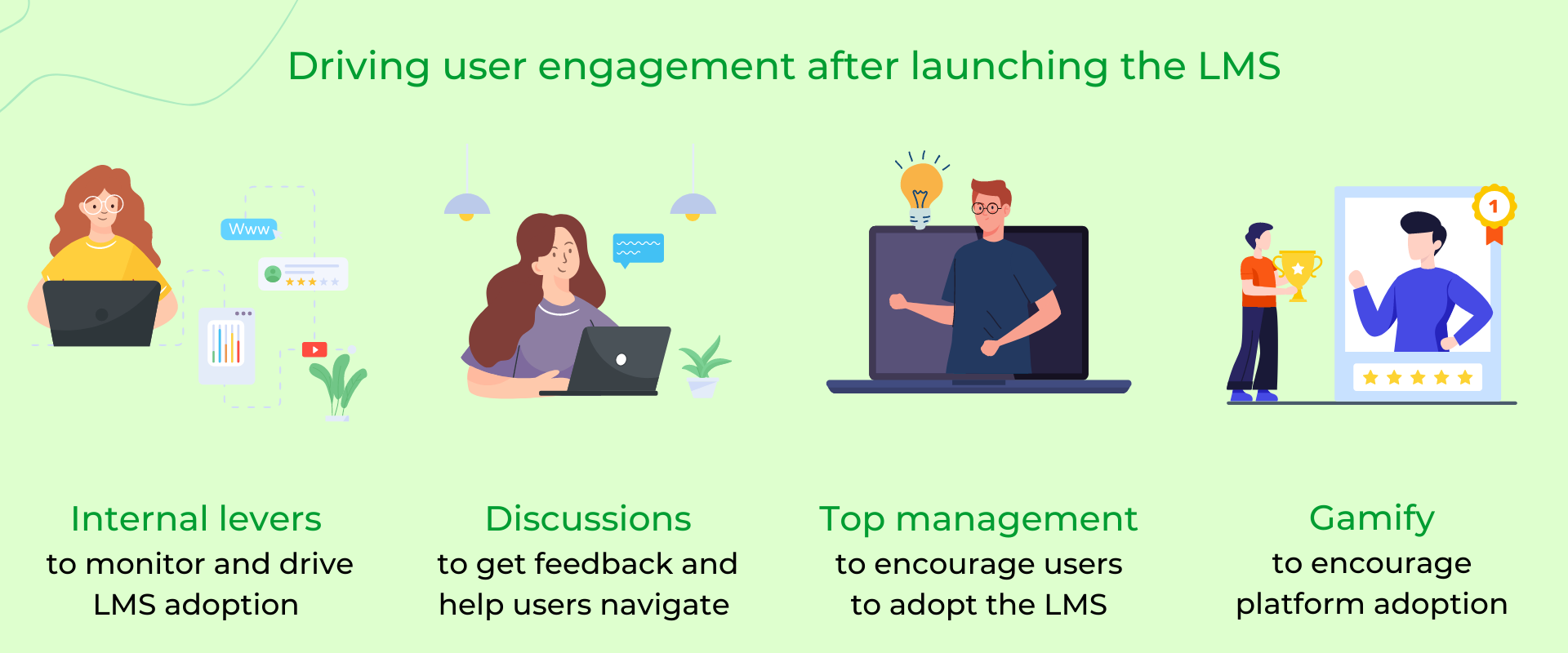 With Bsharp, you can get a sophisticated LMS, backed by powerful reporting and analytics, along with performance management tools to supplement your training needs.