Email templates to help you communicate with your frontline about their learning modules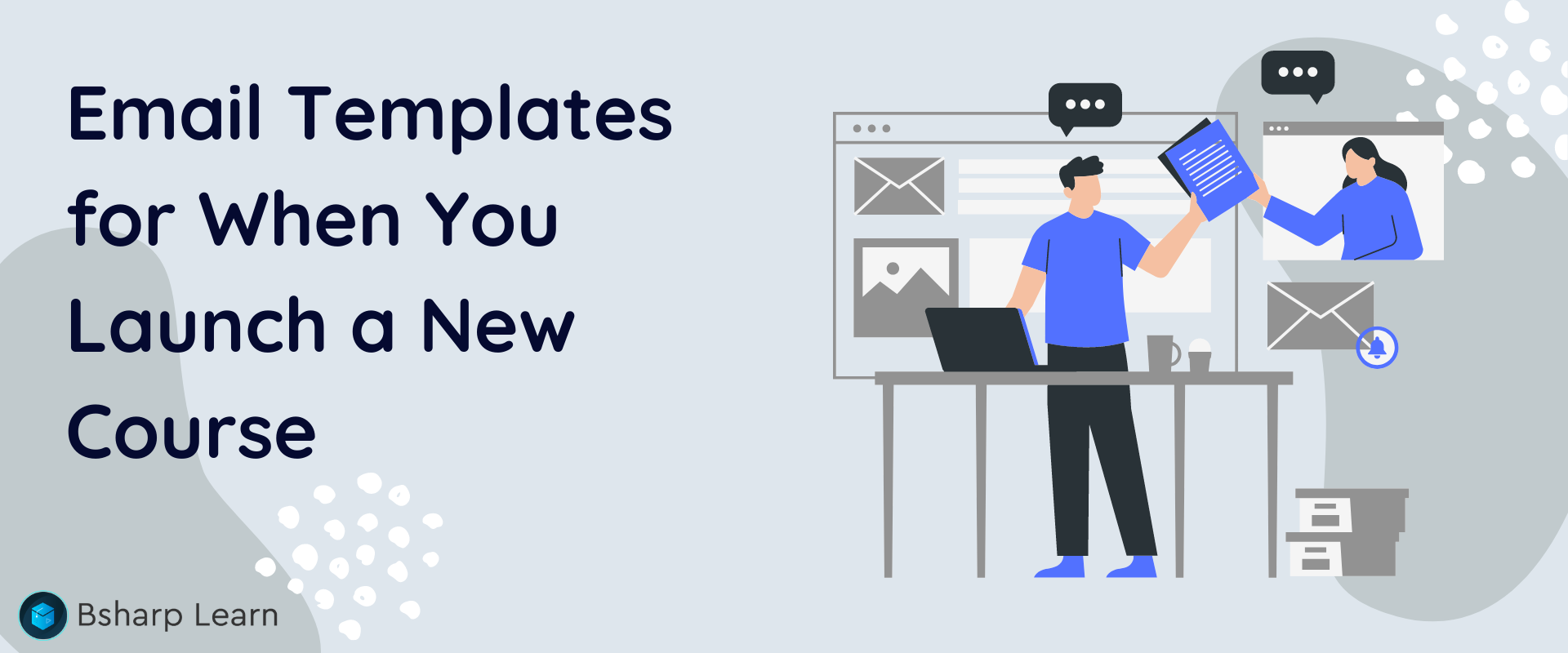 Email templates to help you communicate with your frontline about their learning modules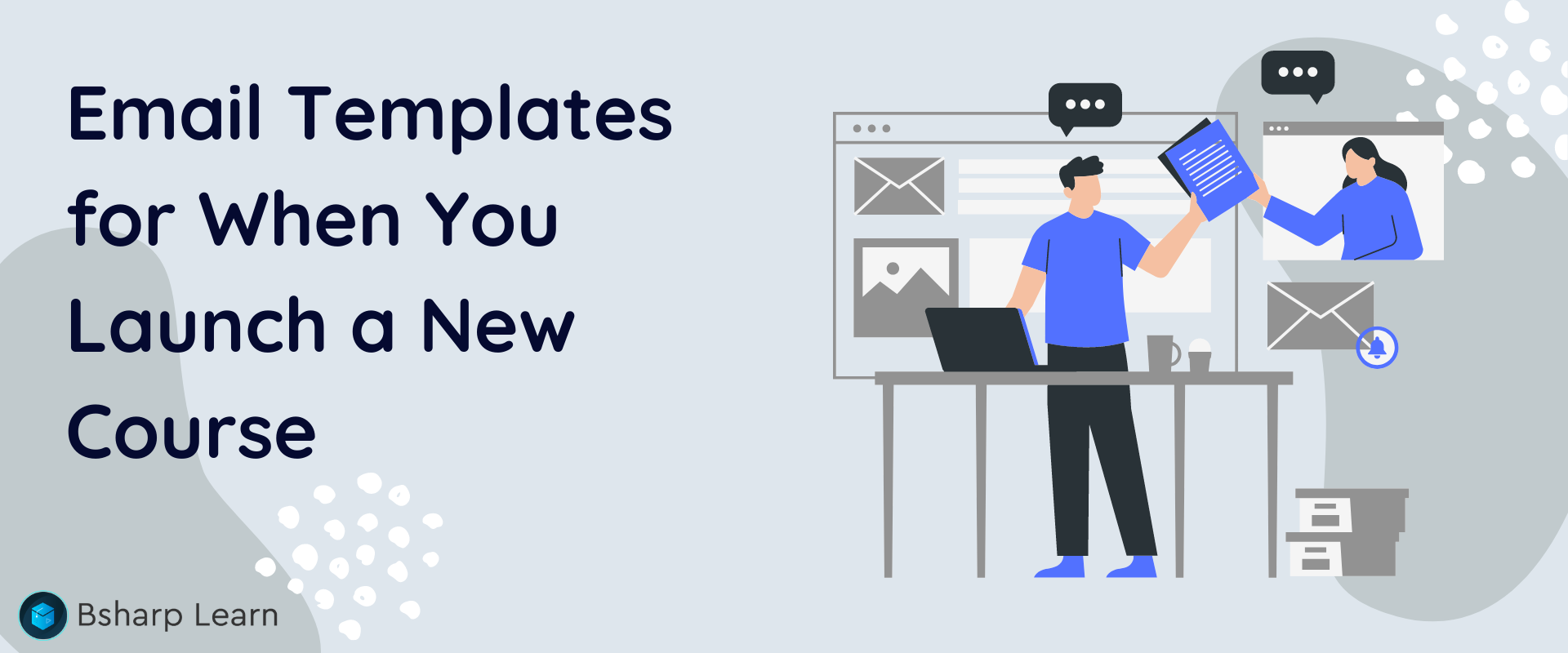 If you're planning on launching a new training module, you will need to communicate with your frontline on several levels to get the message across. This will be key in helping you encourage course completion and boosting knowledge levels among your frontline.
In our previous blogs, we've spoken about ways in which you should structure your communication plan for good results.
In this blog, we'll go over actually tailoring these messages to help you drive course completion effectively.
Before launching your course
Ideally, before you deploy your training content, you will need to get the word out to build anticipation and excitement.
You can start off by creating a poster that is easy to circulate, and covers these details
Where to find the content

Topic of the training

Date and time of launch

Here's a sample we created using Canva.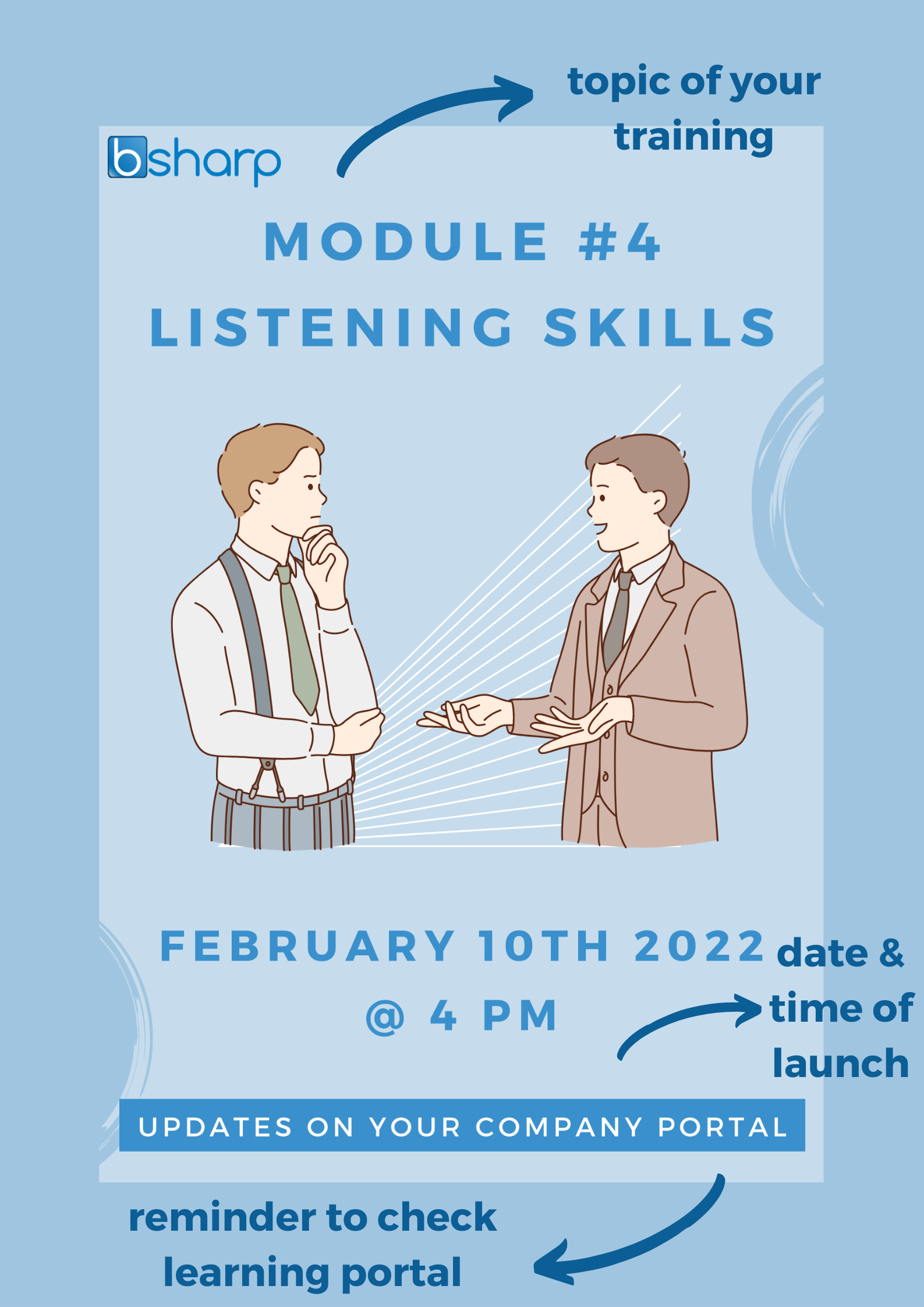 To accompany your poster, you will need to draft a message that gives a little more details about the course. It should convey –
Topic of the training (if it is a live session, who is conducting it)

Where to find the content (ways to access)
Subject: Mark your calendar! We're launching a course on improving listening skills
Hi Ajit,
Want to know how you can become a more effective communicator? The key is to be a good listener first!
Everything you need to know about listening on the Bsharp Soft Skills Channel on 10th February 2022 at 4:00 P.M.
You can find the training here
Have a nice day,
Team Bsharp.
---
Notifying your teams when you launch content
Your communication for when you launch content will have to be more detailed. It should address the topic, how it can benefit your learners, and should get your learners to click and complete the training at the earliest. If your course has an expiration date, make sure to call it out in your communication. If you're adding extra assessments, make sure to mention that too.
Attach a PDF poster that has the link to your learning module. The idea is to make the course as accessible to the frontline as possible.
Subject: Learning module on Listening Skills is now live on Bsharp
Hi Ajit,
We have launched the training on Listening Skills as part of your Soft Skills Channel.
The details about the course are in the poster enclosed below.
Click here to get started now.
A world of learning awaits you.
Team Bsharp.
---
With Bsharp Learn, you can send automatic email and app notifications when you deploy a piece of content. All you have to do is enable the option.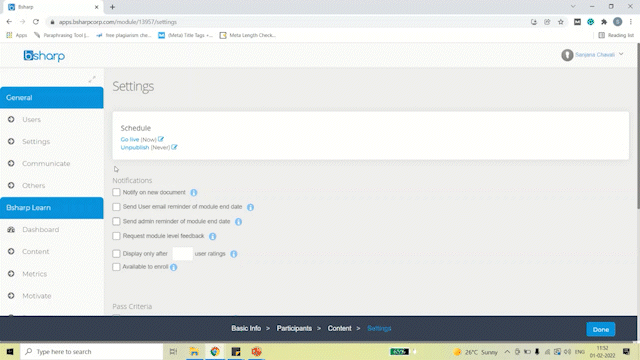 Sending periodic reminders to drive completion
Once the course has been launched, you will need to send reminders at regular intervals to make sure your learners complete the course. To bring about a sense of urgency, you can call out deadlines, if any, or the completion rates.
Subject: Reminder to complete your training on Listening Skills
Hi Ajit,
The deadline to complete the module on Listening Skills is 17th February and we have noticed you haven't taken the course yet.
Please note that you will not be able to score any points if you complete the course after the deadline.
Please log in now to complete the course at the earliest.
Link to access your course: apps.www.bsharpcorp.com
85% of your peers have already completed their course and received their certificates. What are you waiting for?
Have a nice day,
Team Bsharp.
---
Now that you have seen a few handy email templates, keeping these ready for when you launch your next course will help make the process of communicating with your frontline a breeze. Notifying employees of content and sending regular reminders can help you drive course completion in an effective way.
If you want a tool to help with your communication efforts, Bsharp Learn can help you.