Does field reporting feature in your reopening strategy?
Does field reporting feature in your reopening strategy?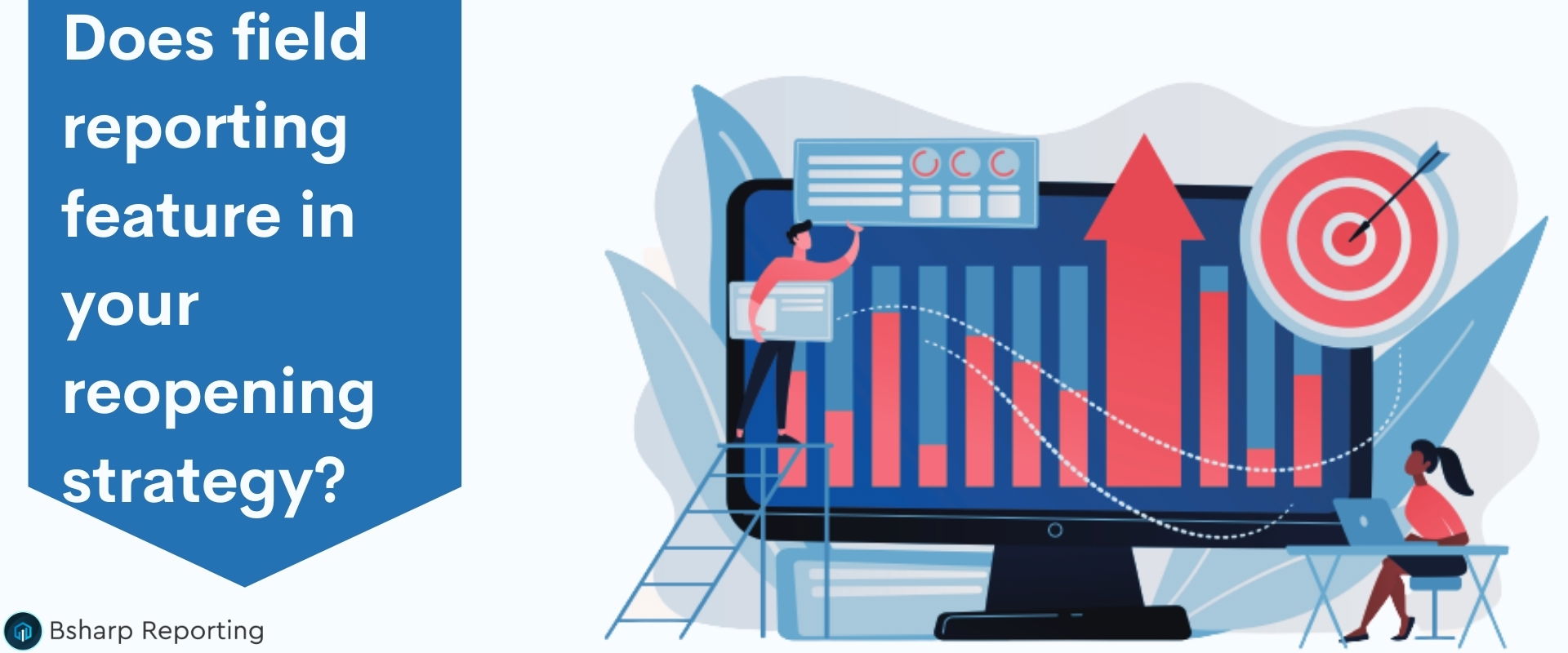 With the economy beginning to reopen, most companies are gearing up for growth and are actively strategizing for this. And, most leaders have last-mile data collection or field data collection is a key component of the agenda.
Why? To get a feel of the new market dynamics. To get answers to questions such as:
How is my team adjusting to the new realities?
What are customers saying about my current product line?
How are my sales trending?
Is my store's planogram according to my new plan?
Traditional ways of collecting this data are inefficient. Messaging tools, floating Excel sheets and custom-built apps are slow, involve lengthy engineering cycles and inevitably lead to data loss due to some manual intervention.
We'd like to help you start collecting your field data now.
So, let's make a checklist of things that are probably important to you when it comes to data collection.
1. Your data collection needs constantly evolve. You need tools that can quickly adapt to these changes. We've got you covered.
Bsharp Reporting is flexible. You can create your own forms to capture images, text, SKU data and more. When your needs change, your form can change in minutes.
2. You want minimal manual intervention. Check.
Bsharp Reporting ensures that the data your team submits is automatically collated and is ready to export as Excel sheets for you.
Also, no data loss, check. 🙂
3. You'd like line managers to take actions quickly. We'd like that too.
Instant alerts. When someone submits, we make sure nominated line managers get alerts. We've even designed alerts for when time-bound submissions do not come in.
4. You'd like to provide data-visibility across the hierarchy. Cool, no worries.
We have an optional, flexible dashboard which is automatically fed with the data your team submits. You can slice dice and provide visibility to anybody you like.
So how long does it take to go live? If you have your user base details ready and an idea of the type of data you'd like to collect, you can get rolling within minutes of reading this blog.