It is over 3.5 years since the first customer went live on the­ Bsharp field sales engagement platform.
Our core assumptions:
We spend a lot of time on the core assumptions of the business –
Companies will want to train, engage, empower field force on their

mobile phones.

Sales persons will take their

training's

on their mobile phones
All stake holders in the organisation (from the management to the sales person) will find this arrangement beneficial

[Positive sales impact]
Fast forward to now, the trends are mighty strong. This tail wind is what keeps us innovating on the platform on a daily basis.
Mobile computing is the dominant work trend: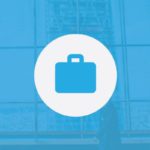 27% of users use ONLY smartphones in a typical day : Thinking with Google
The average user will have 3+ mobile devices: Gartner
Mobile computing for work is rapidly increasing: 48% of employee facing IT investments are mobile focused: Forbes
mLearning is now a way of organizational life: Lynda.com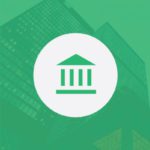 34% of companies surveyed have implemented a mLearning program
30% of users surveyed have used their mobile phone for organizational learning
70% of users have increased motivation to learn when learning through a mobile device
It was done in a variety of locations: 32% during business travel, 26% at home, 24% while commuting, 18% office/elsewhere.
mLearning brings in comparable or better learning outcomes : Lynda.com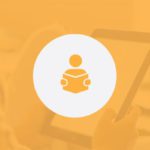 Improves learning time: Smartphone users finished courses, on an average, 45% faster
A global pharma company achieved 53% improvement in knowledge retention among staff
Same knowledge transfer and assessment results as classroom, eLearning: At lesser time
Sales persons are enthusiastically engaged:
In learning only platforms, we have ~55% of the users engaged on a weekly basis, due to the social nature of the learning
We have ~12% of users contributing to every single discussion in the forum
Sales persons use their own mobiles (not the Enterprise's) to adopt to this program there by reducing the TCO.
When 300 new sales people joined a large customer of ours, we could do the induction traning in a few days and get the sales personnel in the store.
Business are seeing sales impact:
People who are more engaged sell about 7% more than the less engaged personnel.
Training and assessments are used to identify the bottom 10% of performers.
The Gold and Platinum class performers sell an incremental 17% more premium mix.
Focus groups have revealed that sales personnel are using mobile based tools (videos, PDFs) to make the customer
So what is in it for you:
These are the questions you should ask to yourselves –
How do we engage the sales personnel on a daily basis?
Can we have tools to make the sales call more effective?
How do we provide 5 minute trainings regularly
How do we induct the team in the most efficient fashion?
How can we have a forum for sales personnel to highlight field objections?
How do we conduct assessments and identify the strong and weak knowledge areas?
How do we empower the line managers with all this information for effective decision making?
How can we have a forum for Product Managers to highlight the effective Objection handling?
How do we keep it sustained?
A well constructed mobile sales force engagement program can help you engage the field team better and help them sell more.