Bsharp 2020: A note of gratitude
Bsharp 2020: A note of gratitude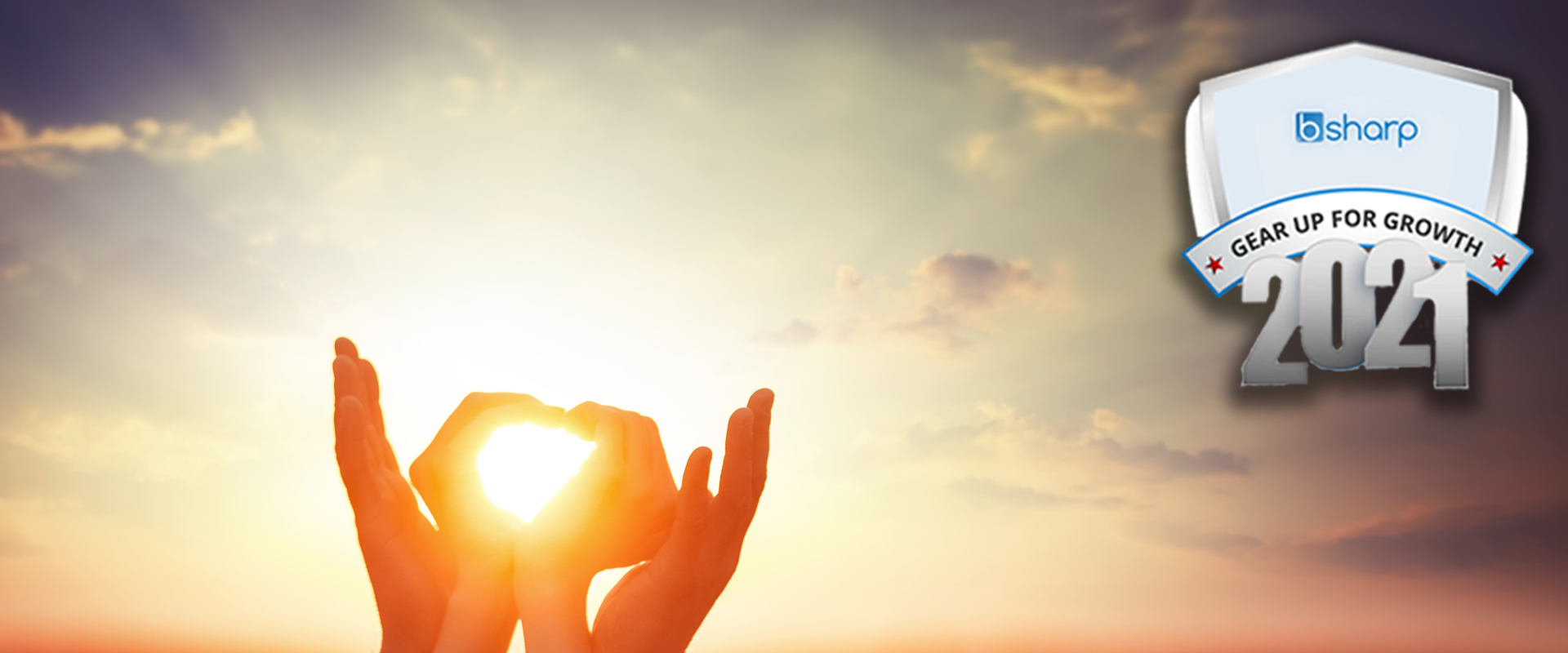 Wishing you a wonderful new year 2021. A lot of thanks and gratitude from Bsharp to our customers is in order, this note is for that.
1. Thank you for your faith in us
At the start of the lockdowns, all businesses were looking at an uncertain future. We were worried.
During the ensuing months, you used the Bsharp Frontline Enablement platform like ever before. Engagement, usage, trainings delivered, Daily Active Users – every parameter sky-rocketed.
That gave us a deep sense of purpose. We geared up to serve. In the process, we retained every single project with every single customer. Thanks for your faith in us.
2. Thank you for demanding more.
Driven by the lockdown, you asked for more. You pushed us to scale up to the occasion.
Easy Share: A easy way to share brochures and videos with customers | In Dec '20, we had >60K easy-shares done.

Showcase: A video competition platform | In Dec 20, we had >5K employee videos submitted

Bsharp Content Studios: We built a library of world class content.

Easy reporting, mail your own reports and much much more.
Thanks to your insights, the Bsharp platform is more relevant than ever before.Thanks for demanding more.
3. Thank you for making us part of your 2021 growth plans.
We are sure you are gearing up for great growth in 2021. Gearing up to restart the go-go days.
New people. New products. New markets. In 2021, learning is going to be important. Data collection and visibility could be a key competitive advantage. Every customer lead is valuable. Leverage the Bsharp platform for all these.
In the meanwhile, we are gearing up for your 2021 growth.
We have a host of new features lined up for 2021. Talk to us about it. We look forward to sharing with you the Spring and Summer launches on the Bsharp platform. As a proactive measure, we are looking at a huge focus on security and privacy in 2021 – that is going to be a dominant theme of the Bsharp platform.
Thanks again for your faith and your business during these tough times. We treasure your relationship. We welcome your ideas.
Set up 2021 for growth. Build learning, flexibility, visibility, and engagement with your field force.
Run a free pilot of the Bsharp app until March 31st. Observe the impact.
Gear up for 2021 with the right ammunition.