Awarding a badge on Google Chat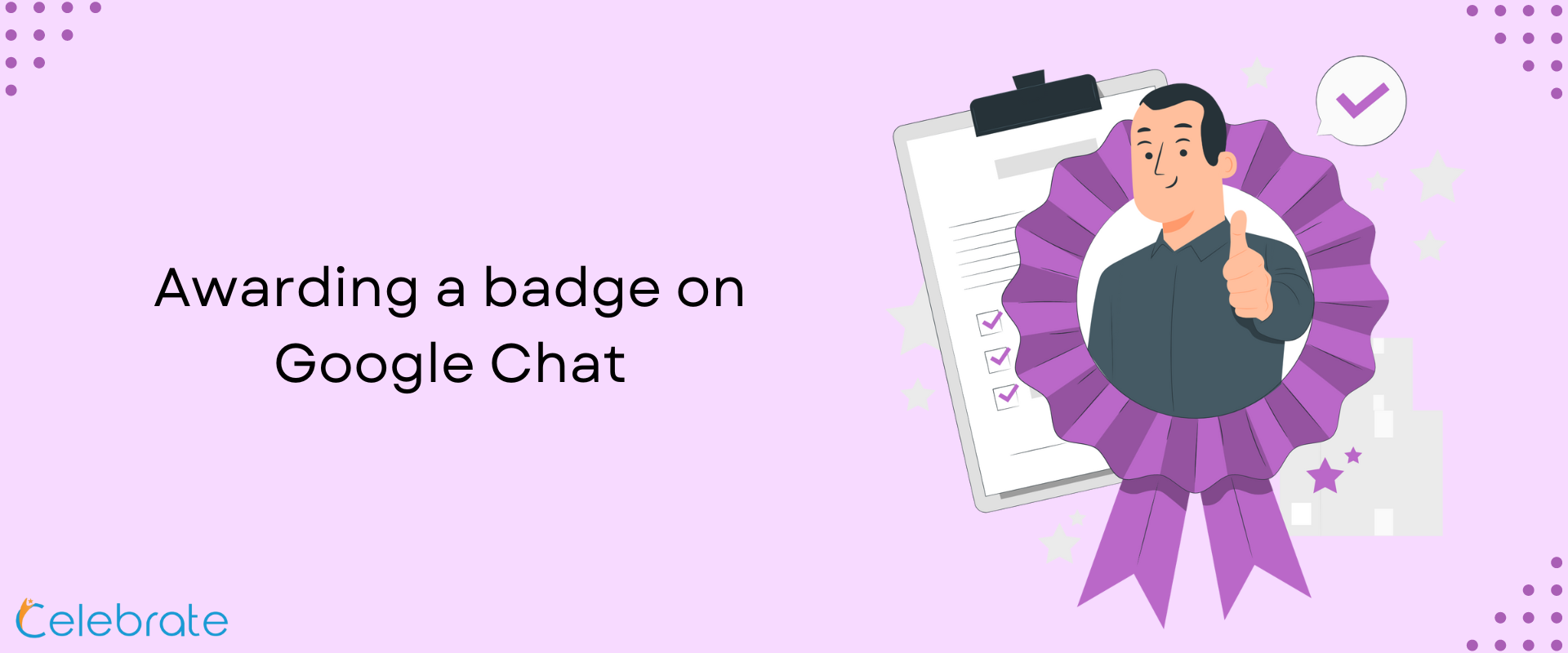 Awarding a badge on Google Chat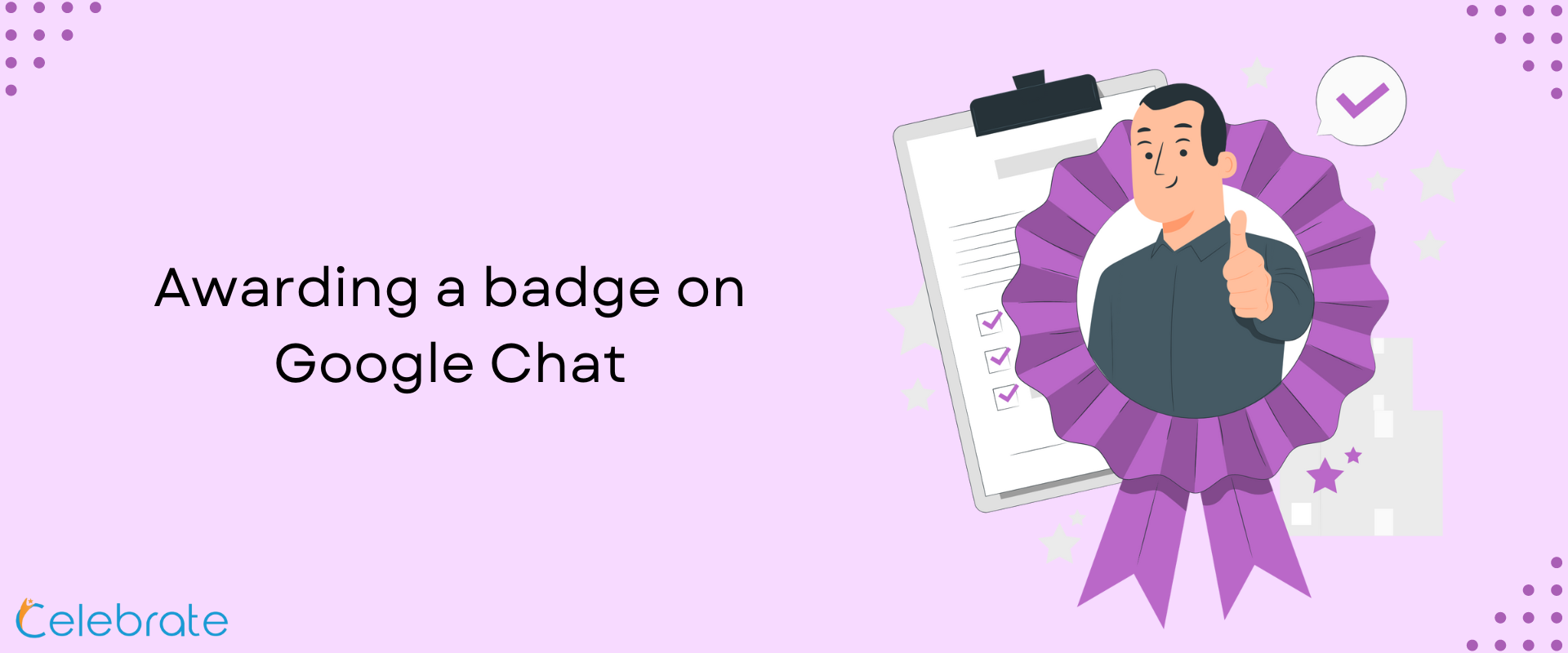 Bsharp Celebrate lets you award badges directly from Google Chat Spaces. That way you can bring team recognition and engagement to where your team operates.
Here's how you can award a badge within a Google Chat Space.
Here's an article on how to do that
Step 1: Type in the command /Give_badge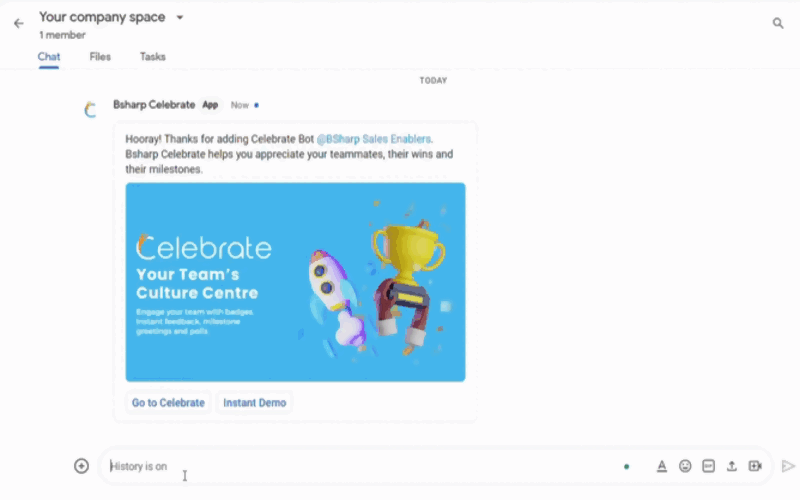 Step 2: In the pop-up that opens, enter the recipient names and message (that you want to accompany with the badge). Choose from the list of badges.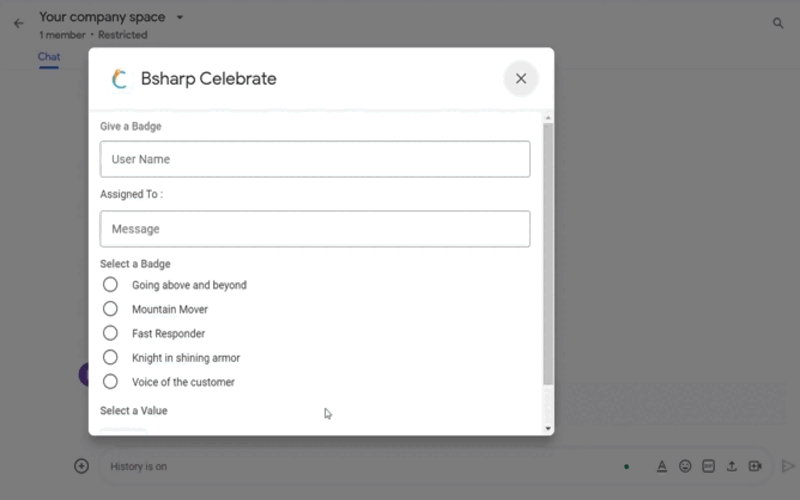 Your badge should be visible to all participants within the space within a few seconds.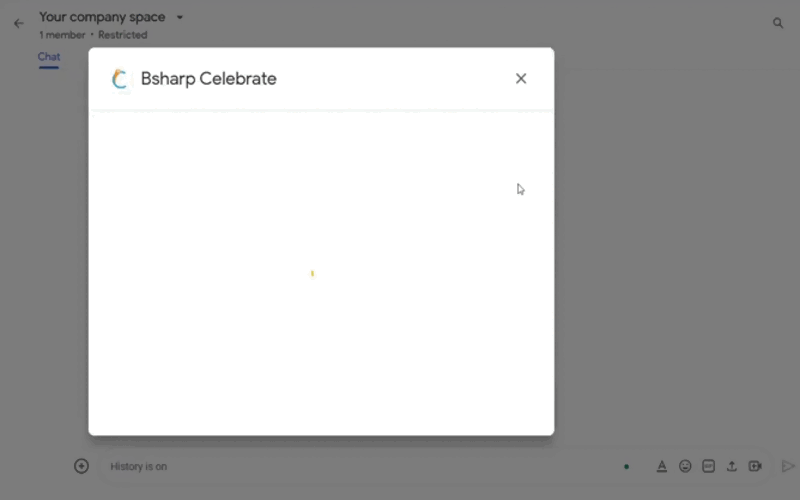 1. Make sure the people to whom you want to award the badge have logged into Bsharp Celebrate.
2. If you'd like to choose from a large library of badges, log into the Celebrate portal and award a badge.