How it helps?
The frontline can practice their demos, pitches or self-introductions through video. An AI-enabled system scores frontline videos based on keywords. Manager can rate and provide feedback too.
AI-enabled video coaching to practice, get feedback and perfect.

Practice demos, introductions, pitches.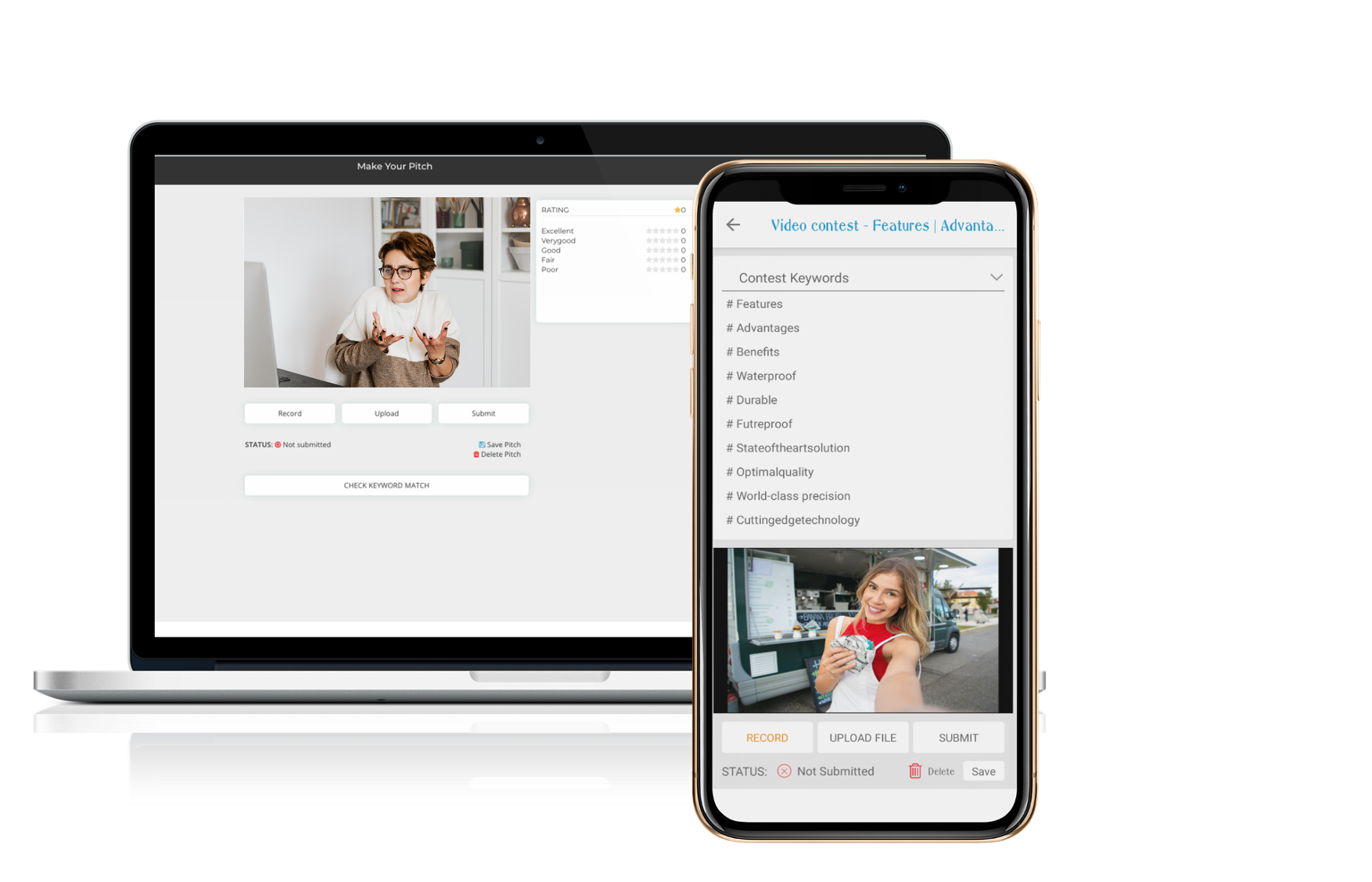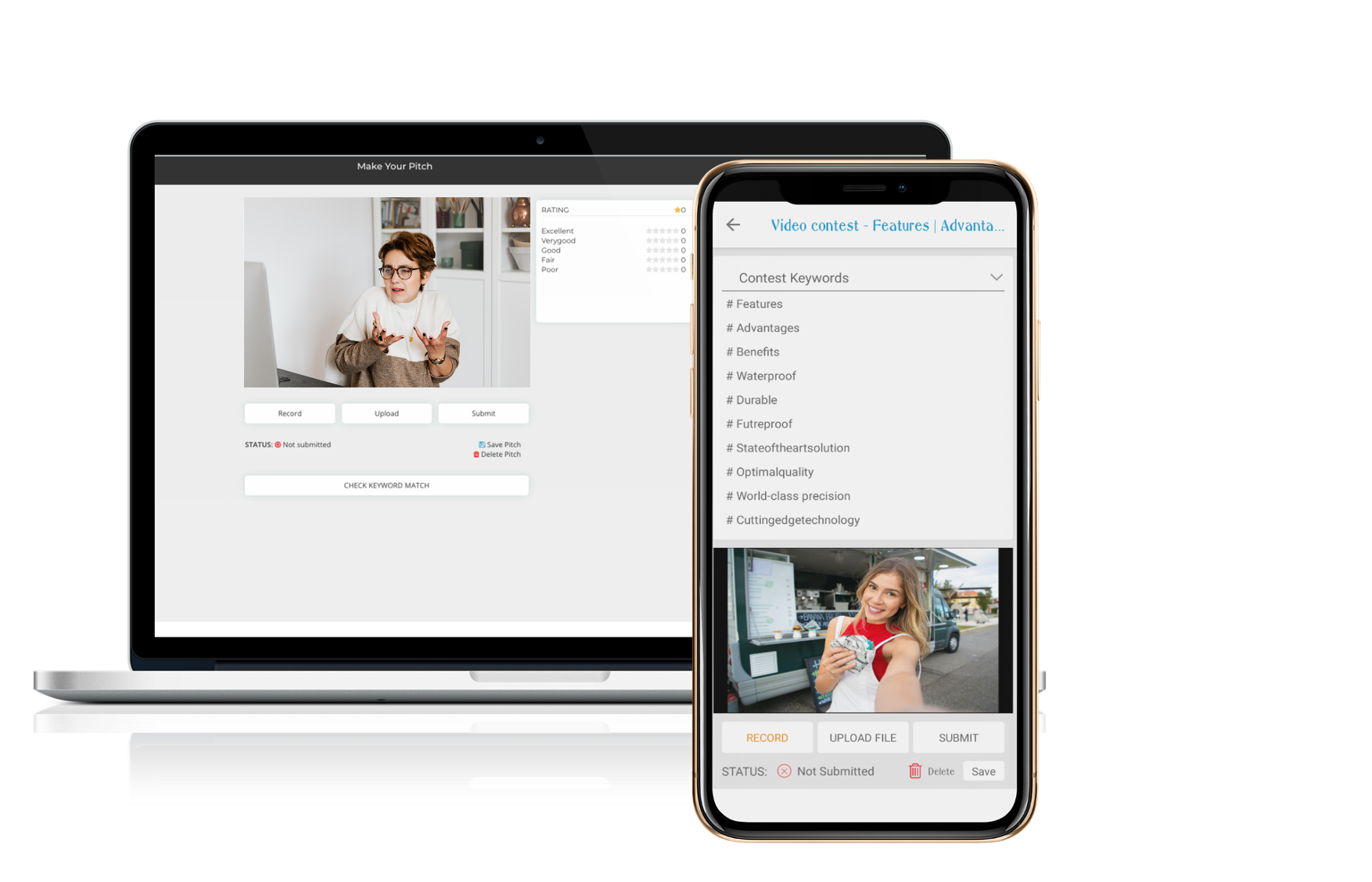 Practice till their perfect

Upload videos. Record live. AI-enabled scoring. Manager feedback.

Super accessible

On PC, on browser. Practice whenever.
AI to support line managers.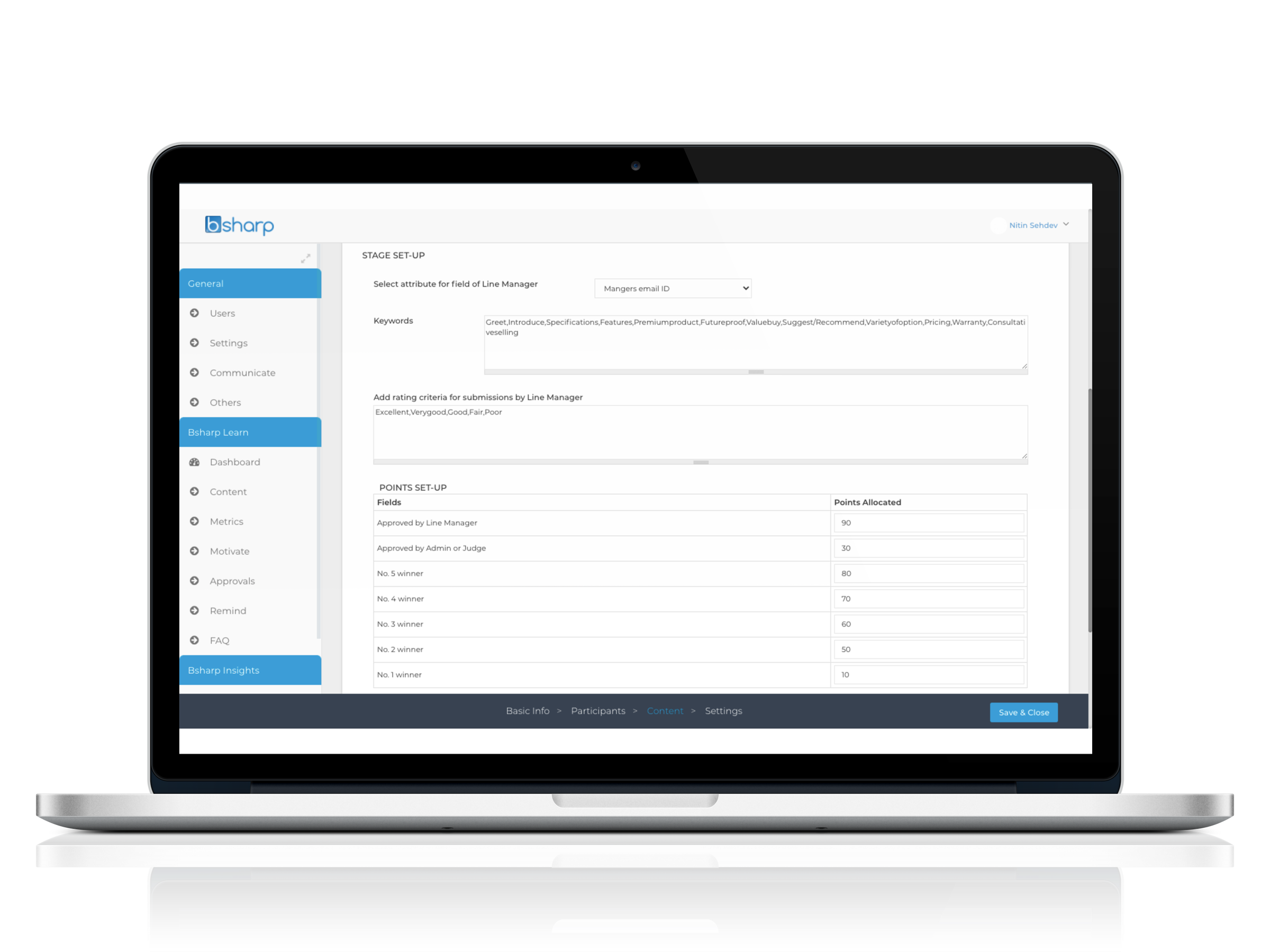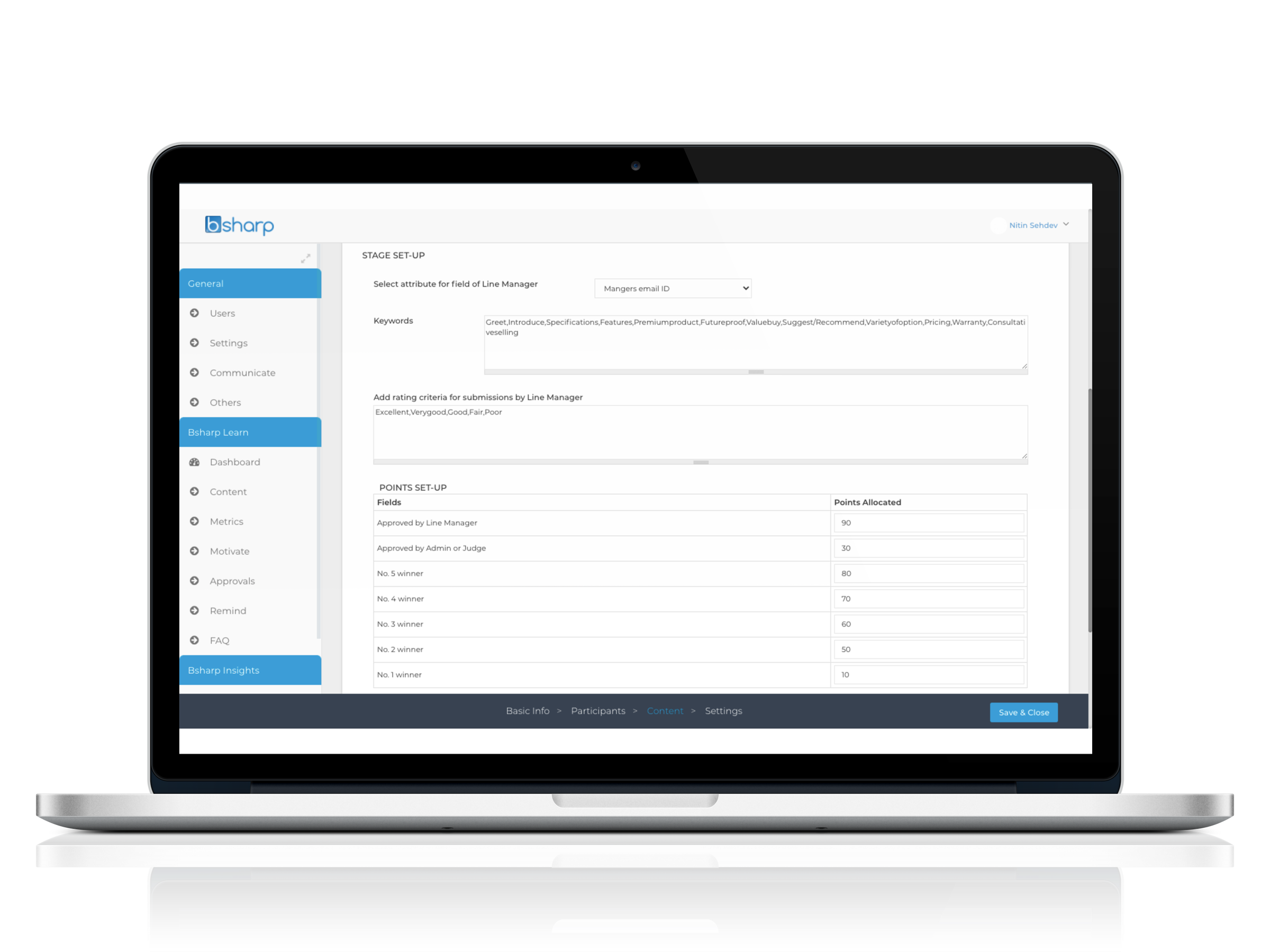 Practice with AI

AI scores based on keywords. Practice on your own.

Practice till your accuracy increases

Upload new entries. Evaluate. Increase your score.
Improve with your manager's feedback.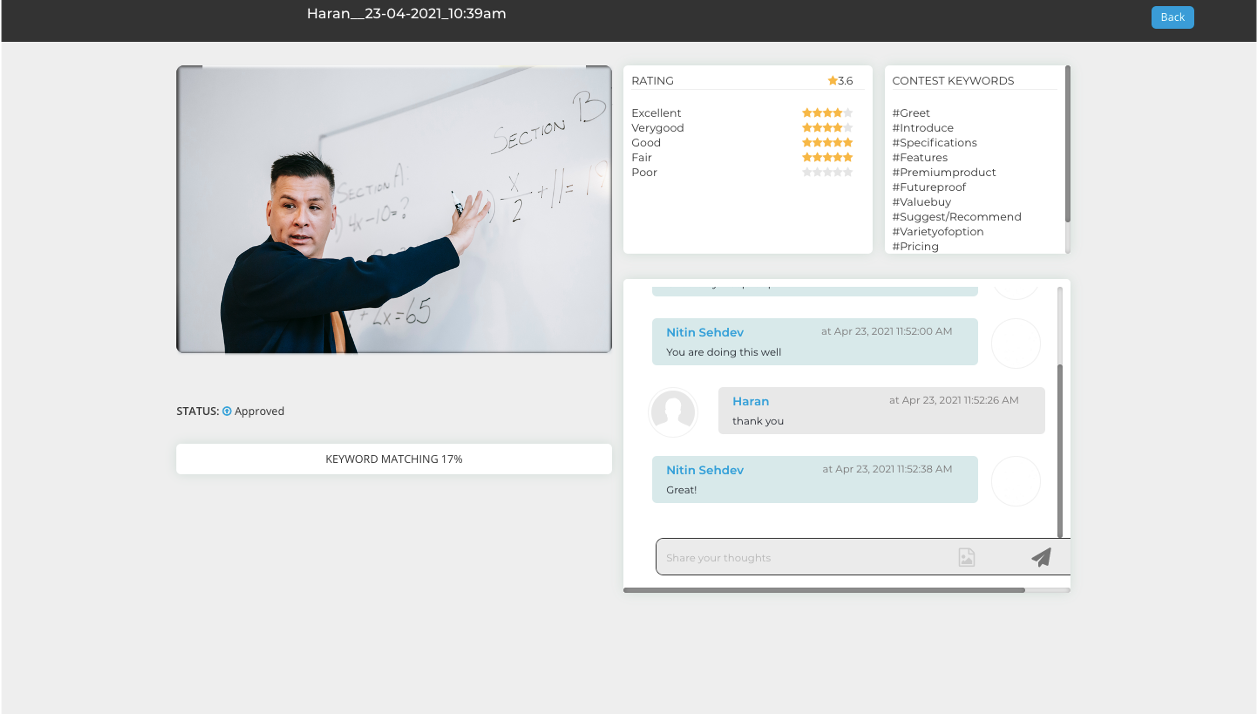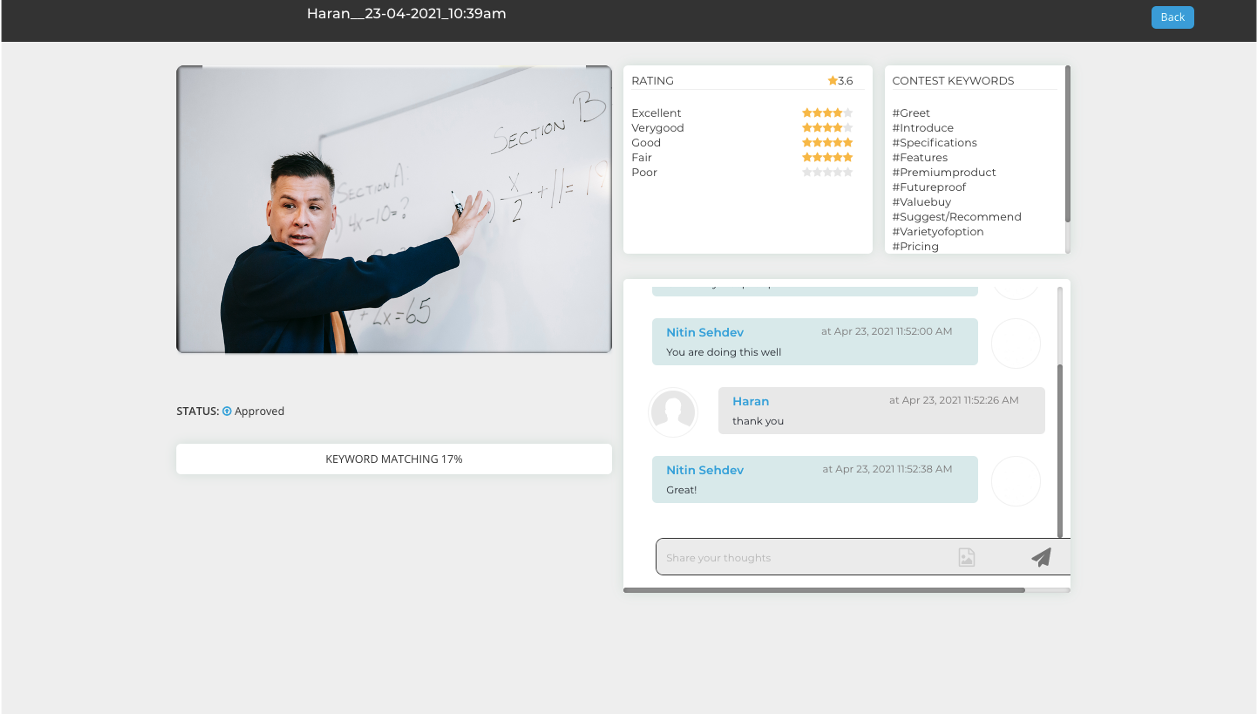 Situation-based review criteria

Managers can create rating based on scenarios. Structured star rating based ratings.

Manager discussions to coach

Get feedback, ask questions. All through an easy chat-like interface.
Flexible keywords
for AI review
Access through
phone or PC
Assign reviewer
or manager
Tech that works with your ideas.
Here are a few ideas to get you started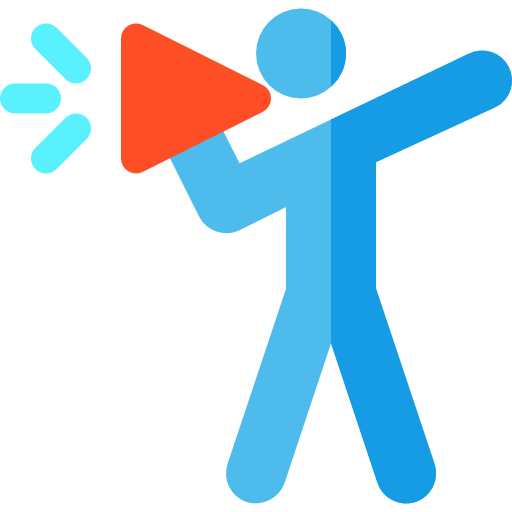 Pitch coaching
Trained them on a product and see how they pitch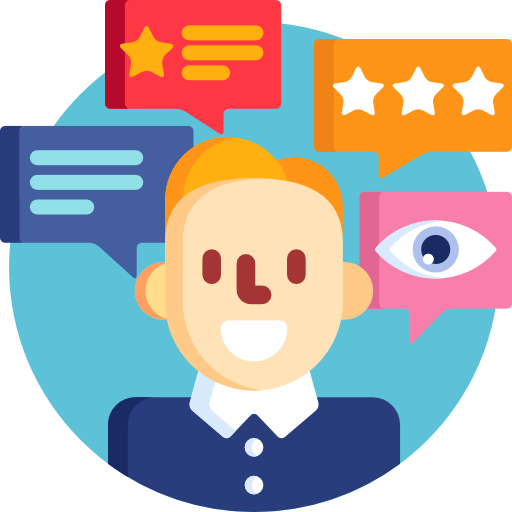 Demo practice
Get them to demo a product. Provide feedback.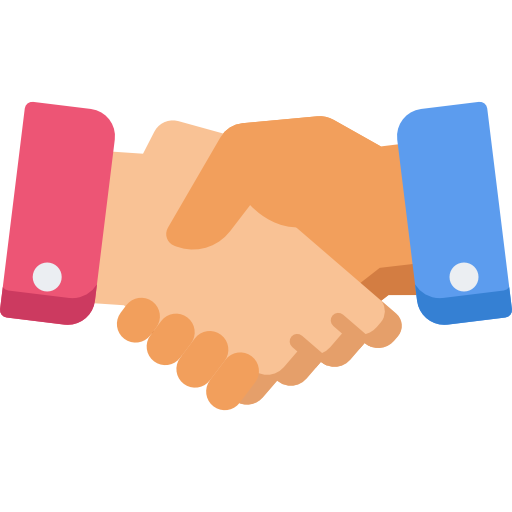 How to greet
Give them feedback on the way they greet