Get your team onboarded quickly
We don't want any of your teammates to get left out from the celebration. We've made login and onboarding really easy.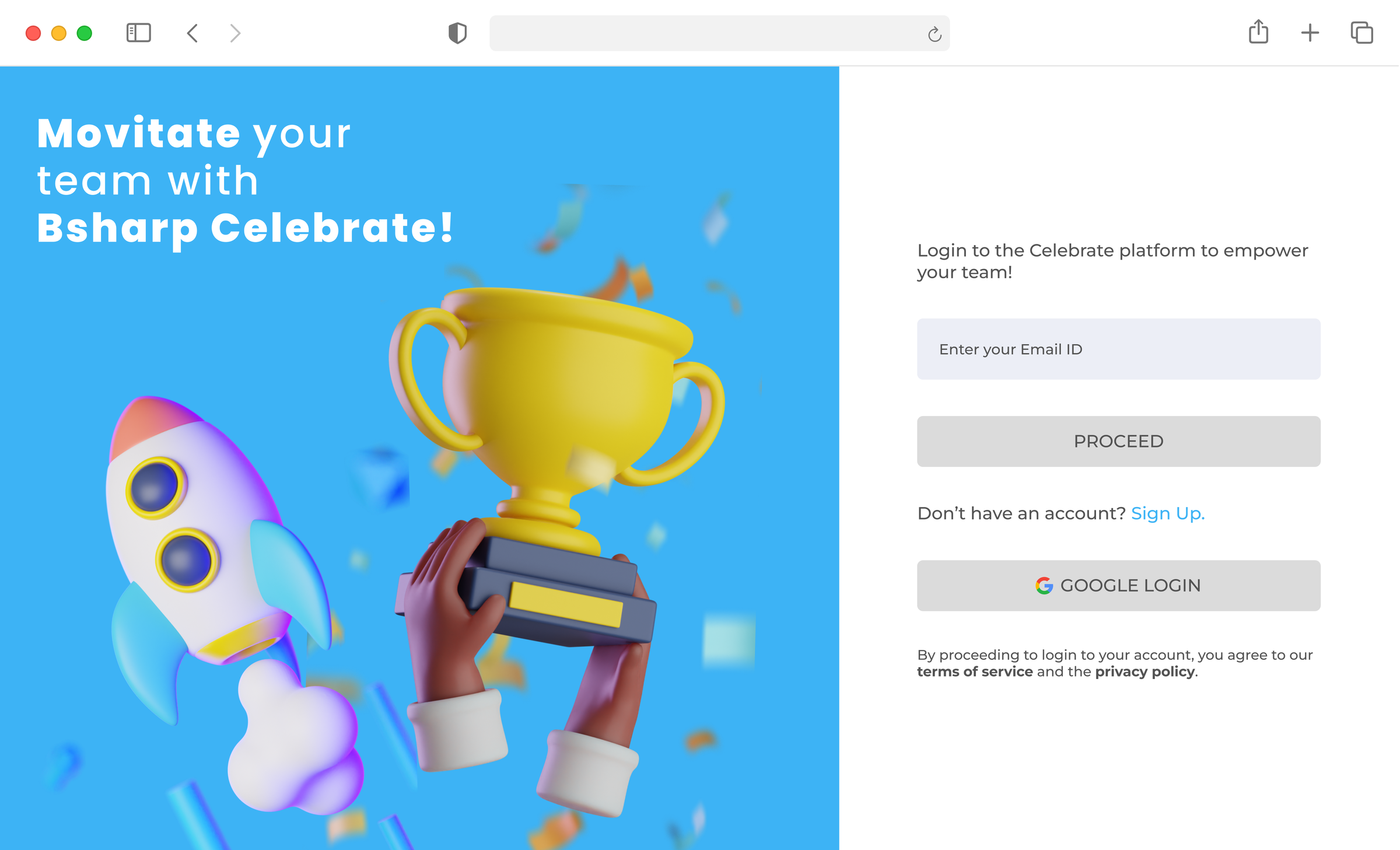 Options for each
Users can login using and OTP-based system or sign-in using Google.
Invite only
Only people you invite will be able to login or you have the option to allow anyone with your domain automatically.
Recognise effort, results and achievements
Bsharp Celebrate has got what you need to keep your team motivated.
Award badges and certificates
Award a badge in a couple of click. The team sees it on a feed.
Choose your own
There's a library of badges and certificates to choose from. You can even create your own.
Mention someone
Tag a colleague or a team to a badge. You can even tag a company value to a badge.
Reactions and comments
Everyone sees another's achievement. People engage over these events.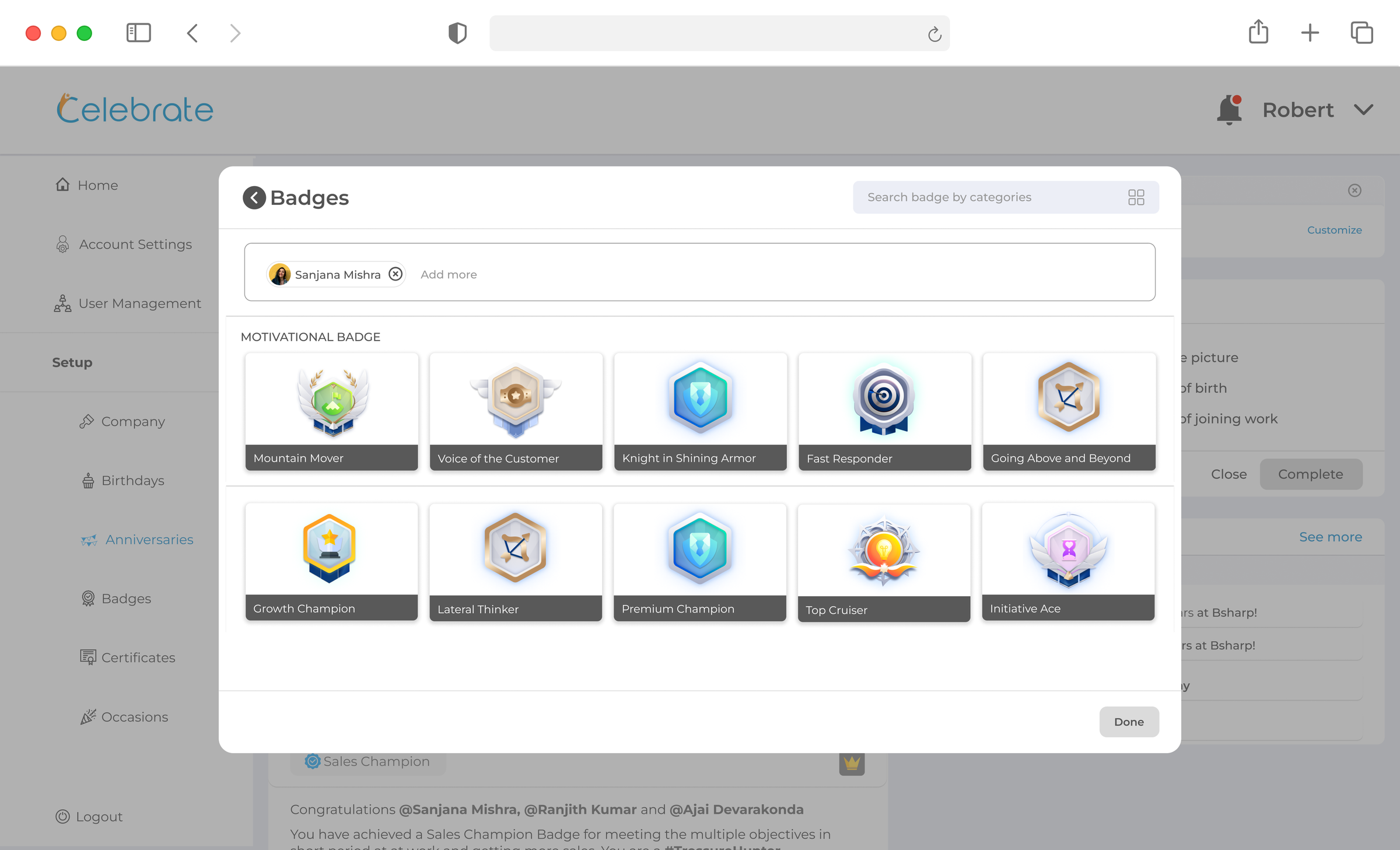 Celebrate work anniversaries, birthdays
Make a teammate feel special with a birthday or work anniversary greeting.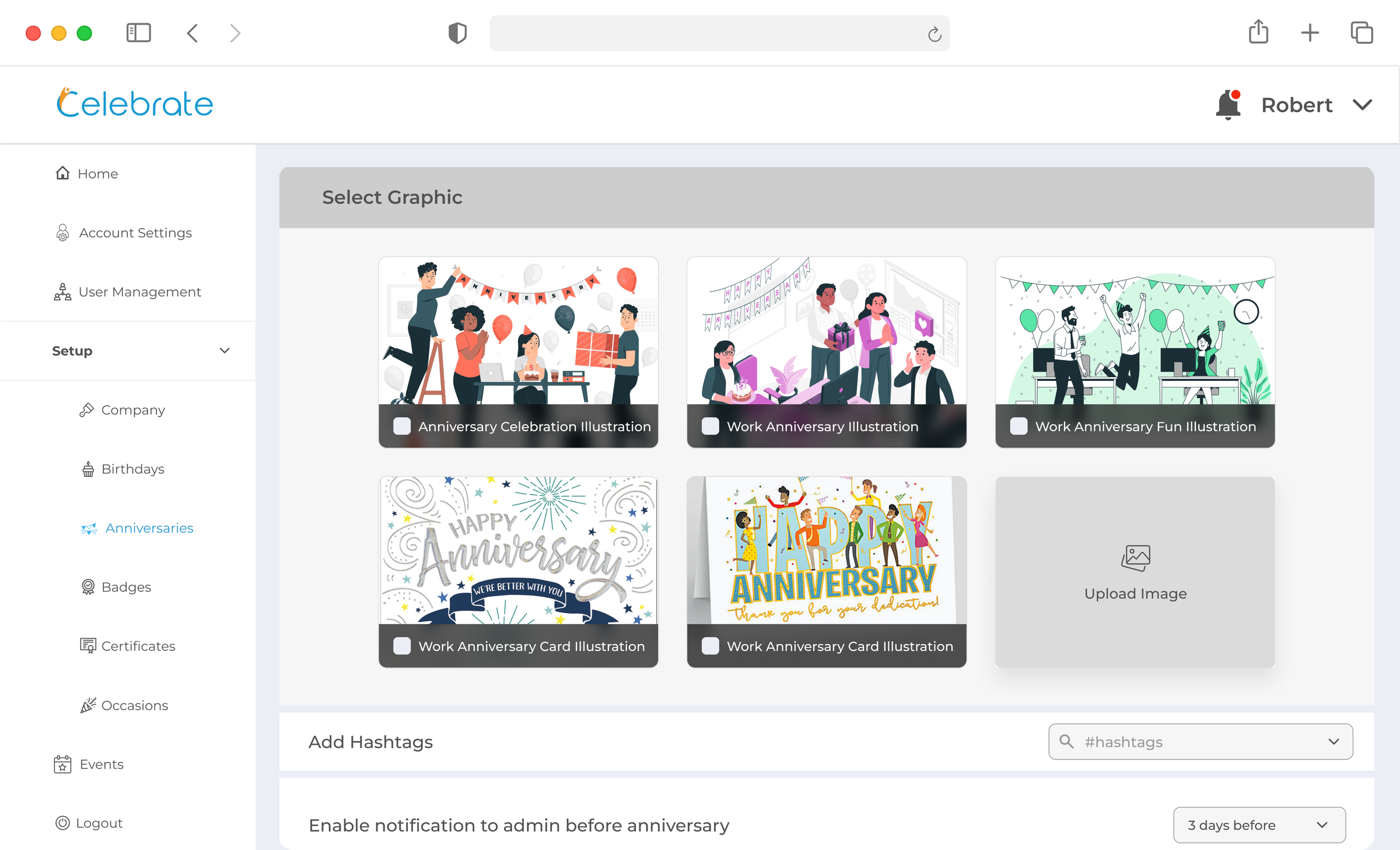 Automatic reminders
Get reminders when a team mate is celebrating a work anniversary or birthday.
Library of greetings
Choose from templates. Bsharp Celebrate automatically rotates the greetings.
Customizable settings
You can choose from timer options or add you own greetings.
Keep it social
Keep your team engaged with social occasions, reminders, and daily thoughts
Create your social occasion calendar
Add occasions that are important to your company. Bsharp Celebrate will remind you when they come up.
Feed of daily thoughts
Activate Bsharp Celebrates daily 'Thought for the day' feed and Celebrate will post a thought daily.
Event view
All important occasion right in front.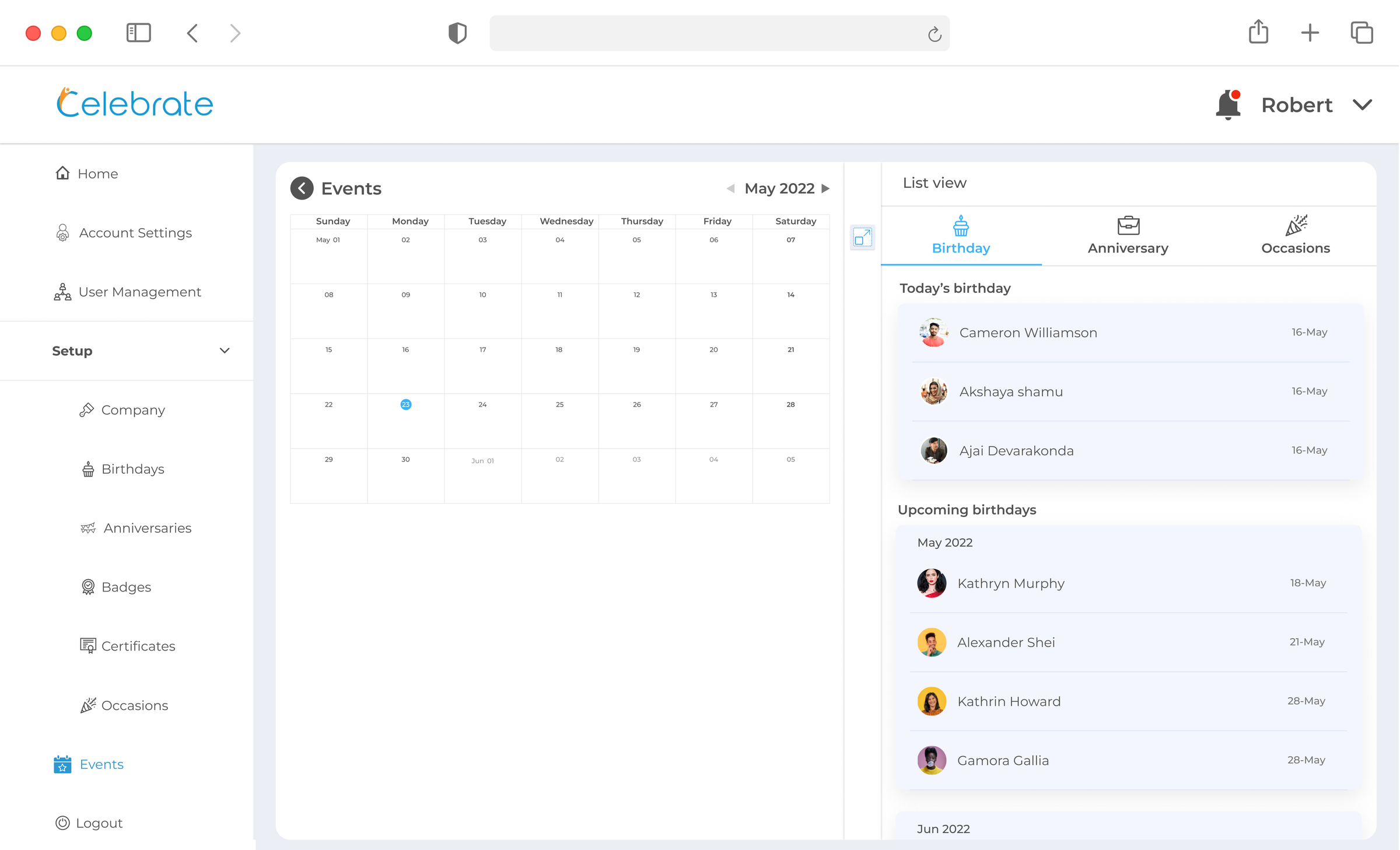 Your company, your celebration tool
You can make Bsharp Celebrate your own by setting it up based on your company's and team's preferences.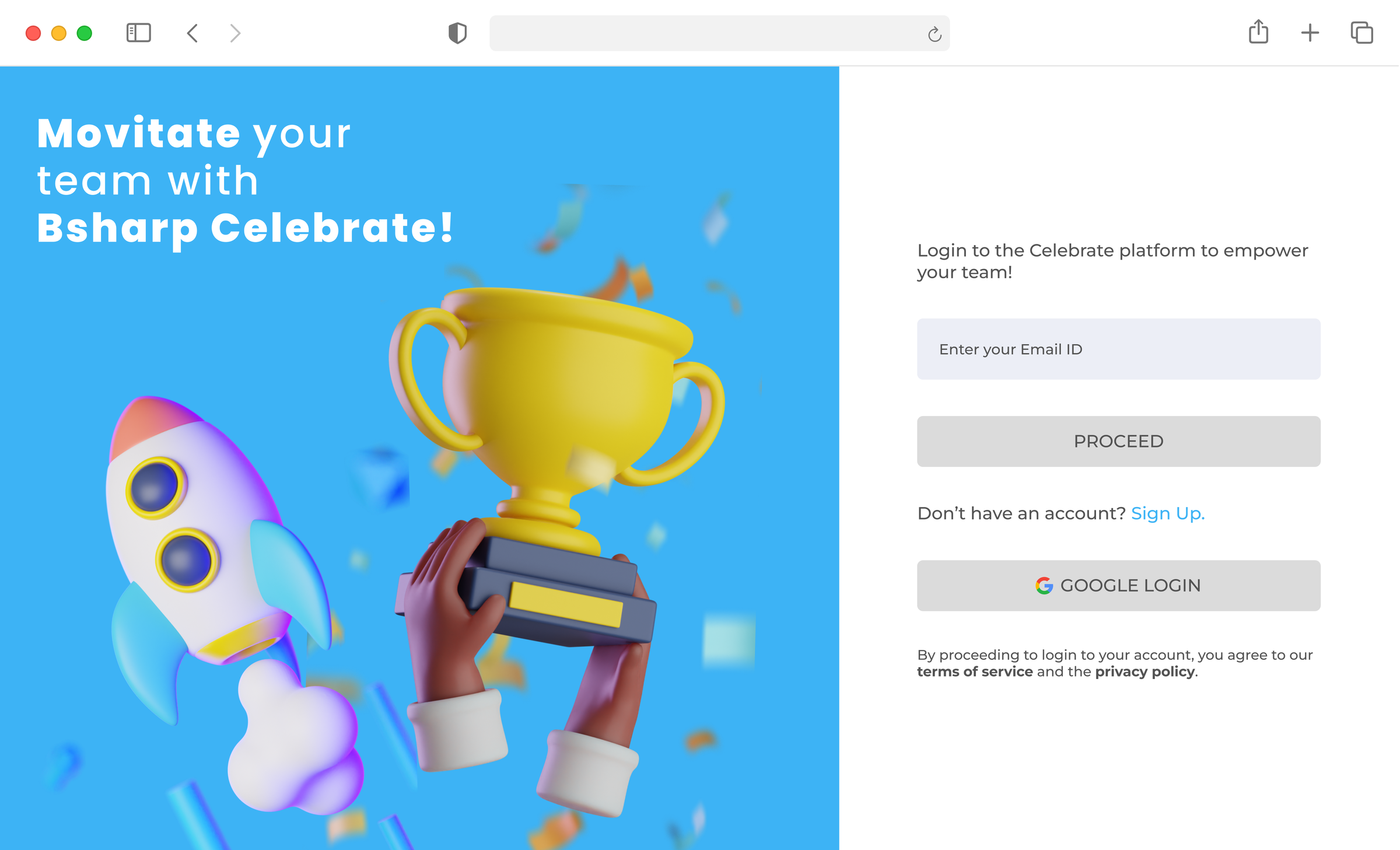 Company values
Add your company's values and tag them to you posts, badges and certificates.
Company colors and logos
Personalise Bsharp Celebrate by adding your company's colors and logo.
Your own rewards
Create your own badges and certificate to the Bsharp Celebrate library
Celebrate where your team is
Bsharp Celebrate can be part of your team's worklife. That way, you never miss an opportunity to recognize, thank and celebrate your team.
Integrate with GoogleChat
Add the Bsharp Celebrate bot to your Google Chat Space in just a click.
Email notification
When activated, Bsharp Celebrate will email important events such as birthday reminders and badges events.
Integrate with MSFT Teams
We are working on this. Stay tuned.